My house needs endlessly hoovering, two little girls who love to craft and eat rather messily means my floors are generally covered in bits of paper, glitter and crumbs. I need a vacuum cleaner that is easy to use, portable and has some serious suction power.
My car is also a real mess as the children have to eat on the way to gymnastics several times a week so I was very excited to be offered the chance to test the Gtech Multi – High performance cordless hand-­held vacuum cleaner.
The Gtech Multi Cordless has been a great addition to my cleaning aids, the first obvious advantage is the cordless feature which means I can easily take the vacuum around the house or to the car without worrying about plugs and cables. The Gtech Multi is also very light, another great advantage.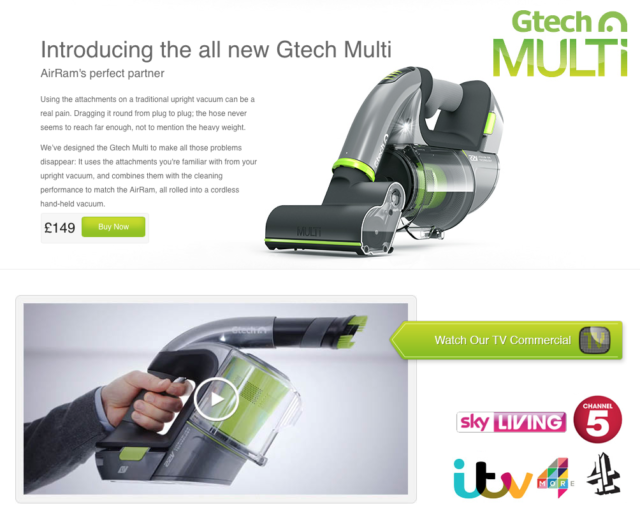 It's brilliant for cleaning those hard to reach places, with the powerful motor and high airflow making light work of edges, stairs and my car interior. The extension tube and concealed flexible hose make it easy to reach above and behind things as well as into nooks and crannies. My house has literally never been so dust free.
I love the integrated lights, which make it easy to see where the dirt is and are very handy for some late night cleaning too.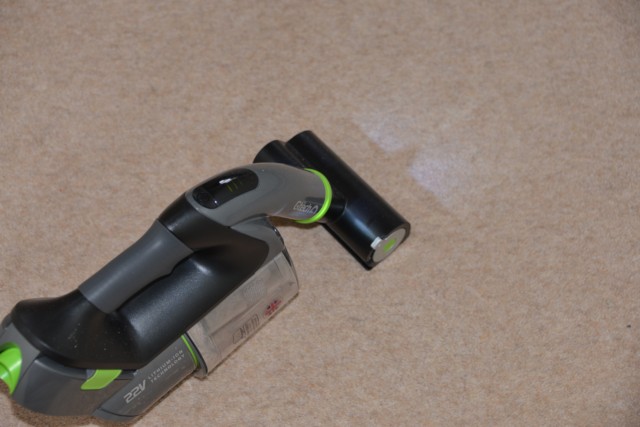 The crevice tool, dusting brush and flexible hose are all conveniently stored in the body of the vacuum, meaning you don't have lots of bits hanging around.
One 4-hour charge delivers up to 20 minutes of cordless vacuum cleaning which is plenty of time to clean a car and run around a house, and a 4-stage LED display indicates how much charge is left in the battery.
We've been using the Gtech Multi Cordless for several weeks now and are really pleased, I don't know how I managed without it!
A car kit is also available, I am very much liking the idea of the crevice tool. What do you think?
Did you know Gtech also sell lawn mowers, bigger vacuum cleaners and even a bike!! I would definitely recommend checking out the website.
We received the Gtech Multi Cordless for the purpose of this review.