My girls are ALWAYS making something, there are cardboard box houses, castles, glitter and sequins all over the house which drives me crazy but at the same time I don't want to stifle their creativity. Half term so far has been very rainy, we've tried to get out as much as possible in between showers but it has meant a lot of time indoors, especially as our garden is being redone and isn't usable at the moment.
Luckily we are Yellow Moon bloggers and so I had a lovely box of fun to keep us all happy. Everyone, even 7 year old Z loves decorating anything ceramic and these super cute beach hut coin banks were no exception. We used porcelain paint pens to decorate them, so it was actually a very tidy and mess free activity, until S dropped hers. Luckily there were 4 in the box so she didn't mind too much.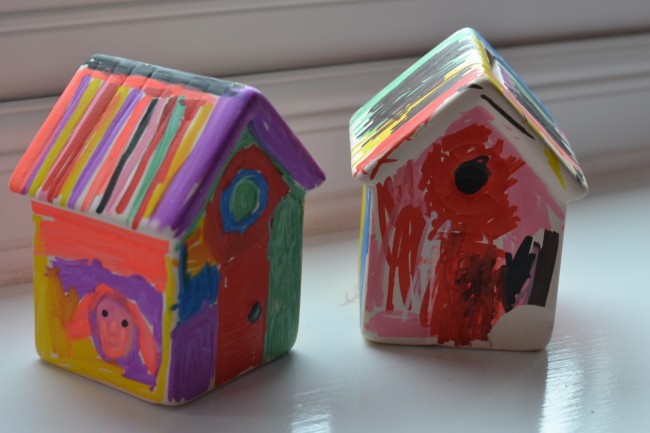 Whilst I love the craft kits from Yellow Moon, even better are little crafty bits to spark imagination. S used these felt butterfly stickers to decorate a cardboard tent she made for her rabbit, whilst H used them to make a picture.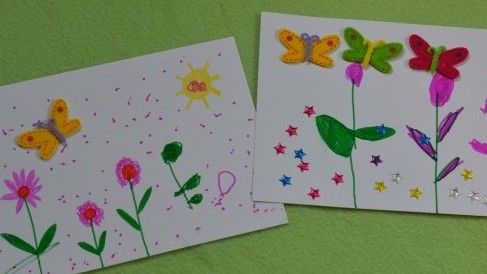 Little S spent ages making rabbit's tent, he has a switch for his camp fire and drawings on the wall as well as pretty flowers and butterflies on the sides.
What do you think? He looks like a happy rabbit doesn't he?
We've also had hours and hours of fun with these animal shapes, which are brilliant value at only £2.25 for a pack of 10. The girls have put together puppet shows, made up stories and decorated them beautifully.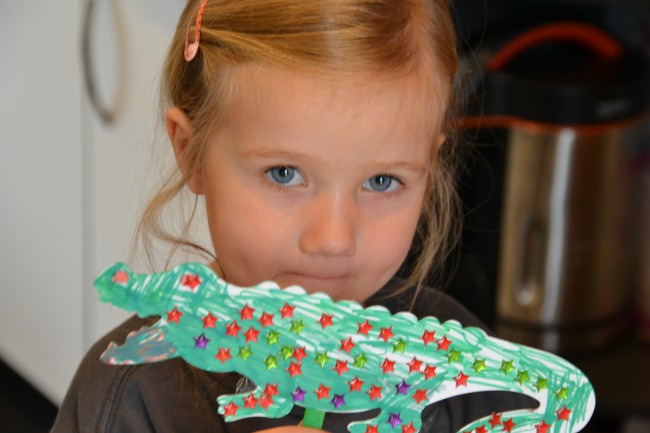 What have you been making over half term?
Yellow Moon also sent us some cool party bag fillers, which will be brilliant for the girls party over summer or for the lucky dip at the school summer fair.
We are ambassadors for Yellow Moon