One of my first ( and very vague ) memories is a cinema trip to see Bambi, at least I think it was Bambi, but I'm not sure why it would have been at the cinema in the early 1980s though, but it was definitely a Disney film.
As I grew up Disney films just got better and better, I thought The Little Mermaid was amazing and would play the soundtrack over and over again in my room and the same with Aladdin. I had the piano music too and would play ( and sing long badly with) A Whole New World. Both those films feel like quite pivotal moments in my childhood. One of my first boyfriends bought me The Little Mermaid on video….remember videos?
Apart from Toy Story my favourite more recent Disney movie has to be Finding Nemo. We were lucky enough to spend a week in Disney World Florida earlier this year and watched the musical version in Animal Kingdom, it honestly took my breath away. I was sat with Hannah on my knee feeling like one of the luckiest people in the world to be having this amazing experience with my children, the music and emotion from the actors was just incredible, it was one of my favourite holiday moments ever. All three of my children sat for the full 40 minutes of so completely entranced as did my husband and I. The girls came out and immediately bought a Nemo and a turtle which they treasured for the rest of the holiday. Nemo came everywhere with us and on more than one occasion my heart jumped as I thought we'd lost him and imagined the tears that would follow. Luckily Nemo made it back home and is still very much loved.
I cannot describe how much I love all things Disney. We've had the most wonderful family holidays in the hotels and parks, spent many a happy afternoon snuggled up together watching a feel good movie and even more hours playing imaginative games with Woody, Jessie, Nemo and Sully. Disney is truly magical and I can't imagine a childhood without the films, stories and games they inspire.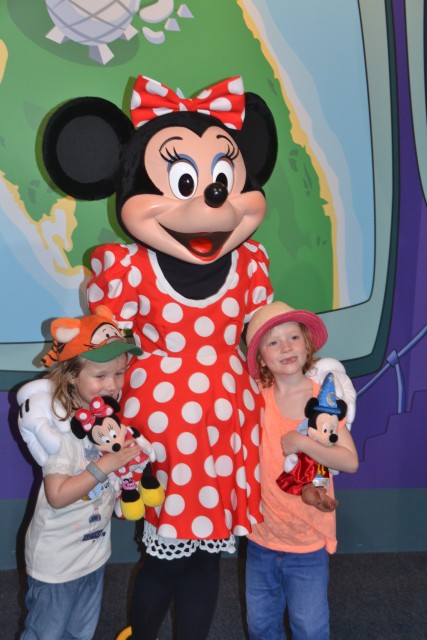 Which is your favourite Disney film?
Did you know Disney have launched DisneyLife? Unlike Netflix, DisneyLife will stream books and music alongside movies and TV shows! How great does that sound? Classic titles such as Snow White, Jungle Book, and Cinderella, including a selection of Pixar favourites and thousands of Disney Channel shows will all be available. We are VERY excited!!
In association with DisneyLife