Happy Feet is a much loved film in our house. Even little H says 'Penguin' and does a dance.
So there was much excitement when a Happy Feet 2 package arrived last week.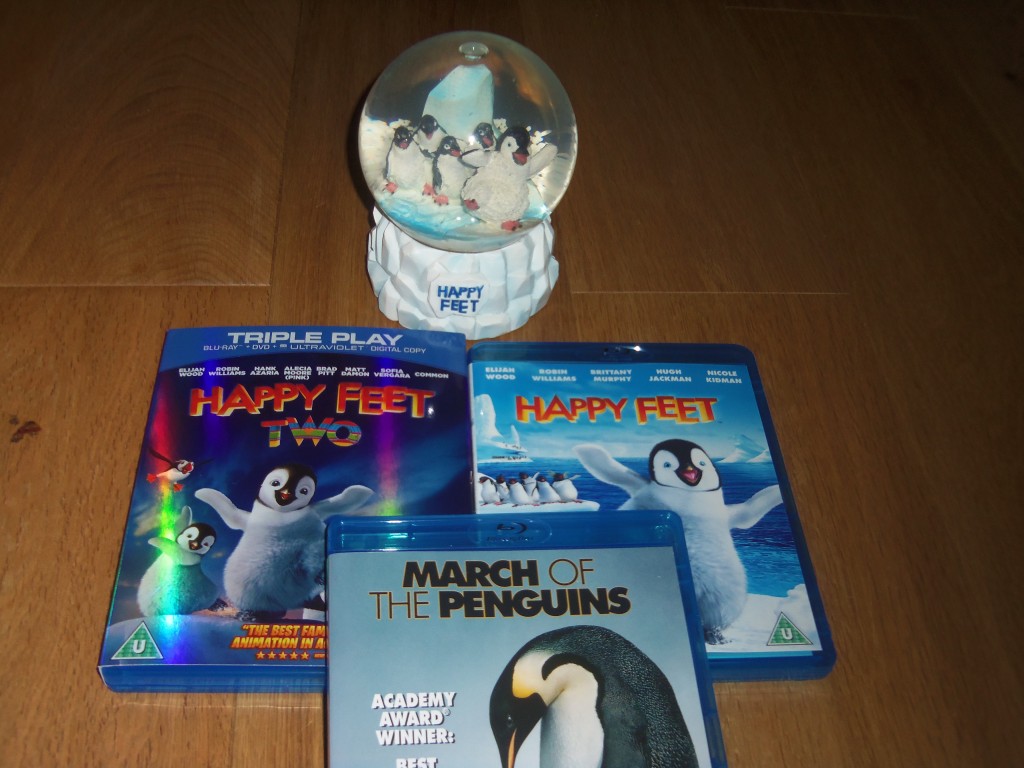 Happy Feet 2 is just as engaging and magical as Happy Feet. Z and S were entranced from beginning to end, which doesn't happen very often.
Like Happy Feet, Happy Feet 2 is about accepting the "abnormal".  Mumble's son Eric is not a keen dancer (as Mumble was not a keen singer) and so did not "fit in" with the rest of the flock.  As with the original Eric leaves the flock to find himself and even though his father has been through this himself he can not reconcile himself with his father's expectations.  Eric meets with the other penguin flock who have a new "penguin" that can fly!  Despite that Mumble earns the respect of his son once more by managing to solve numerous problems (e.g. resucing an elephant seal and saving the day for the beleaguered Emperor Penguin flock) through grit and determination.
Overall the film is visually excellent and for children the storyline is simplistic enough to hold their concentration for the full 90 minutes. They loved the stunning graphics and the fairly fast paced story line.  
You can see the trailer here.
[youtube=http://www.youtube.com/watch?v=R9mC43vJP6M&list=PL719DED2EB6EE2AE6&index=15&feature=plpp_video]
"Happy Feet Two" is directed by George Miller, who won an Oscar® as the creator of the original "Happy Feet."  The film features the voices of Elijah Wood, Robin Williams, Hank Azaria, Alecia Moore (P!nk), Brad Pitt, Matt Damon, Sofia Vergara, Common, Hugo Weaving, Magda Szubanski, Anthony LaPaglia, Richard Carter andBenjamin "Lil P-Nut" Flores, Jr.
Happy Feet 2 is available to buy from today – 26th March
Thank you Warner Brothers for another brilliant film package