Z and S love a good film to watch while little H has a nap after a busy morning in the park or bike riding. Hotel Transylvania was our film for half term.
The kids loved the slapstick humour and excellent animation throughout the film, and have asked for it over and over again.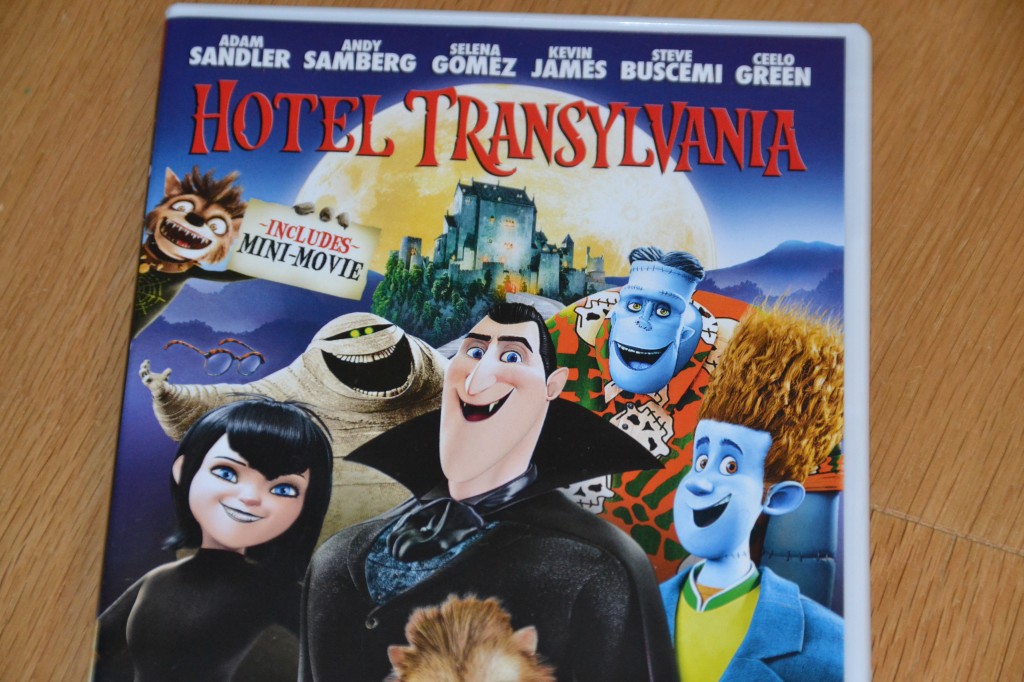 The basic plot is:
Monsters are scared of humans.  Dracula has opened a luxury hotel to give somewhere that monsters can come and stay so they can be monsters without having to worry about humans.  It turns out this is all because of a bad experience in Dracula's past and he is protecting his daughter Mavis.  As he is organising his daughter's 118th birthday party a human traveller, Jonathan stumbles across the hotel.  Dracula passes him off as a monster, and he's the coolest monster people have seen in a long time.  Inevitably Mavis and Jonathan fall for each other and the remainder of the caper is devoted to Dracula trying to avoid the discovery of Jonathan while continuing to overprotect Mavis without realising the relationship that his happening under his nose. 
This is a great family film, we would definitely recommend.
From Sony Pictures Animation, released on Blu-Ray 3D, Blu Ray and DVD. Starring the voices of  Adam Sandler, Selena Gomez and many more.
We were sent the DVD for the purpose of this review.