My husband is always saying that we need to play more music at home and has hinted very strongly at wanting a wireless speaker for several years and so was most excited when we were given the chance to review the Panasonic SC-ALL05 wireless speaker recently. It's perfect for an extra fun, musical bath time, dancing around the garden without worrying about rain or spray from the hosepipe or pretty much anywhere else!
Panasonic SC-ALL05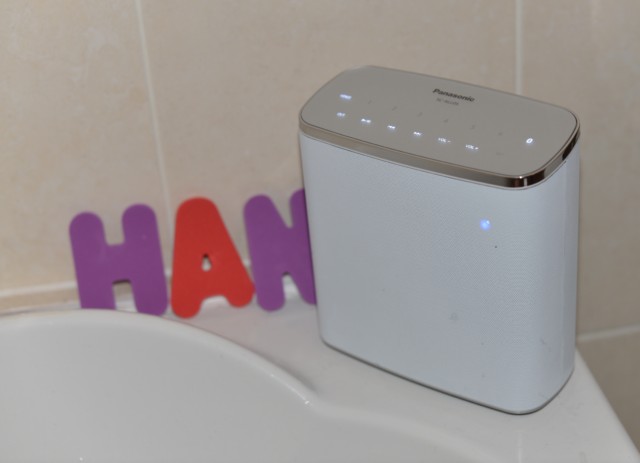 We've looked into streaming music and speakers in the past and actually have a couple of iphone speakers in various locations, but they just haven't quite provided the seamless solution we wanted. Getting them always requires us to grab the speaker and it's power supply then transfer them, plug in and redock a phone. It doesn't seem like much hassle, but just takes that bit too much time.
The Panasonic SC ALL05 solves a lot of these problems. At its most basic level you can just relocate the speaker anywhere and its battery will take over the power issues, allowing you to continue listening while in transit. Using the Panasonic app on your phone means you can be streaming from Spotify, Amazon or almost any other source.
When I say you can use the speaker anywhere, I mean anywhere. Bath time doesn't need to stop the music, just bring it in safe in the knowledge (provided you've closed the port cover!) that the unit will cope with this messy affair. Our children have loved dancing away in the bath and its given us lots of hilarious moments after long, stressful days.
We've used it in the garden, and when decorating too.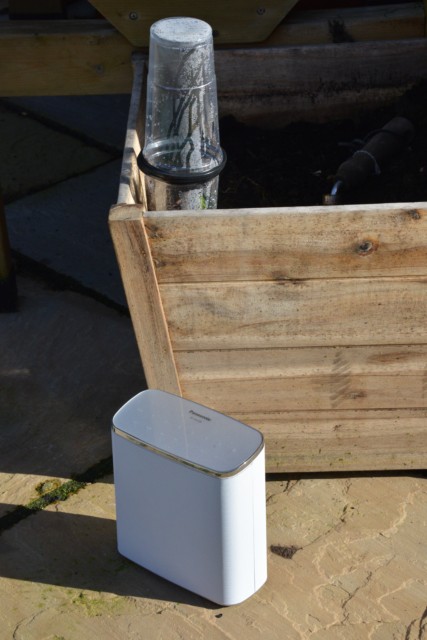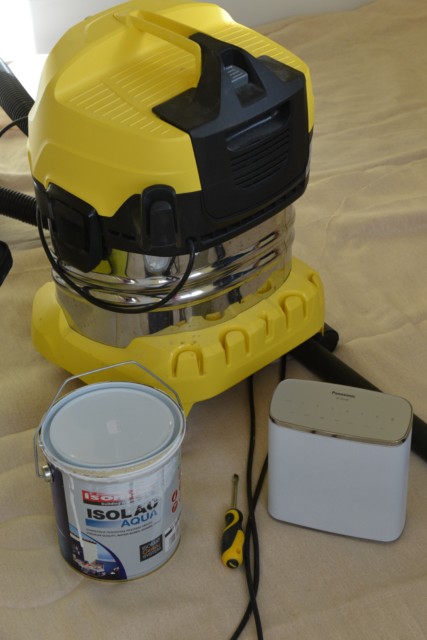 The Panasonic app allows you to play, pause, change tracks  alter volume and the source of music. It's super easy to use and very intuitive.
The speaker is part of the ALL Connected Audio System which can be combined to create seamless multi-room playback. See the Panasonic website for more details.
However you choose to listen to music, this wireless speaker is an invaluable device to own and one we are very grateful to have experienced.
We were sent the speaker above for the purpose of this review.