We've been really enjoying our challanges as Tassimo Bloggers, and none more so that this one.
Tassimo sent me, cream in a can, hot chocolate and coffee T-discs, chocolate sprinkles and cinnamon sticks. I added a few ingredients of my own and came up with The Super Special Peppermint Hot Chocolate.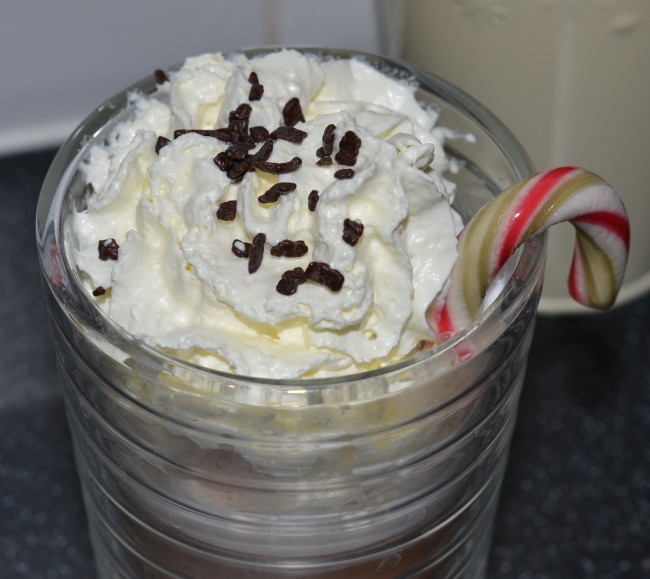 Ingredients
Hot Chocolate Tassimo Discs
Chocolate sprinkles
Peppermint essence
Candy Cane
Whipped cream
Instructions
Make the Hot Chocolate as per the instructions, add a drop of peppermint essence, and a candy cane.
Top with whipped cream and chocolate sprinkles.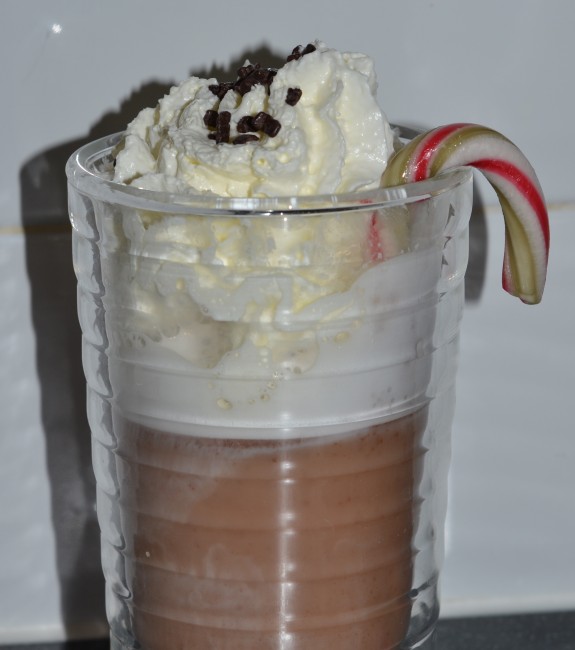 What would your ideal Christmassy drink be?