Musicroom set us a fun challenge to wrap a Ukulele, which I happily passed along to my creative 7 year old. This year the kids have helpfully done a lot of the wrapping for me ( not all neatly, but they've loved helping out ) can you guess which of these attempts is my 7 year olds and which is mine?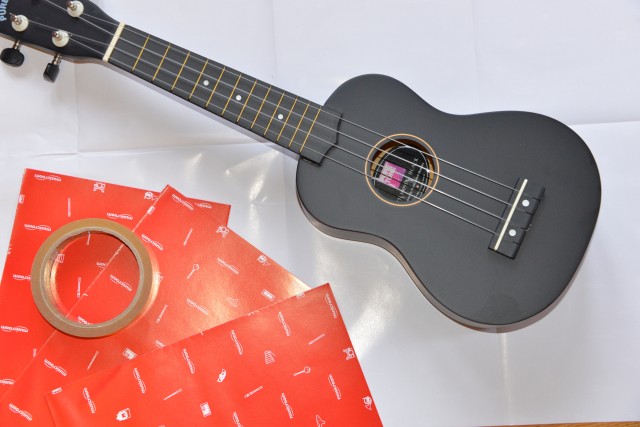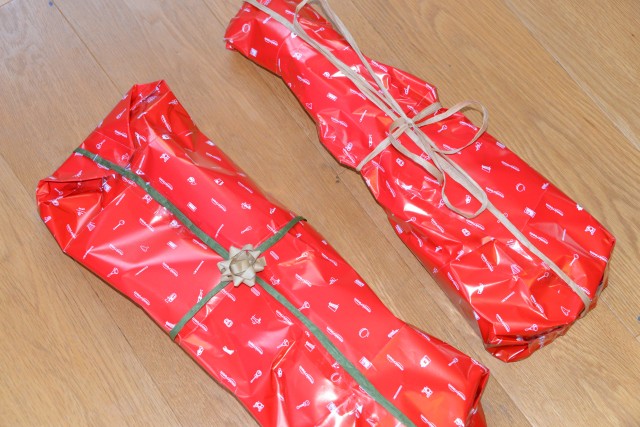 Mine is the one that gives away the shape a bit more!
This video shows Sydney doing the wrapping, isn't she good?
What items do you find hardest to wrap?
Musicroom have an ingenious 15 second wrapping method that made us giggle too!

Musicroom has a wonderful range of musical instruments and music, I know we'll be using the site a lot, especially for the digital sheet music, one of my aims for next year is to teach Zak the piano and for us to all play more together. Fingers crossed we have a very musical 2016.
We were sent the Ukulele and wrapping paper to take part in the challenge.