My little girls love books. Every night after bed they ask for story after story. I Love You, Alfie Cub is one that gets chosen at least twice a week.
The story is a delightful tale of a little fox cub who finds his Mum is too tired and busy to play with him when his baby sisters are born. Alfie thinks his Mum has run out of love and goes out looking for some to give her.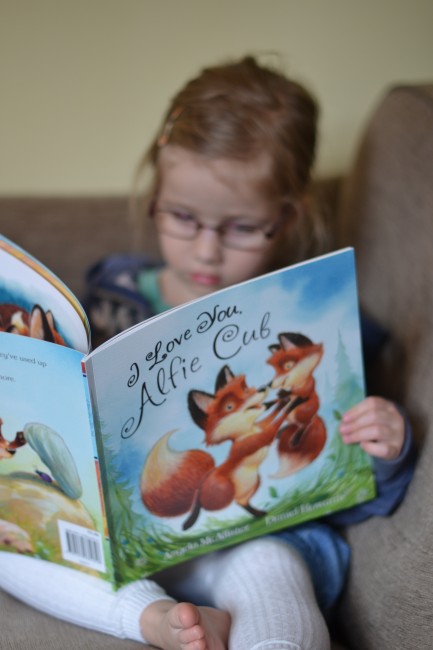 My 5 year old looked a little upset when I first read it which made me wonder if  she could empathise with Alfie. Since then we've made a special effort to spend more one on one time with her away from her brother and sister.  She is the one who has had the least amount of time at home alone with me, just because she's in the middle. I tell myself that because I'm aware of this we can stop it being an issue, but maybe we're not doing as good a job as I thought.
I'm so glad we keep reading this all together.