Welcome to day 5 of my instagram challenge as part of the great Second Chance Saturday competition on the Calpol facebook page.
We've just been on a Sunday morning walk in the glorious winter sun, watching with big smiles as little S grows in confidence with every independent pedal.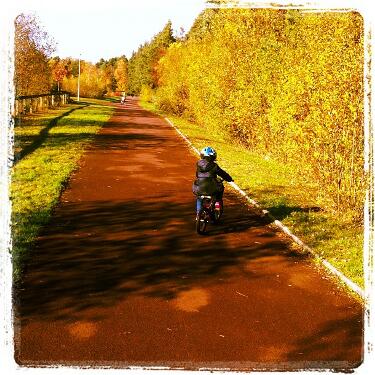 The fantastic competition on the Calpol page gives you the chance to win an experience or holiday that your child missed out on because of being poorly. The closing date is the 13th November, so be sure to go and enter today.
This is an advertorial post