Jack's Amazing Shadow is a book we have read over and over again. We have spent many a fun afternoon observing our own shadows so I think all my children could relate to the tale.
Jack is an ordinary boy, who has a troublesome shadow. The shadow gets him into trouble and so he makes it go away, but then he misses him and realises he has been mean to his best friend.
The illustrations are bold and fun, perfectly telling the story along with the text. It really is a lovely book and a great addition to any book collection.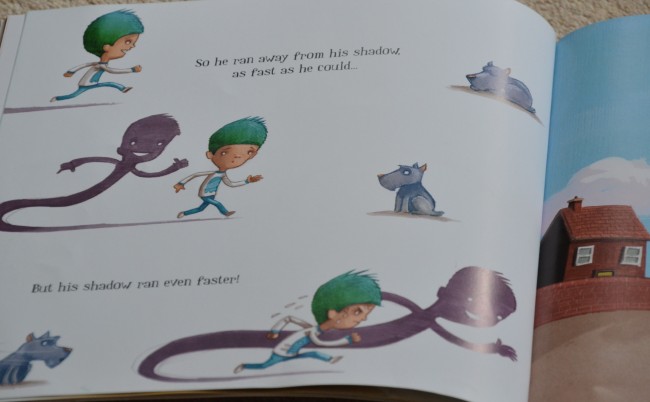 Shadow activities
You could make some shadow puppets.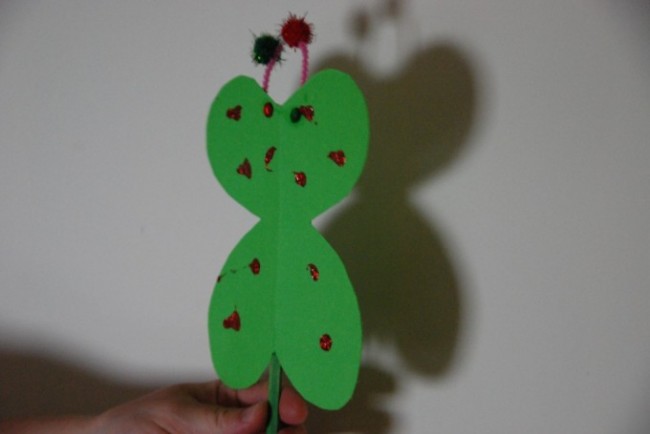 Or, how about drawing around your shadows? Z and S decided to draw their body parts inside their drawings, so it turned into a fun learning activity too.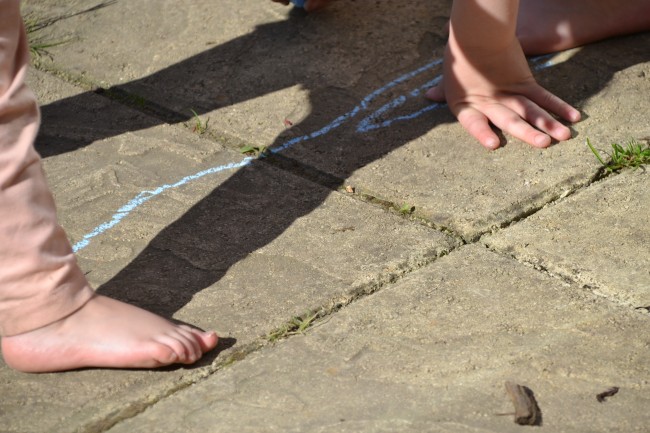 Do you have any more ideas for us?