It only feels like 5 minutes ago that my now 8 year old would only wear boys clothes and begged for "boy hair", but even she loves a good JoJo Bow!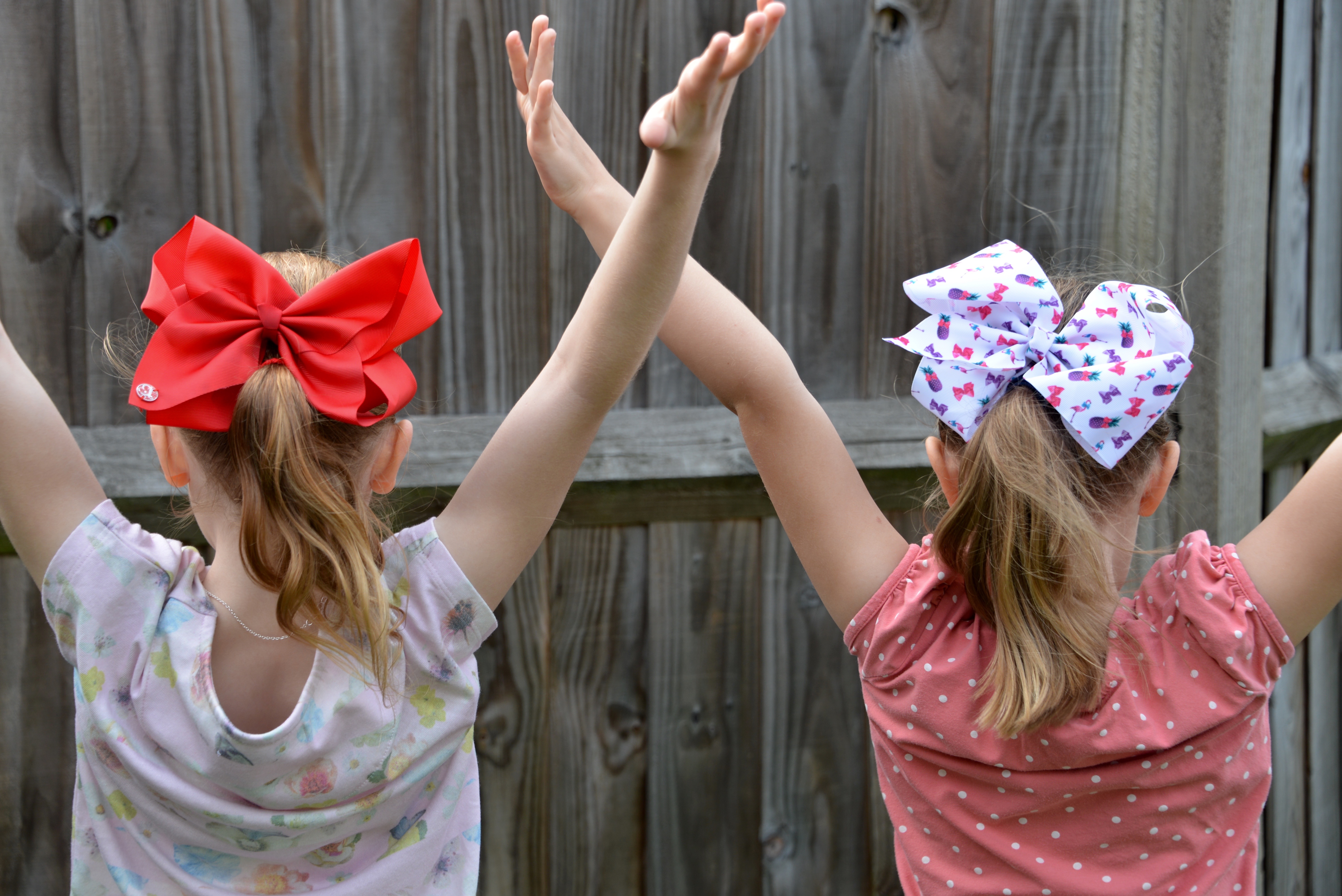 If you're wondering what on earth a JoJo Bow is, they are big hair bows made famous by reality star JoJo Siwa. My 6 year old's class was full of them at the end of last year and we've even seen them matched to gymnastics leotards at Sydney's competitions.
JoJo Bows  come in lots of different styles and you can even buy a JoJo Bow Maker to make your own. Sydney and Hannah loved the JoJo Bow Maker, it was a little tricky for them to do alone, but with my help they made 4 new bows which I'm very impressed with. I was a bit worried that the glue wouldn't hold the clip in place, but it's actually really strong, and all 4 bows are still looking fantastic. The set comes with everything you need including the special JoJo Bow charm.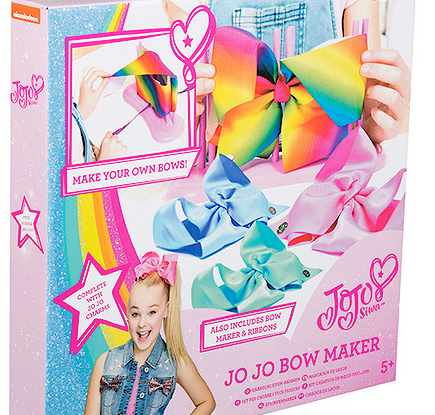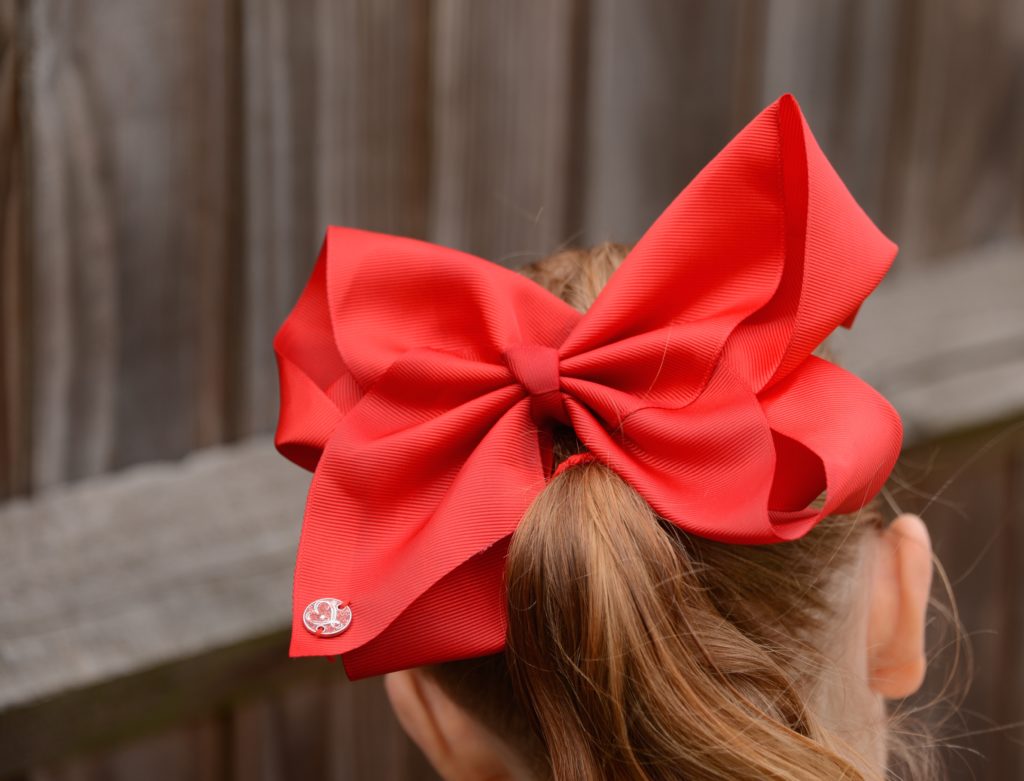 Each JoJo Bow comes with its very own silver necklace ( exclusive to The Entertainer ) to add a touch more sparkle. Hannah is now desperate for a bow with rhinestones, which is top of her birthday list!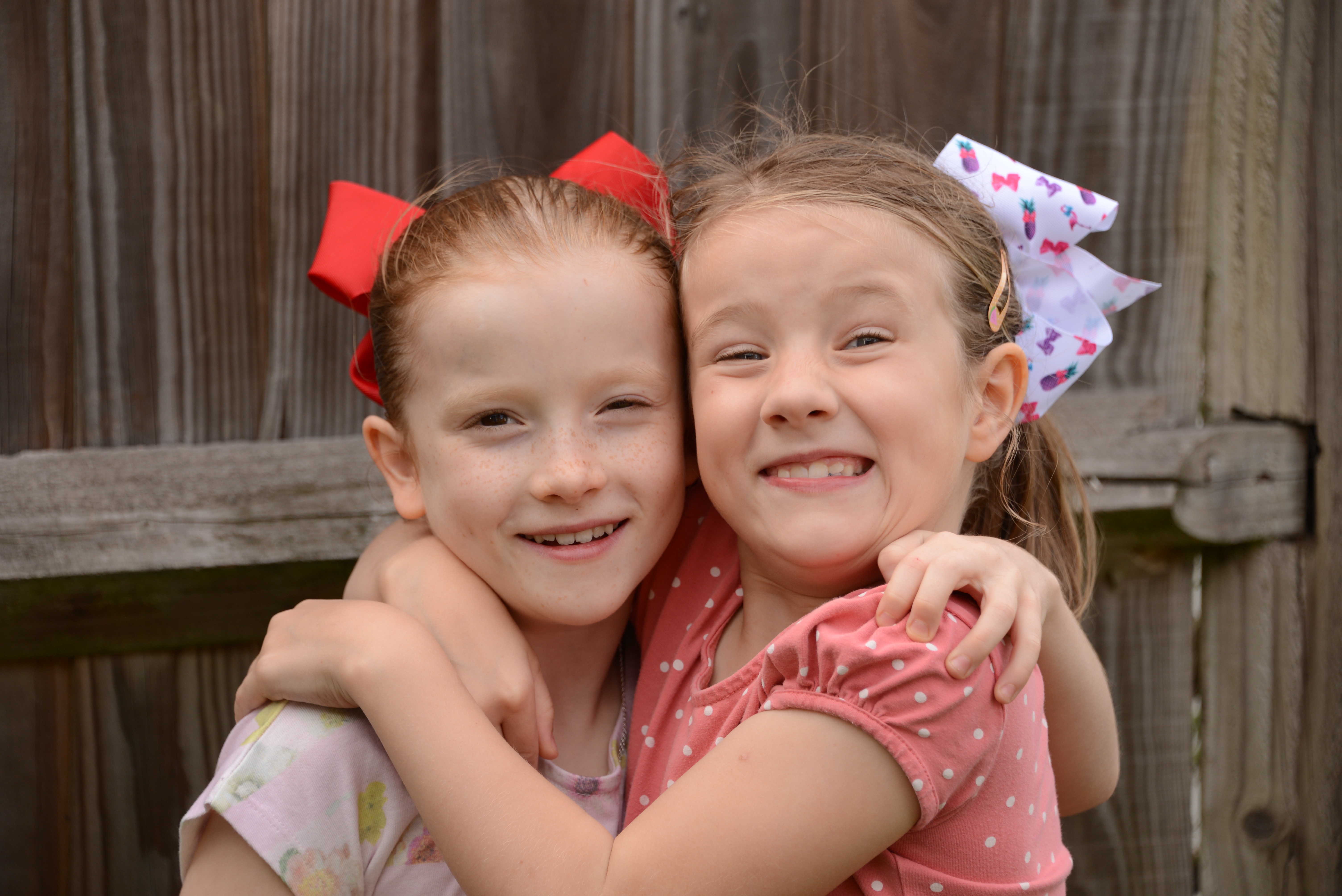 We can't wait to get our hands on JoJo's Mystery Bow packs too! Each pack comes with two mystery bows for just £4, perfect for sharing with your sister or friend. Although I'm not sure my two would appreciate the sharing, but we're working on that!
Official JoJo Bows are available at The Entertainer and range from £8 – £10 for standard styles.
We were sent two JoJo Bows and the JoJo Bow Maker set for the purpose of this review.
SaveSave
SaveSave