My children are big fans of simple card games at the moment so I knew Kids Against Maturity would be a big hit. It's easy to set up, simple to play, doesn't take too long and makes everyone laugh a LOT!
Each game takes around 30 minutes to play so it's short, snappy and very portable making it perfect for taking on holiday or to a friends house!
There's a fair bit of toilet humour and innuendo which my children found hilarious. It'd be a great ice breaker for the start of a party but also works really well as family game too!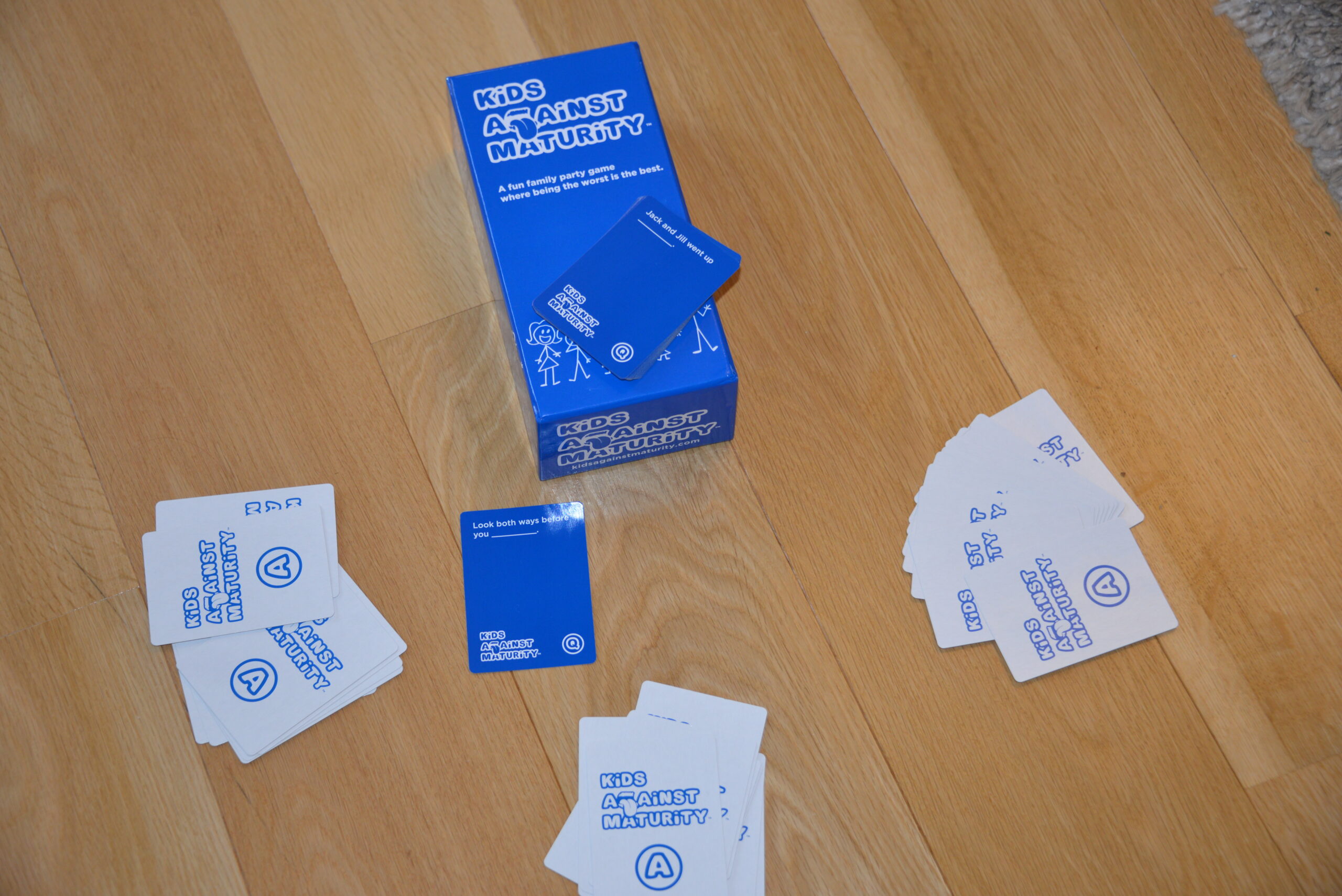 Kids Against Maturity
The player with the most funny answers wins! It's definitely one of the funniest games we've played in a while and one I will be packing to take on our summer holiday this year.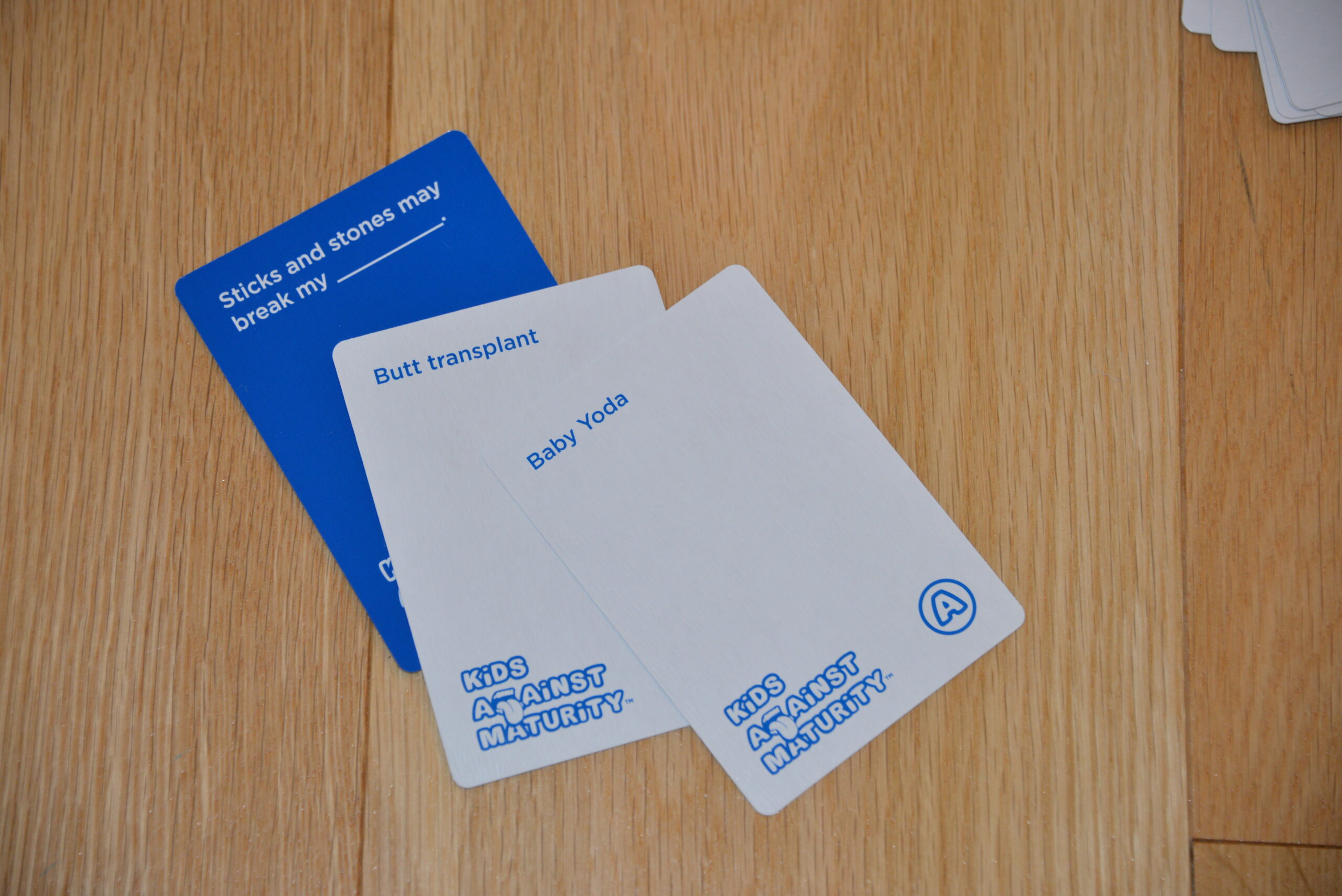 The game comes with 600 cards giving a huge 40,000 combinations of answers
Suitable for 4 or more players aged 8 and over
Kids Against Maturity is available from Smyths Toys for £19.99. We were sent a copy of the game to review.