I have many happy childhood memories of playing chess with my Dad, even he did mostly beat me in three moves!
Z who is just 5, LOVES numbers and board games, so I couldn't wait to try to play with him.
I found this beautiful Chess set on the Great Little Trading Company Website, and knew I had to get it for Z.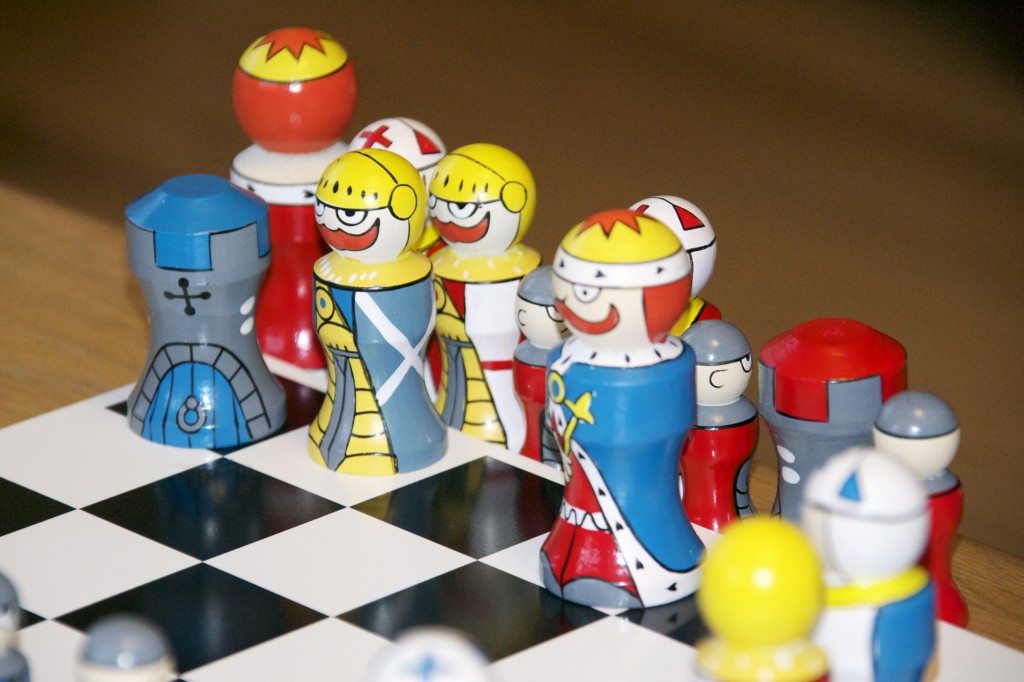 The set itself is beautiful and fantastic quality it consists of a solid wooden board and wooden hand painted figures.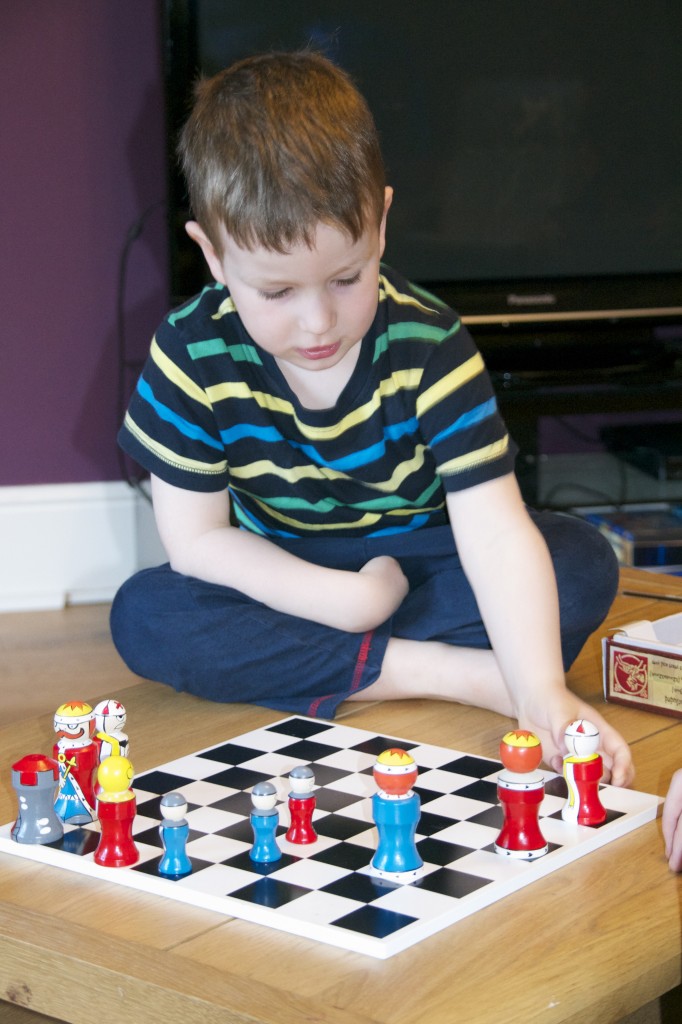 Z loves it, and asks to play everyday.  He can already set up the board himself, and mostly knows how the pieces move, although the technique of getting your opponents king in check gets forgotten in favour of him just taking as many pieces as he can.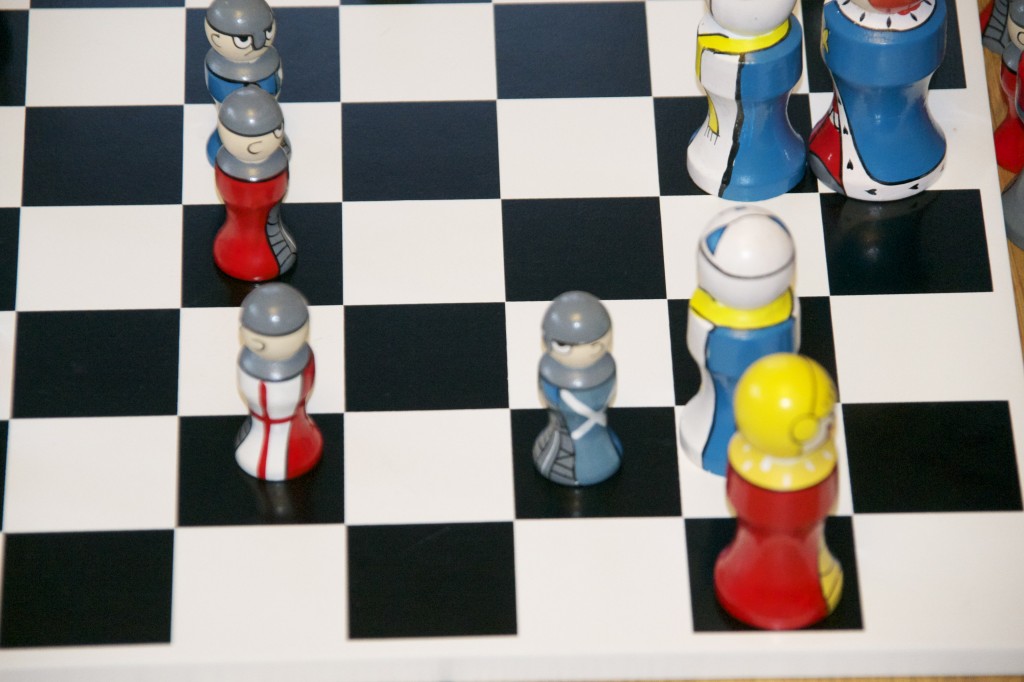 I love that he enjoys it so much, and know that we will get many many years of fun from this set.
S, who is never one to be outdone, has her own unique way of playing, much to Grandad's amusement. She calls the pawns her 'babies' and moves pieces randomly around the board. I think it'll be a few years before she can play her brother!
We were sent the chess set free of charge, but were under no obligation to review.