Last week Charlie and I headed to Lapland UK. I last visited with the big kids about 4 years ago and it was such a special experience, most definitely my favourite Father Christmas visit of all time!
Although my older children would've loved to have gone back, I couldn't justify the ticket cost for all 6 of us, which is why this time it was just me and Charlie. Originally we were scheduled to visit mid November, but thanks to lockdown that was pushed back to December the 8th. Changing dates was very easy and we were kept well informed throughout.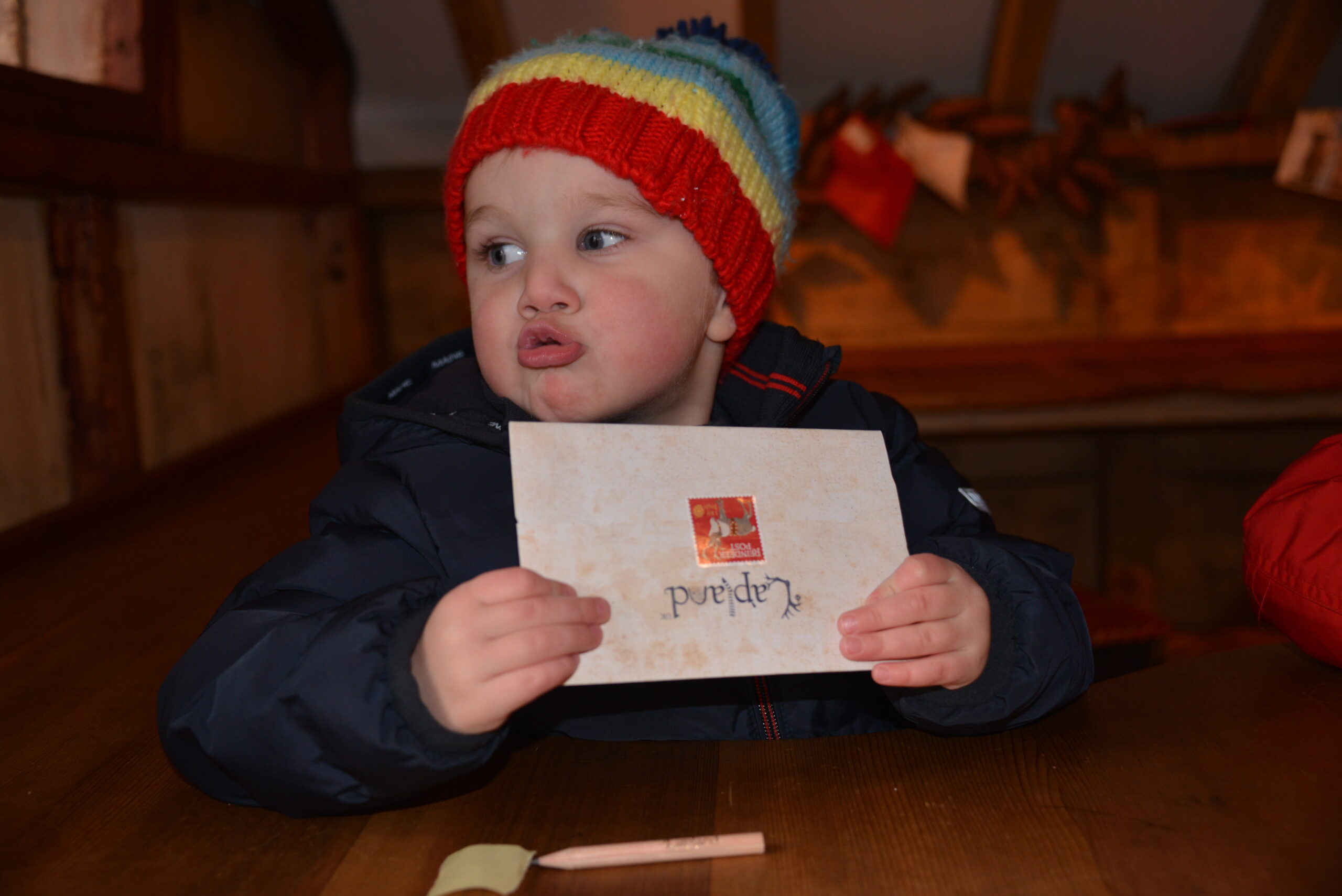 The beginning..
Or elf left the invite out for Charlie to find the day before our trip. His first response was that he didn't want to go as he thought he would be on Santa's sleigh alone with just the elves! Once he realised I would be there all the time he cheered up.
The weather was cold and crisp when we woke up, perfect for a trip to Lapland. We wrapped up warm and headed off.
I had a panic halfway there as I thought I'd left my mask at home, but luckily we were given masks on the way in. Each guest was given either a reindeer or a husky mask that became the way the group was split into two. I loved how masks were made to be part of the event. It was beautifully thought out and executed!
The middle…
Charlie was desperate to see "real reindeers" so a little impatient during the show at the beginning, but it did keep his attention and the whole thing is just beautifully themed. When the magic door opened to Lapland he was so excited!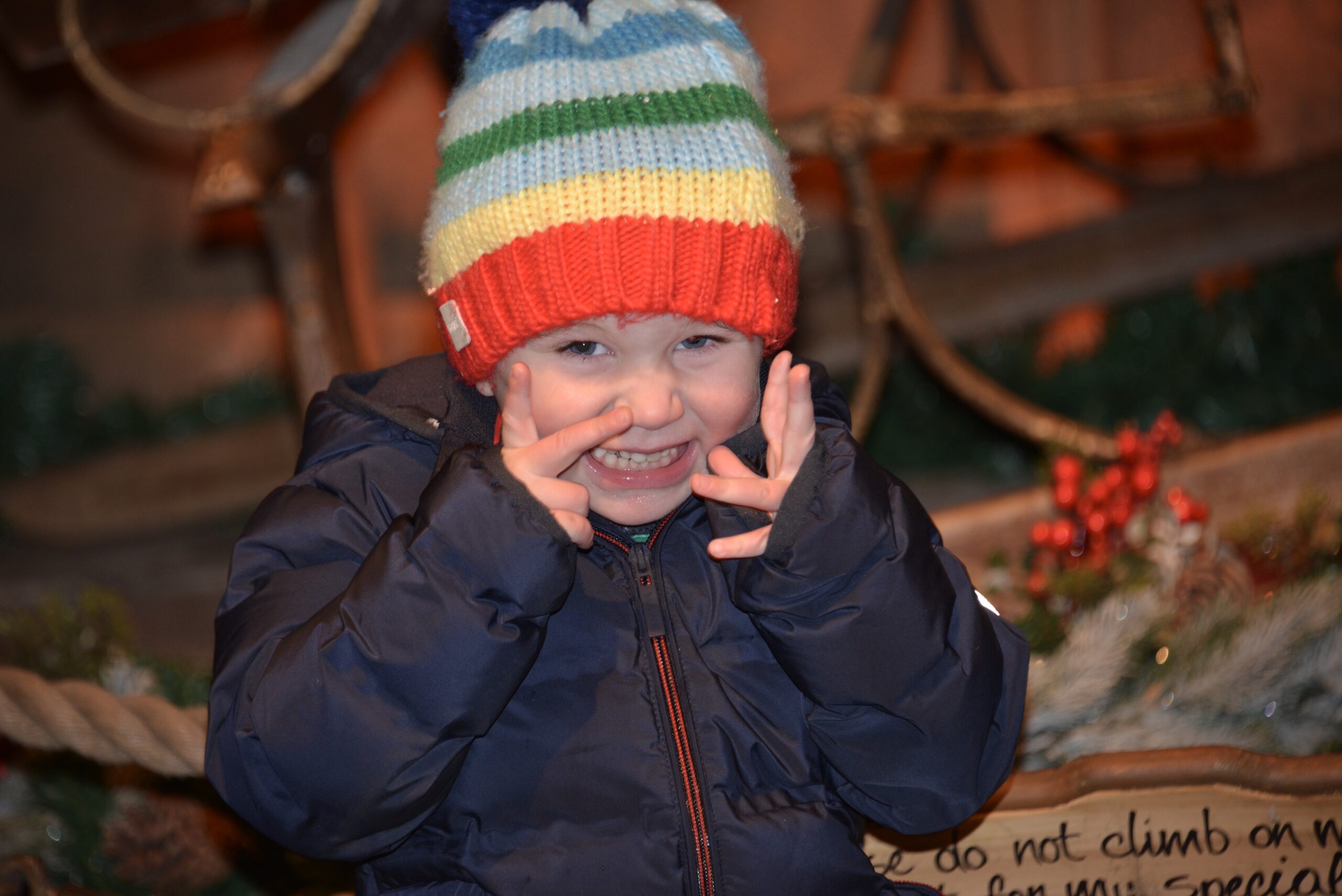 It was very similar to our last visit and just as good second time around. The Elf Village was perfect in the snow, the post office is a lovely touch and the Father Christmas visit just perfect!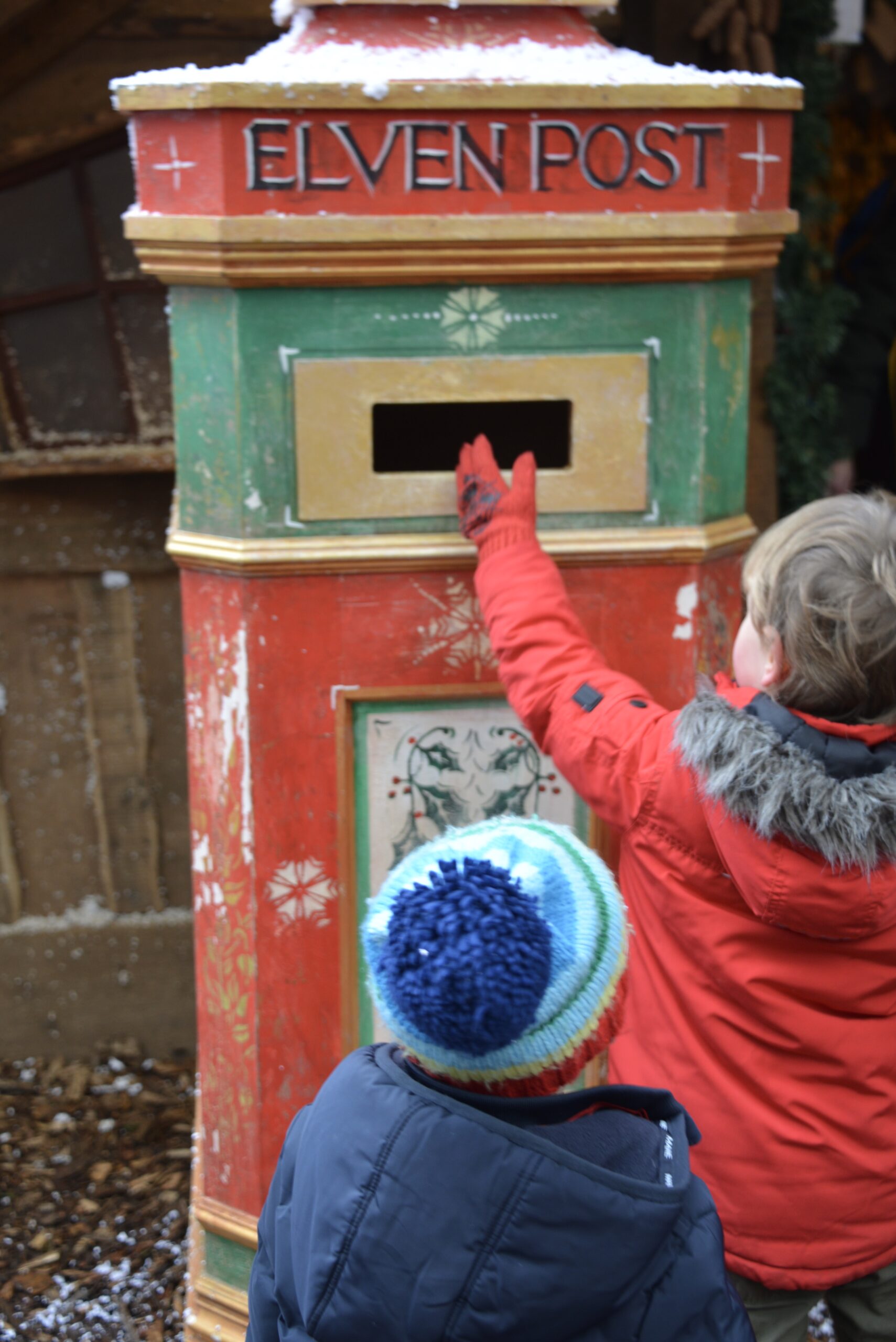 We felt very safe from a Covid perspective throughout, but also didn't feel like Covid affected anything if that makes sense.
Charlie has been telling everyone about the reindeers and how Rudolph wasn't there as he was having his nose cleaned.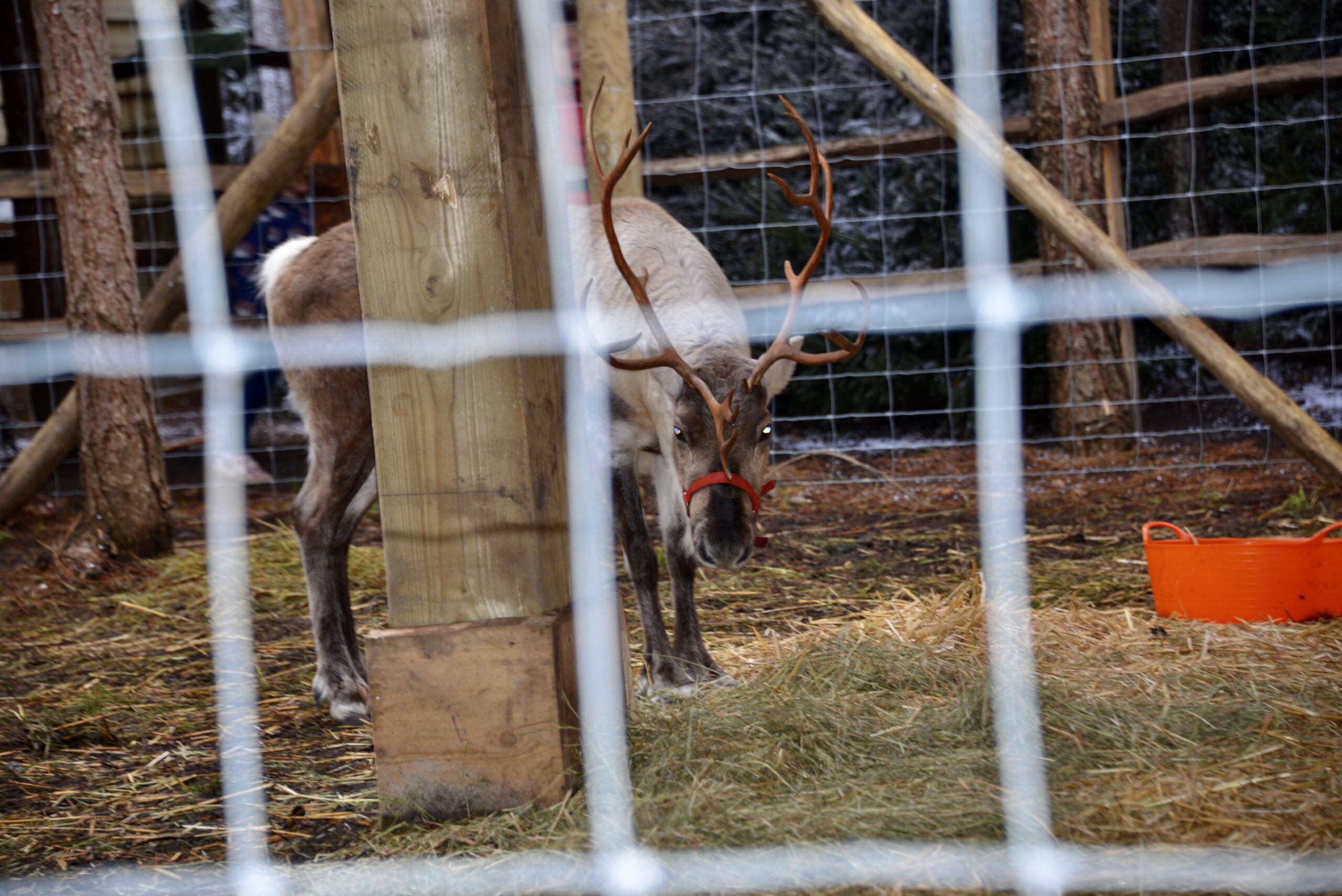 Father Christmas was as wonderful as ever, saying just the right things and very knowledgeable about Charlie's family and wishes.
The end…
The visit includes an elf bell ( part of the show ) a lovely gift and a photo with Santa. Our photo is lovely and I'm so impressed you can't see the screen ( it's made to look like a wooden pole in the room ).
I wasn't really expecting our trip to Lapland UK to happen this year, but I am so glad we made it. Huge thanks to the organisers for keeping it so special despite a tricky year.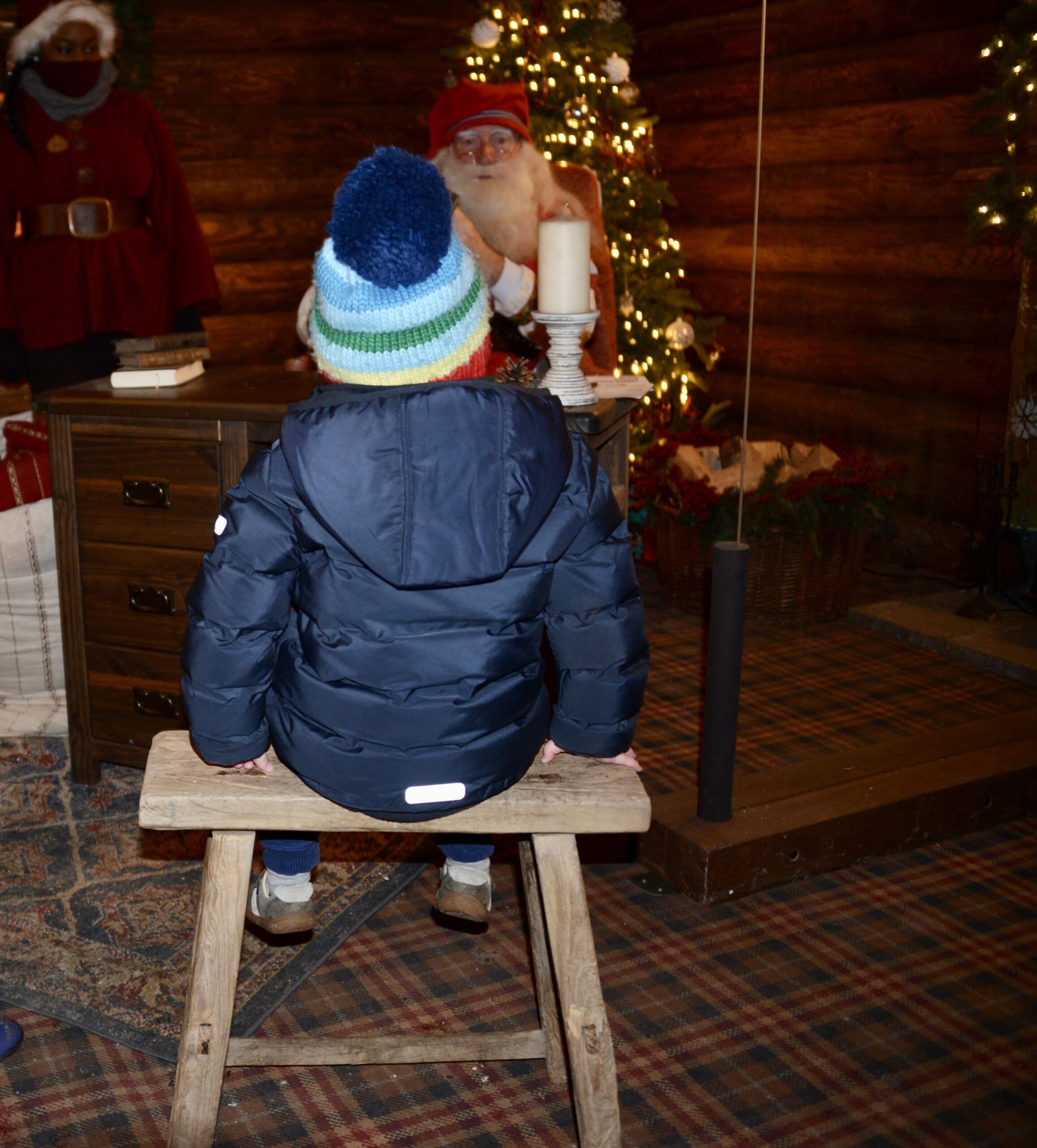 If you haven't been yet, I 100% recommend it! You won't regret it.
More ideas for making Christmas extra special
A letter from Santa is a simple but wonderfully magical way to make the most of Christmas magic. Real Santa Letters allows you to personalise a beautifully authentic letter from Santa. The letters are printed of high quality paper comes in a North Pole post envelope, and each order includes a 'good child certificate' too! Delivery in the UK is FREE and worldwide shipping is available too! Is there anything more magical in the run up to Christmas than a real letter from Santa dropping onto the doormat?
Get busy in the kitchen with one of these Christmas cookie recipes.
If you like getting crafty, try one these festive Christmas crafts from Red Ted Art.
How do you make Christmas magical?