One of my favourite toys my children own is the LeapReader from LeapFrog. I just love how it has so many uses. You can listen to an audio book with just the pen, read a book, learn to write, play games, learn about the body, solar system or countries of the world depending on which set you use it with. It's one of the few toys that can keep my 3 year old as entertained as my 7 year old, brilliant fun and educational at the same time.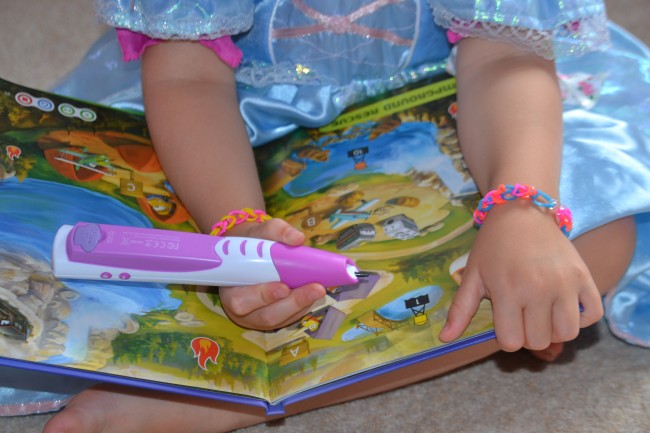 LeapFrog have kindly invited us to join their book club and the first book we're reviewing is LeapReader™ Book: Disney Planes: Fire & Rescue. I was a little unsure as to how my girls would feel about this one, especially as we haven't seen the movie yet, but it kept them both engaged for a really long time. We listened to the story together and then I left them to explore alone. S soon found that by pressing the LeapReader on a word it read it for her, which is just brilliant as she can sound out most words, but does need some help with trickier ones.
If you press the pictures as you read the story the pen plays sound effects or voices of the planes and vehicles, adding a really fun and lively dimension to the story.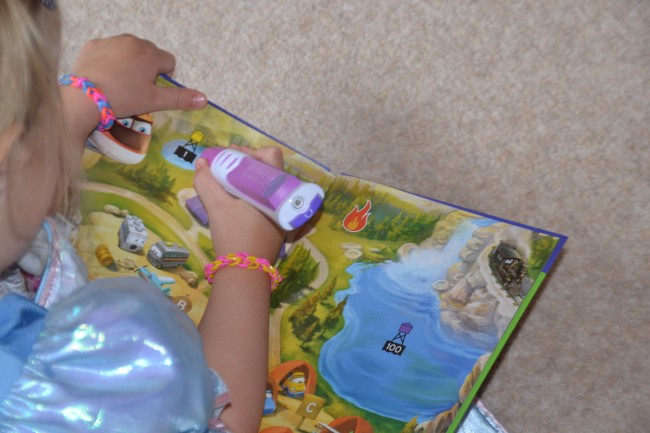 H loved the game at the back, which has two levels, the first is things like finding the biggest or smallest fire and lake, or closest objects on the map to where you are. It's a great introduction for recognising numbers and finding your way around a map. The second level is a bit harder and involves using numbers on the water towers to get the correct amount of water to put out fires, which is brilliant for quite tricky maths practice.
All in all we thought this book was great and is definitely one we'll keep coming back to.
We are Ambassadors for LeapFrog