I'm always on the lookout for educational toys for my children. So far I've tried to avoid handheld devices, but Z is now at an age where all his friends have them and I didn't want him to feel left out. We first saw the new Leapster GS when we spent the day with LeapFrog over summer. I was really impressed by how sleek it looked and how intuitive it was to use.
The LeapsterGS has motion sensing play, a built in camera, easy to use buttons and a touch screen with a stylus attached  by a string. There are over 200 games and downloadable apps, ebooks and even music.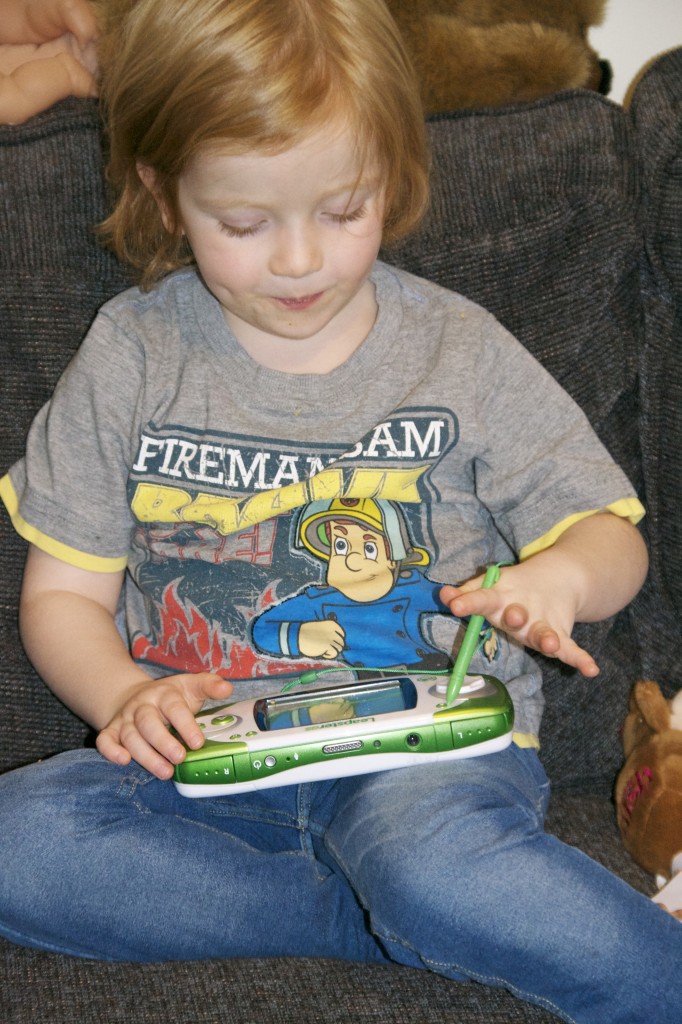 3 apps come included. Pet Pad is the favourite of S, who  diligently feeds, cleans and plays with her pet daily. The 'Tricks' element has been really useful to her as it involves practising forming and recognising letters. I'm hoping this will help get her ready for school next year. You can have more than one pet on the go at any time so Z and S each have their own. The 'Flingo' game is quite fun too, and reminded me a little of 'Angry Birds'.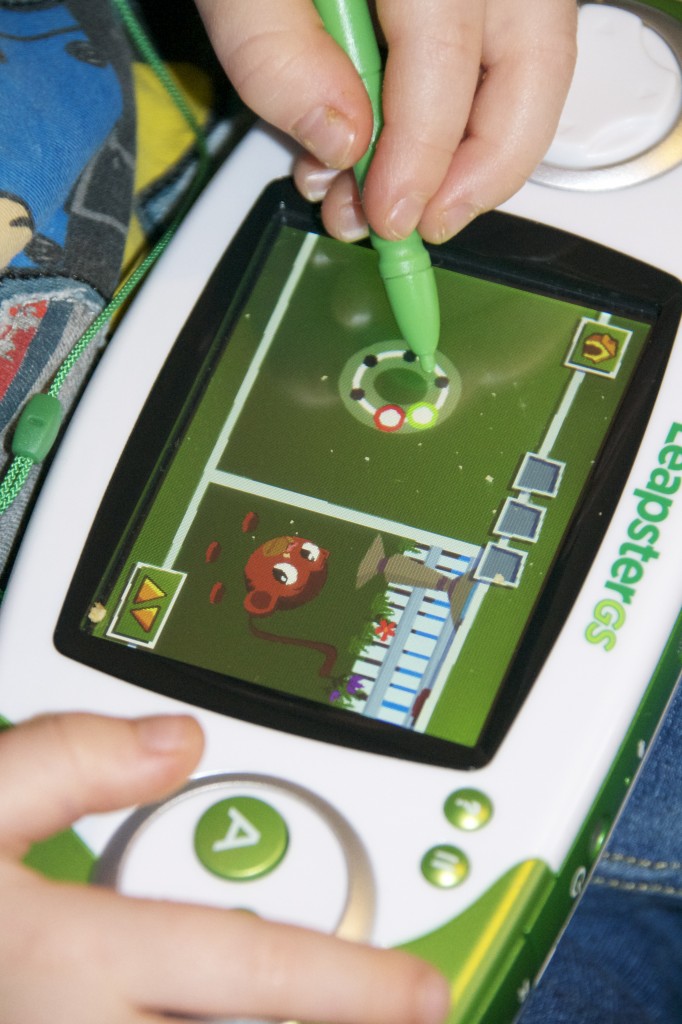 Attack of the Sillies, is Z's favoured game. I just noticed he has added my name and voice to one of the characters, so there I am bopping around the screen for him to bash. The rounds are broken by maths games, which is why Z likes it.
We downloaded Number Bash for free from the App Center. Zak likes this one too and it also involves a mathmatical element.
Both Z and S love the camera and video camera, and have both spent a lot of time taking photo's and videos and editing them. You can even add your own audio, as Zak did when he created my Attack of the Sillies character. It really is very engaging.
I love LeapFrog toys because of the educatonal element and the Leapster GS is no exception. The games have different levels so you can make them harder as children become older or more skilled, this also means siblings of different ages can experience the same game. You can even enter maths levels and spelling lists from school to make game play even more taoilored to the child.
 So would I recommend a LeapsterGS? I definitely would. I think it is great value for money and I love the way it grows with the child. The only negative is that the apps are expensive and its hard to know how good they are from just the app store.
The LeapsterGS is recommended for children aged between 3 and 9
We were sent the Leapster GS for the purpose of this review.