Like most small children Charlie loves Peppa Pig. When he first started watching TV I was quite excited myself to find so many new episodes as back when my older children were small we'd watched every episode many, many times and pretty much knew them word for word!
I'm generally a big fan of interactive learning toys, and the fact that these are Peppa themed makes them even better.
Count with Peppa
This is a really cute toy which Charlie has loved playing with. In the beginning he struggled to post the coins through the hole into Peppa's purse, but is now very happy he's mastered that particular skill. He can identify and name all the characters on the coins, so we're currently working on recognising numbers and counting the items on the coins too.
There are lots of great educational aspects to the Count with Peppa. Peppa sometimes ask for a certain coin, either by number, picture or colour, Charlie can manage the colours but is still working on numbers. Peppa also sings several songs which has kept us all very entertained. We love that Peppa can recognise which coins have been inserted and responds accordingly. It's a very clever toy.
Charlie is 2 and half and I can imagine this still being a useful learning toy for at least the next 18 months, so its a great long term purchase of a much loved character toy.
Count with Peppa is available from Argos with an SRP of £19.99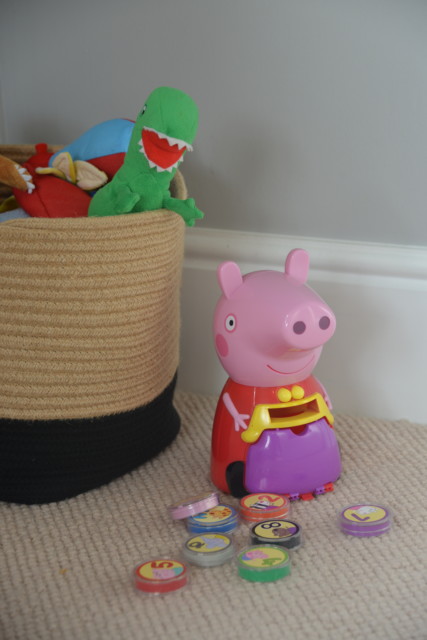 Peppa Pig Laugh Learn Laptop
Charlie often sees his Dad and I busy working on laptops so was just thrilled when this one arrived for him ( although he actually calls it his suitcase ). It's perfectly sized for him to carry around the house and take out as well.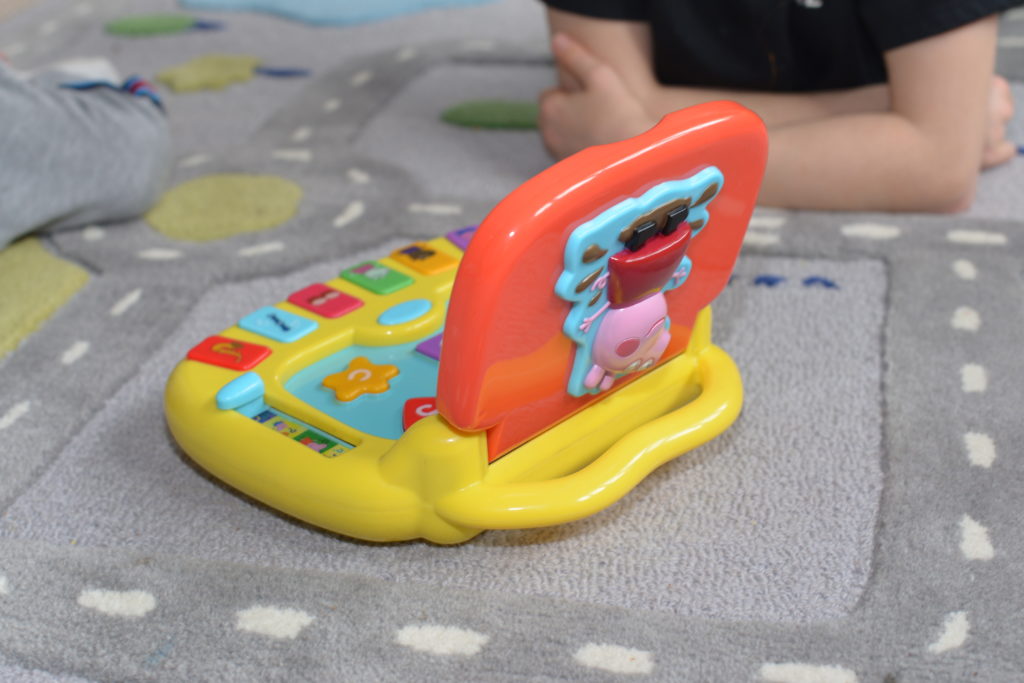 There are four activities to introduce letters, numbers, objects, musical instruments and colours with Peppa and her friends. It's bright, colourful and very interactive. Charlie's favourite feature is song mode which has funny tunes, sounds and piano notes.
At 2.5 years old Charlie is still finding his way around the features, but I'm sure it won't be long before he can navigate to the activity he wants without help.
Both toys are very robust and good quality. We also have the Peppa Pig mobile phone ( which I bought ) and Charlie plays with that a lot too! Check out the full range of learning toys from Trends UK for more gift ideas for little ones.
Laugh Learn Laptop is available from Argos with an SRP of £19.99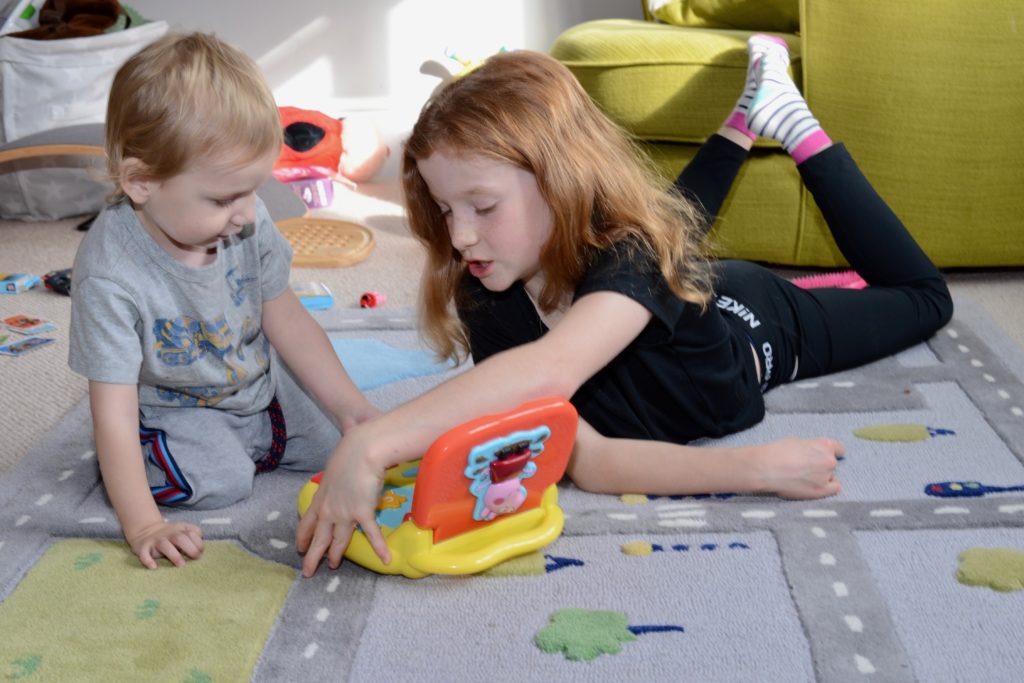 Win a Count with Peppa
If you'd like to win your very own Count with Peppa complete the rafflecopter form below.