Playmobil has always been one of my favourite toys for my children. It's something that gets played with for years in lots of different ways and is great for inspiring lots of lovely imaginative play.
We like to take our Playmobil outside in summer to play with sand and water and use it to make up stories or combine with other toys all year round.
One of our most loved Playmobil toys is the fire engine, so I knew these new products from the rescue range would be a big hit with my 5 year old too.
Rescue Cart
The rescue cart is a great Playmobil set full of lovely features. The set has a football theme with an injured footballer who needs assistance. It comes with a neck brace, football, stretcher, dressing bag and lots more extras. We loved the storage areas in the rescue cart for storing bandages and other items, and the removable stretcher is a great feature too. The sticker bandages are great for encouraging creative play and are fun to apply and remove.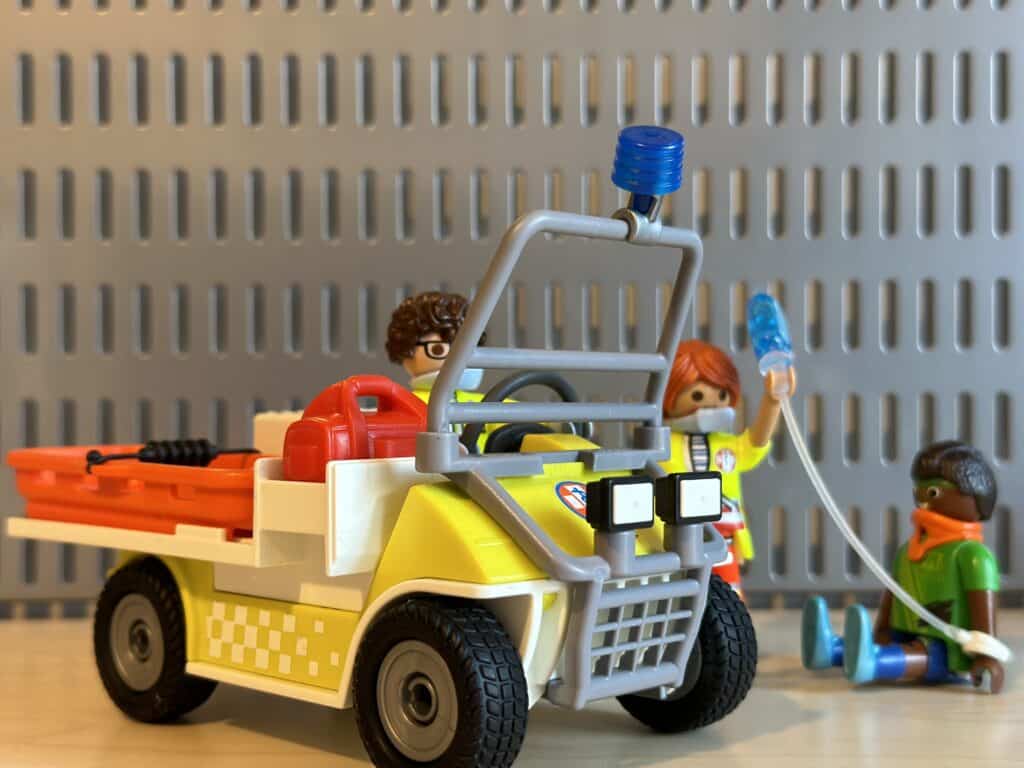 Rescue Motorcycle with Flashing Light
The rescue motorcycle has lots of fantastic features. The flashing lights can be turned on and off, and two medical bags fit on the sides of the motorcycle. The set comes with splint bandages and even a resuscitation bag, as well as other accessories. It fits brilliantly alongside other sets from the City Life Rescue range.
RRP. £17.99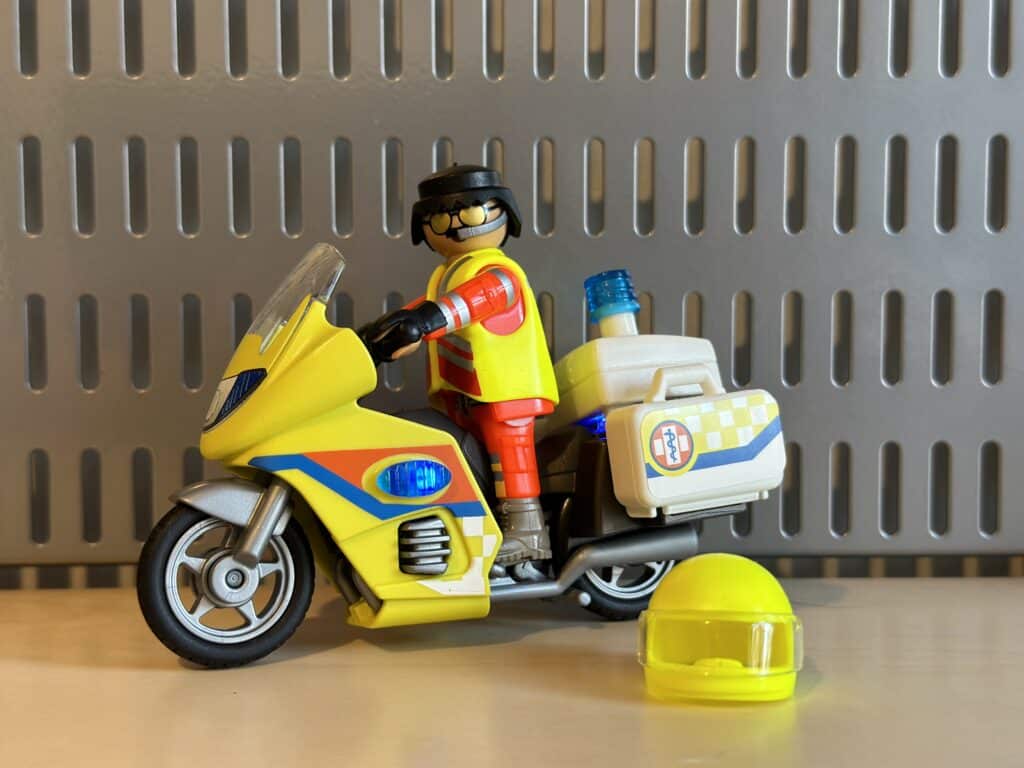 Paramedic with Patient
The paramedic with patient is a great little set, perfect for a small gift or stocking filler. The set includes a paramedic, a child with a bike and helmet, a medical bag and bandages, as well as a sheet of colourful sticker bandages. My little boy loved using the stickers on his Playmobil people, who seem to have had a lot of accidents since he opened this set!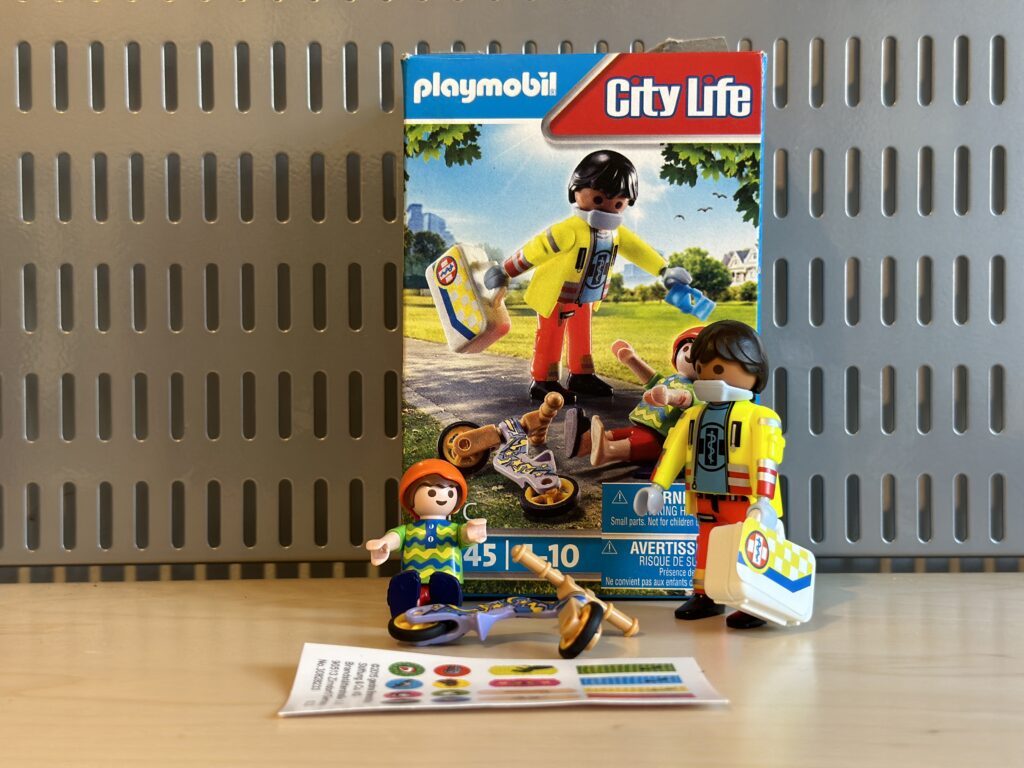 He loved that the injuries on the arm and leg of the child figure disappear when rubbed and become visible again after cooling. We haven't come across that feature before and thought it was a great idea!
RRP. £6.99
I love all the sets in this range, especially the ambulance, which Iooks amazing and full of fantastic features.
We were kindly sent the sets above from Playmobil for the purpose of this review.