We love LEGO and are always looking for fun ways to use it. We've made a plant growth model with LEGO and modelled the changing seasons over on Science Sparks and today have a fun LEGO Tetris game to share.
We created Tetris shaped LEGO pieces and then took it in turns play the game. It was also a great way to keep all our loose LEGO pieces looking a bit tidier!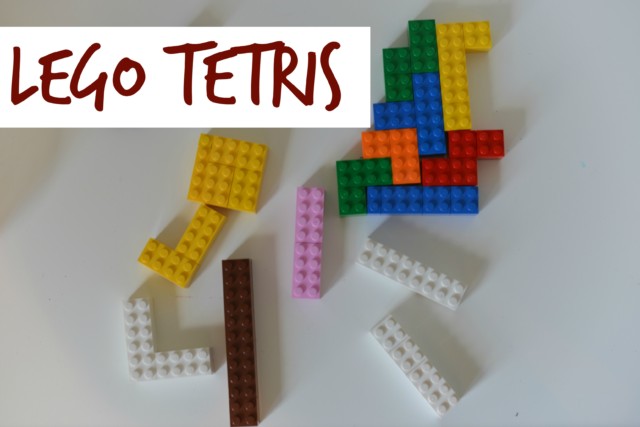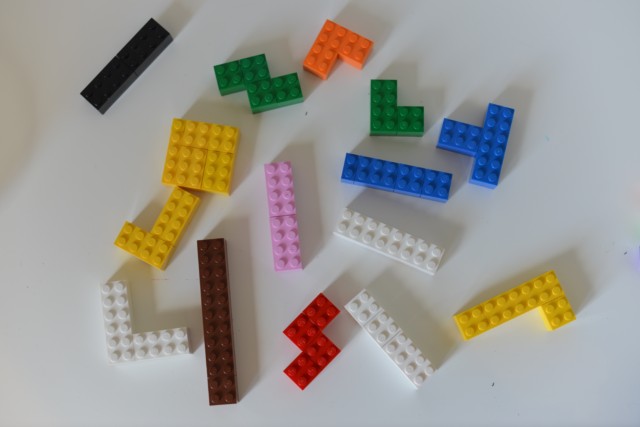 More fun LEGO learning ideas
Make a LEGO Maze this one is Christmas themed, but you could theme it however you wanted, or no theme at all. A 3D maze would be great fun to make as well.
Try to work out how helium balloons it takes lift a LEGO man? This is a great activity to do after a party when you have spare balloons around.
Print patterns with LEGO. My toddler loves doing this! You could also turn the brick prints into shape monsters or characters.
This LEGO Rubiks cube is just brilliant!
We love these LEGO pets from Frugal Fun for Boys too.
Can you think of any other fun LEGO play and learning ideas for us?