If your house is anything like ours, there are LEGO® bricks in every room. Four kids who love LEGO® means we have a LOT of LEGO®. We've got many broken sets, some great sets that have remained in one piece, and a lot of mini-figures, so storage is challenging. I am forever trying to rebuild sets and did once start the enormous task of colour-coding our bricks, but even then, it's hard to find everything.
I've realised that the best ( and obvious ) solution is to keep the biggest and best sets built, and the best way to do this is with LEGO display cases!
LEGO Display Cases
My daughter's set looks fantastic in this LEGO Infinity Gauntlet Display Case from Boxxco. She's thrilled with how it looks.
Boxxco has a huge range of LEGO® display cases; next on my list is the one for my Home Alone House.
The case arrived flat-packed, was easy to put together using a screwdriver and feels very sturdy, the quality is fantastic, and the background image makes the model look extra special.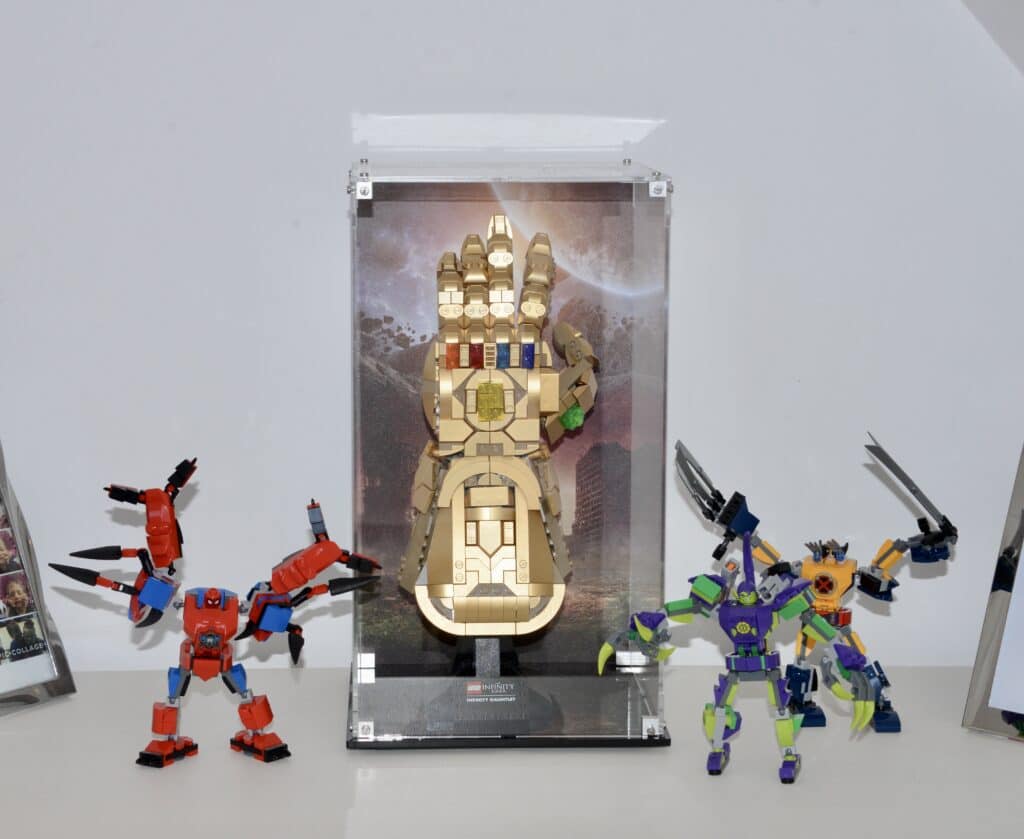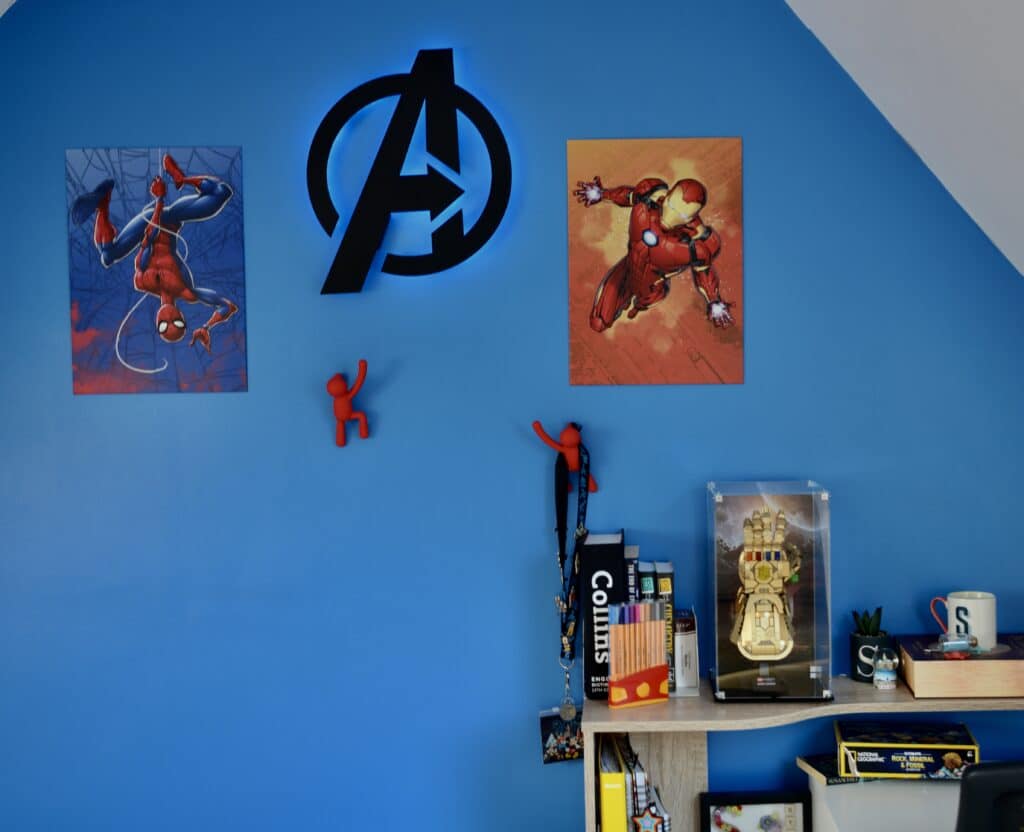 Minifigure Storage
The easiest way to store minifigures is in the LEGO® Minifigure cases; these can also be stacked, making them great for storing in a cupboard or having them out on display. We keep our extra special minifigures in these!
Minifigure cases half the size of the ones in the image are available too.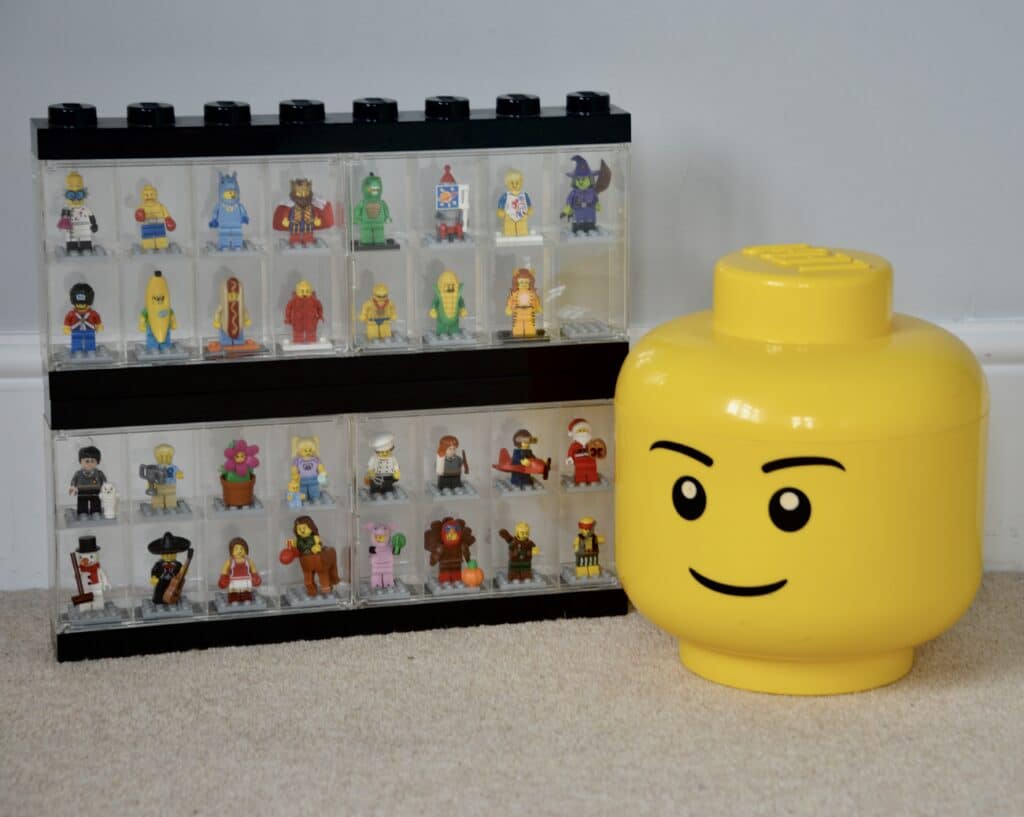 Lego® Brick Storage
Our Ikea Trofast storage has been the best for LEGO® storage, although it can still be hard to find specific bricks in the bigger containers. The units store a lot of loose LEGO®, and ours have lasted really well. This tends to be where our spare bricks end up.
Giant LEGO® Bricks
The giant LEGO® bricks are also great for storing LEGO® and other small toys. Ours are pretty old, but I noticed the newer ones have drawers which would make them look great stacked up, giving easy access to the bricks inside.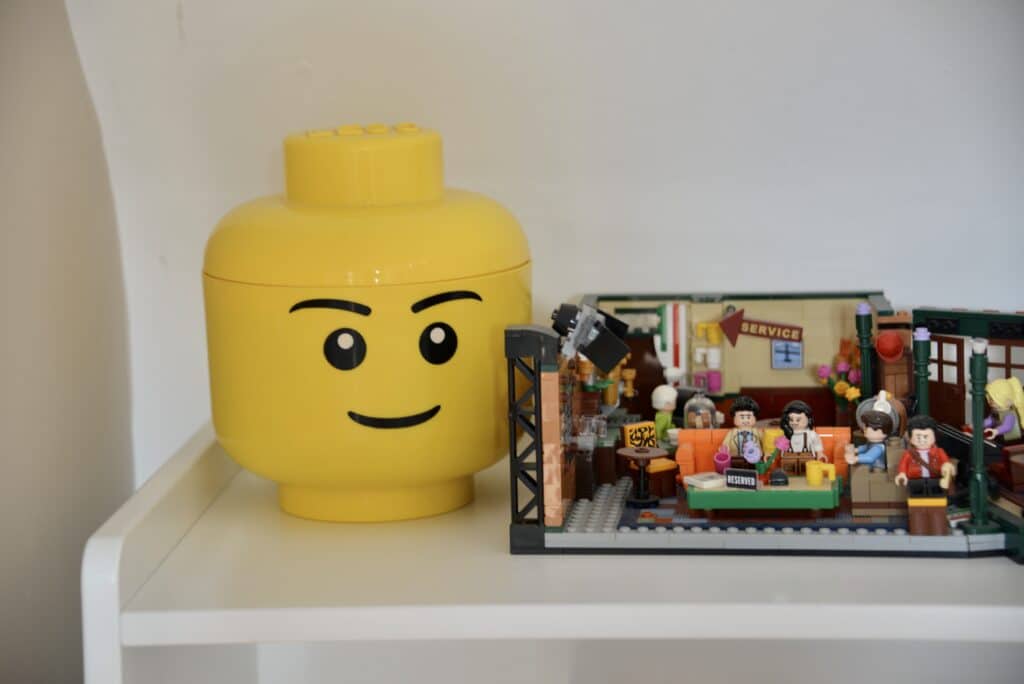 The huge LEGO heads are fun for storing LEGO® too. I especially like the pumpkin and skeleton ones. I have one of these that I use for storing random bits I find around the house, hopefully saving them from ending up in the hoover.
How do you store your LEGO®?
We were sent the display case to review.