I absolutely LOVE LittleLife products. We were lucky enough to review the clownfish daysack and parachute last year, both of which are still used very frequently. The clownish day sack with the reins is especially great  when I am out an about with H who wants to walk everywhere but has a tendency to wander off.
The Doodle Daysack from LittleLife is another fantastic product and innovative concept.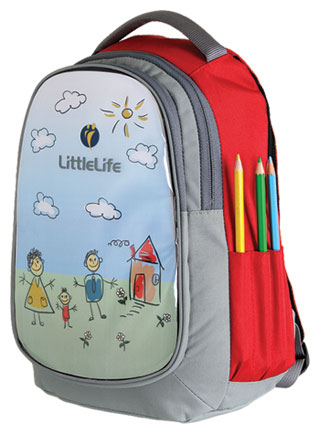 Z and S both spend a great deal of time drawing, we go through more paper than you can imagine, so the doodle daysack is just perfect for them.  It has a 6 litre storage capacity, so holds plenty, and has the added bonus of a special front pocket to hold a doodle pad. The front pocket is clear so drawings can be displayed for all to see.
This is the Doodle Daysack, displaying a Star Wars drawing by Z.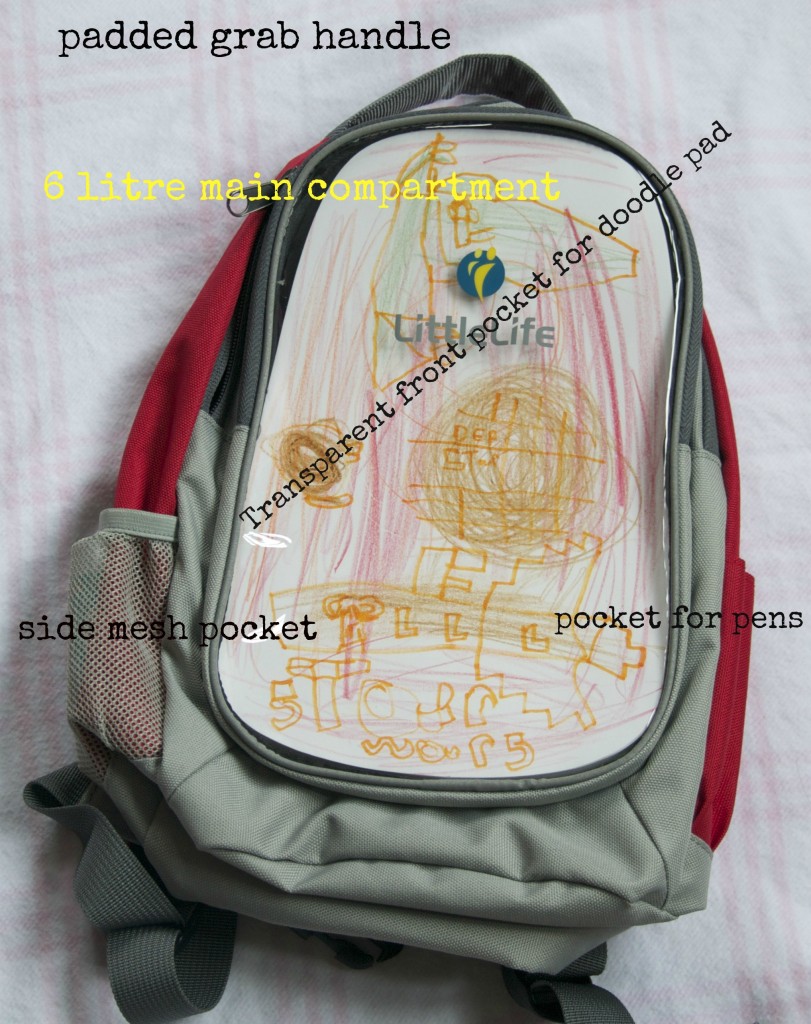 The daysack is great quality as I would expect from LittleLife and has a padded top handle, reflective piping, a mesh compartment perfect for drinks and side pockets to pens and crayons. There is a clip at the front of the bag to ensure it stays on tightly which is great for Z when he is out on his bike.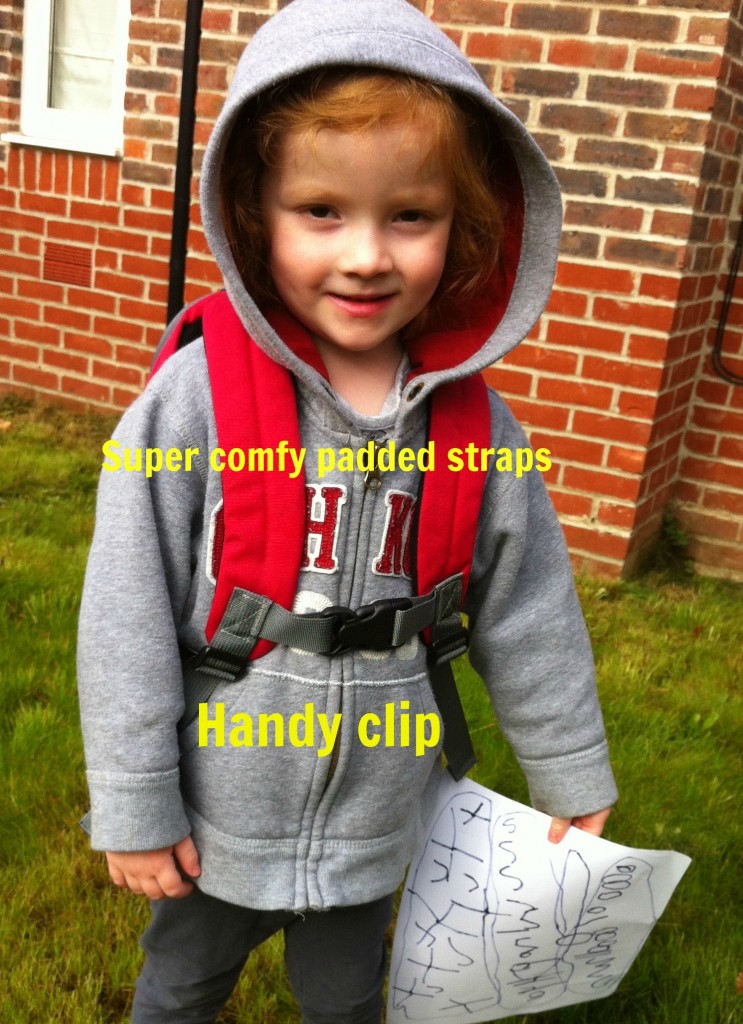 I can even use it with the reins from H's clownfish bag which means I can take out one bag and use with H or Z and S.
I was a little concerned that the doodle pads would be expensive to buy refills, but at £1.99 each I think they are quite good value for a 40 page drawing pad with good quality paper.
We would definitely recommend this bag and with an RRP of £19.99 I think it is quite reasonably priced as it will last for years.
We received a Doodle Daysack to review, all words and opinions are my own.
You can find out more about LittleLife on their Facebook page.