Do your kids keep losing things that you've bought them? Is it causing you to lose your sanity? Toys and clothes can be expensive enough without you then having to pay extra to replace them. In fact, research has found that the average mum spends £1,500 replacing items lost by kids between the ages of 3 and 10. By taking measures to protect items in transit and by teaching your kids the responsibility of looking after their possessions, you can help preventing spending so much money replacing lost items. Here are just a few tips for frustrated parents.
Create checklists when setting off
Creating a checklist is a great way of preventing items from getting left behind. Many of us adults have a checklist for our own possessions – when leaving the house we may give our pockets or bag a last minute check for our phone, wallet and keys. As your kids start to get older, it's worth getting them into the habit of doing checklists for their possessions. You can start encouraging young kids to do this by asking them if they've remembered to bring certain toys and getting them to show you these items before you set off – after time you can get them to read through the checklist themselves to you. Eventually, they should start to do this themselves without your help and hopefully less items will get lost.  
Always bring a bag for storing toys away
If your kids can't be trusted to not drop toys whilst walking somewhere, start bringing in a rule in which all toys need to be kept in a toy bag when travelling. They can play with these toys whilst in the car or when you've arrived at someone's house or when you've stopped for somewhere to eat – at least in these situations you know where the toys are. However, when it comes to a long walk somewhere, you don't want to be re-treading your route to find a dropped toy, so it's best to keep toys stored away. Try to encourage kids to pack their own toys away so that they realise that you're not always going to be there pick up items for them.
Add labels to clothes and toys
Adding labels to clothes and toys can help items that have been lost get returned by making them more identifiable. Clothing labels are useful for jackets and shoes and other items of clothing that are likely to be taken off and left somewhere. This could include traditional sewn on labels, or you could opt for the simpler option of iron-on labels. Toys meanwhile could be marked with initials using a permanent marker. You can even buy tags for toys as a way of identifying them.
Don't automatically replace lost items
Unless there's a practical need for an item, don't automatically replace it once it has been lost. Let your kid throw a tantrum at the fact that they've lost a toy – this could help them to develop a sense of responsibility for their possessions by making them realise that once something is lost it is gone forever. An alternative option could be to make young kids do a chore in return for getting an item replaced.
Once they become teens they can pay for replacements themselves
It's important that your kids realise that possessions cost money to replace. Possessions may start to get more expensive as your kids gets older once toys turn to items like phones, tablets, headphones and expensive clothing. At this point you should start putting your foot down and making your kids pay for replacements out of their own pocket money. They'll soon realise the real value of these items whilst trying to save up for a replacement.
Reward your kids for not losing items
If your child is losing things on a regular basis, set them the challenge of not losing an item for a month and set a reward if they succeed. The idea of achieving this reward may spur them on to become more conscious of their possessions and could work better than any form of negative reinforcement. Make sure that the reward is something worthwhile.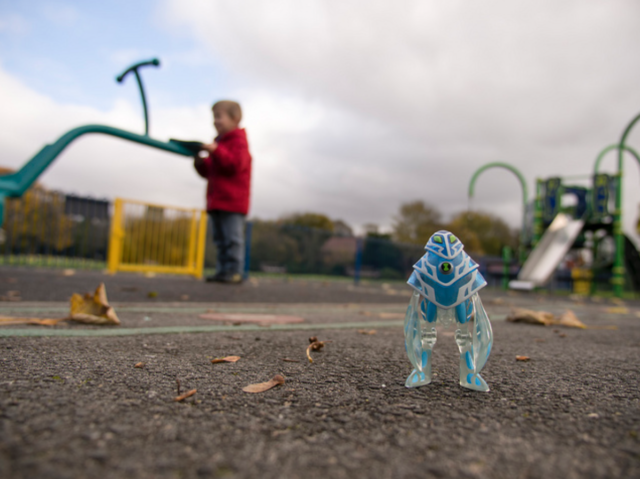 SaveSave