What is Bookabees?
Bookabees, is a a brilliant new book club for children. It works using a subscription system and there are three categories. The smallest 'Little' is just £4.99 per month, 'Big' is £8.99 ( 3 books ) and 'Bigger' is £10.99 ( 5 books per month ).
When you set up the subscription Bookabees asks for details of your child's age, gender, likes etc and creates a personalised book list. You do this separately for each child if you have more than one signed up to the service. We were offered a one month subscription to trial, so I signed up my 9 year old. We sat down together and chose books for his first box. He was a little disappointed that not every author he wanted was available, but was thrilled to find three How to Train a Dragon books he hadn't read.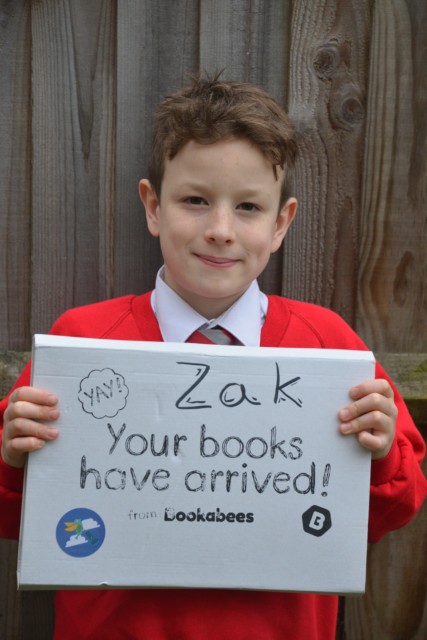 The books  arrived in a lovely personalised box with stickers, bookmarks and a door hanger. These were promptly whisked away by his sisters who were thrilled with their little gift.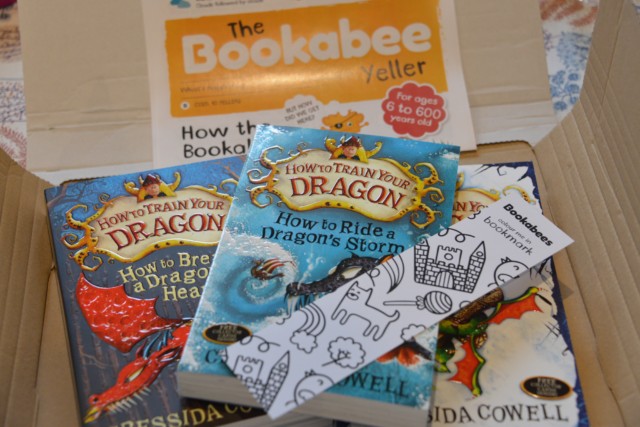 Once the books have been read, children sign, date and give the book a star rating from 1-5. you can then either return the books in the pre-paid envelopes supplied or keep them. If you decide to keep any of the books there is a fee of half the RRP of the book.
What did we think of Bookabees?
We have really enjoyed out Bookabees experience and I know that my children would all love a subscription, but paying for three would be a substantial cost. I would however happily suggest friends or family bought a subscription as a Birthday or Christmas gift for a period of time as I know my children would really enjoy choosing books every month and then waiting for them to arrive.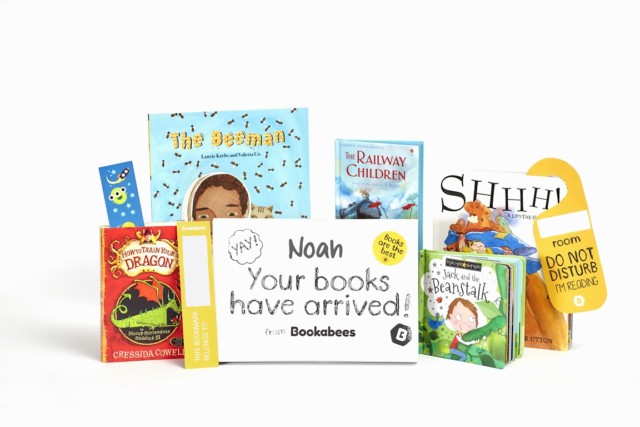 We were sent a one month's subscription to Bookabees in order to review.