My little Zak turned 8 at the end of last March, I was completely unorganised with his party as his birthday was just before the Easter holidays and so his actual birthday party isn't for another couple of weeks, but we did have a practice celebration with family and just a couple of friends as I couldn't let his real birthday go unmarked. Zak has set me the challenge of a Harry Potter cake this year, this is my practice version, fingers crossed the birthday party version is a bit more polished, but you get the idea.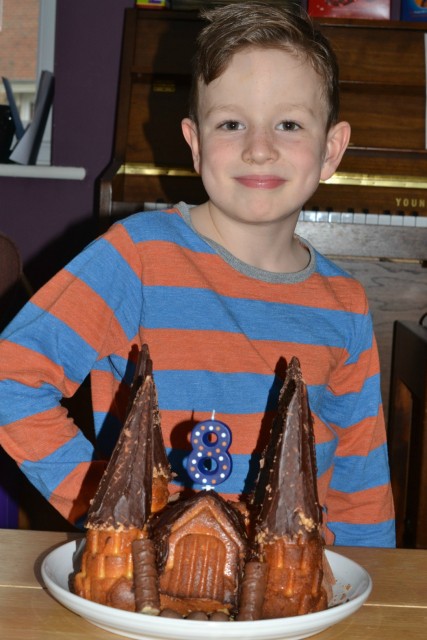 I've been working on Harry Potter themed snacks too, what do you think of our cauldron cakes? These are just rocky road with a twizzler on top, very indulgent but very yummy!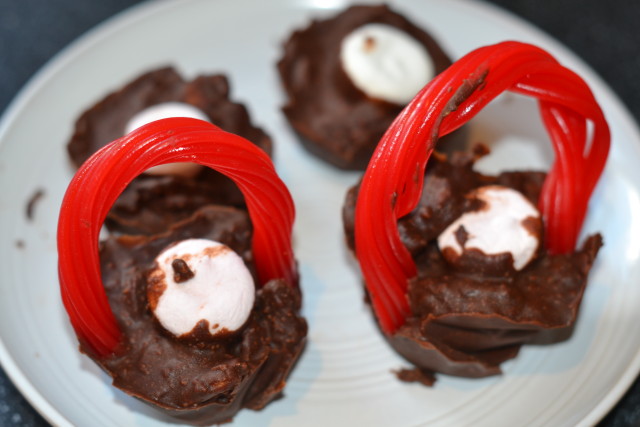 I also used the twizzlers to make some magic wands, but these would be great made with breadsticks too.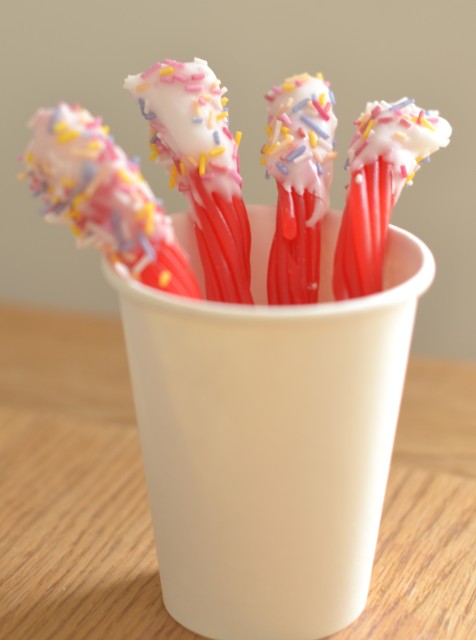 Do you have any more Harry Potter themed snacks for me?
To make Zak's birthday extra special I left a big bunch of helium balloons outside his room which he loved and immediately started to  work out how many LEGO men it took to weigh the balloons down. I was quite surprised how much he loved the balloons, it seems helium makes a balloon a bit special!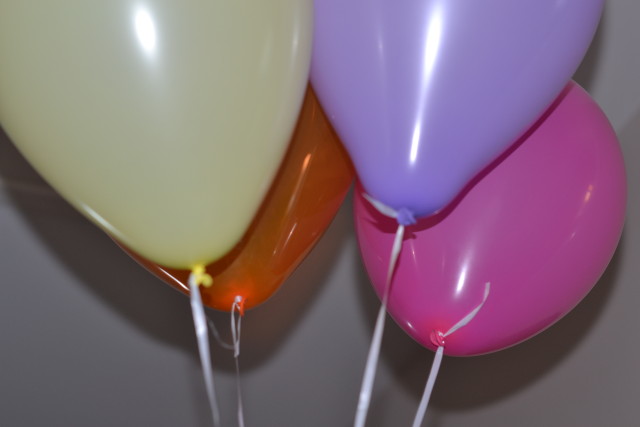 Despite using a lot of balloons on Zak's actual birthday we still have enough helium in our Balloon Time tank to give each of his friends a balloon after the party. I was a bit nervous about using a helium tank, but the Balloon Time tank is very easy to use with a valve and nozzle that makes it super simple and very quick to use.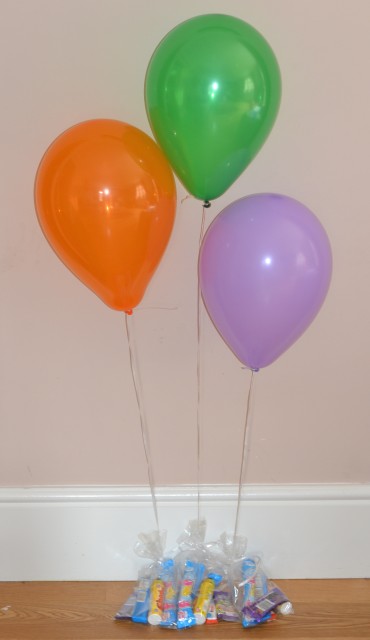 A kit from Balloon Time retails for about £22 which we think is great value. You can't reuse the tank, but it is recyclable. The helium doesn't expire either so you could use it for years!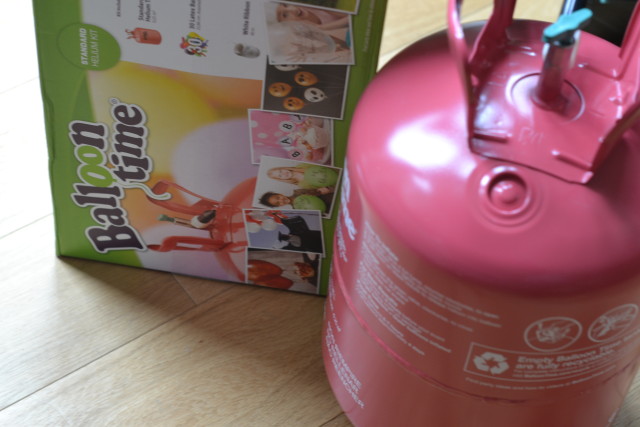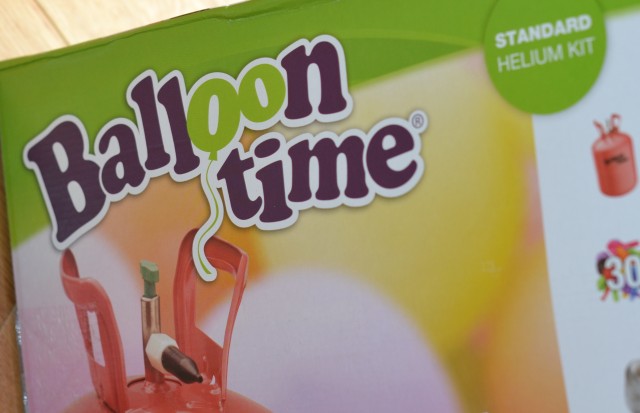 Each Balloon Time kit comes with 30 latex balloons and ribbon. The helium only stays in the latex balloons for about 7 hours, but you can buy foil balloons if you want to extend the fun as these will float for about 4 days.
Don't forget to follow Balloon Time on their Facebook page for more great ideas for using helium balloons.
I'm working with Britmums and Balloon Time as part of the "Celebration Club", highlighting inventive and fun ways of using balloons.