We've been loving all our LeapFrog toys at the moment, especially the new LeapReader, which is simply amazing. S is doing really well with writing and I'm sure this is partially due to all the practice forming letters and numbers with her LeapReader.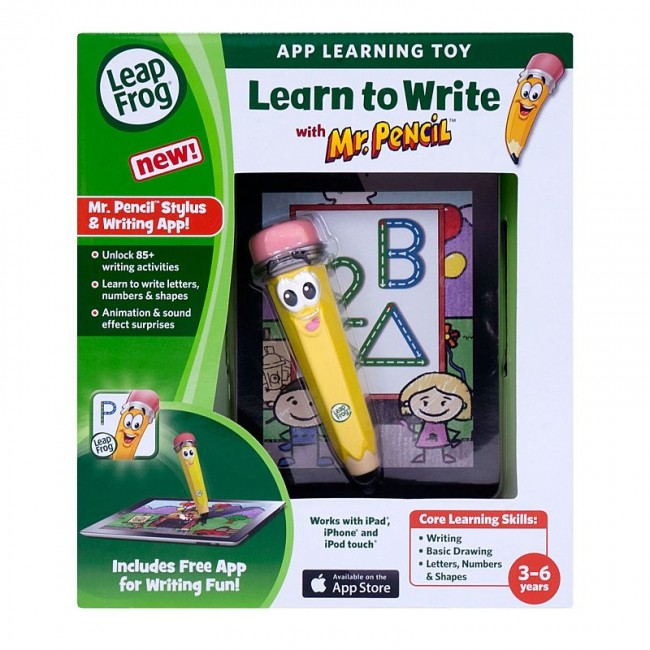 Mr Pencil is another great product from LeapFrog. He is a super cute, easy to hold, full of character stylus. The associated app is brilliant and includes over 85 writing activities.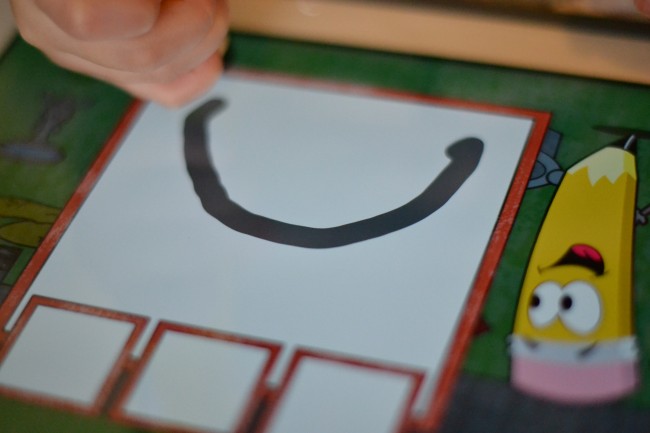 The app is based around Dot and Dash who need help decorating 24 parade floats for Doodleburg's Art Appreciation Day parade. New animations and activities are unlocked as you progress through the app. The unlocking of new features as you go along has really encouraged the girls to keep playing, each new mini game is like a reward for completing the previous games well.
Mr Pencil is easy for little hands to hold and glides across the screen without leaving a mark.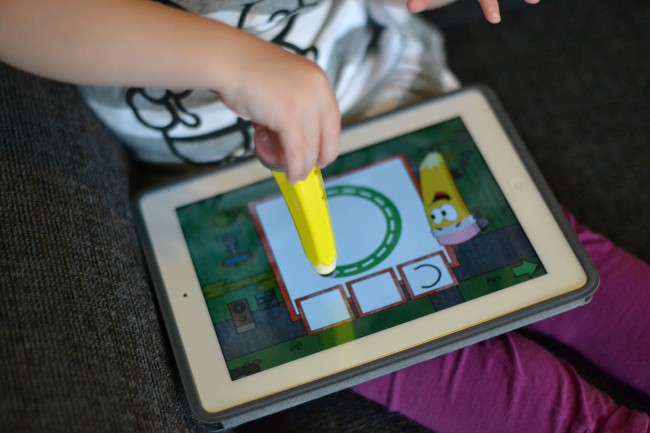 S who has just started school really enjoys using Mr Pencil, it definitely adds a new fun dimension to learning apps on the iPad. It's also been great for helping little H hold a pen properly.  Her grip has improved substantially since I took the photo above.
We would definitely recommend Mr Pencil, for £14.99 it's great educational tool.
Works with – iPhone 4/4s/5, iPod touch 4G and iPad (sold separately). Does not work with LeapPad or Leapster Explorer systems.
Features 
A progress tracker so you can see your child's progress and reinforce his/her learning.
Learn to write upper- and lowercase letters and numbers 1-20, draw 12 simple shapes and lines, and refine basic motor skills.
We were sent Mr Pencil for the purpose of this review.