Since having baby Charlie I have definitely cared less about what I look like, mostly because I don't have time to think about it. However, now things are calming down a bit, I am hoping I can start to look after myself a bit more again. This great post has some fab tips to help Mums feel a bit more glam!
Because we're busy with the school run, sorting the packed lunches, heading to work, the childminders, doing the weekly shop, walking the dog, doctor's appointments, doing the laundry and stacking the dishwasher amongst other things – it can be difficult for us mums to find a matching pair of socks on a morning, let alone feeling anything but "barely dressed". As long as I don't leave the house in my pyjamas that's usually a win for me!
But sometimes we need to feel something other than just "mum" amazing as that role is! Here you'll find a few quick and easy tips on how to feel a little more glamorous and don't worry, you won't have to do the school run in stiletto heels!
Get those pearly whites – white!
It's true that us mums run on caffeine, tea, coffee and of course the occasional red wine! But all these things stain our teeth over time, and it can leave our smiles a little dull. So, why not treat yourself to a tooth whitening session? Getting your teeth whitened is really easy and usually painless too – just have a chat with your local dentist. Once your teeth a several shades whiter you won't be able to resist flashing a smile to everyone you meet!
Paint it red
I'm not talking the town! I'm talking about your lips. Nothing screams glamorous and gorgeous than a pair of full bodied red lips! Just make sure you consider your skin tone before you buy anything…if you have quite a pale or fair complexion then stick to blush or pink colours and tones, if you have darker skin then experiment with loud, bolder colours and you'll feel a million dollars!
Slip into something a little more comfortable
If you want to feel glamorous then begin with what's under your clothes. Just by wearing something lacey you can instantly feel a confidence boost. That big comfy bra can go back in the drawer for now – slip into some silk underwear for a real increase in glamour. Your partner will certainly approve, but remember – this is about you!
Fan those lashes
When it comes to glamour, the eyes have it! Whether it's a smokey eye, or you're experimenting with some new eyelash extensions, you can add glamour and a touch of sexy with just a simple swipe of eyeliner. Don't forget to curl your lashes too – or if your lashes leave a little to be desired then try a lengthening mascara for that added wow-factor. If your eye makeup skills are a little rusty, then check out YouTube for some easy tutorials.
Switch your flats
As I said earlier, no one wants to do the school run in a pair of stilettos. But switching up those flats for some heels will instantly give you a boost. They don't have to be skyscrapers either, just a kitten heel is enough to lengthen the leg and turn your walk into a stunning sashay. Go for it!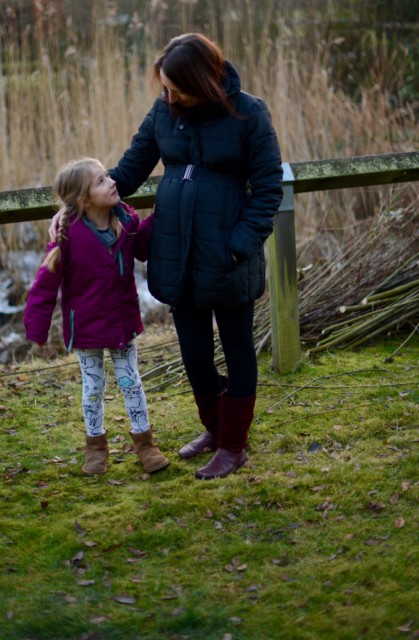 SaveSave