These number roads are really easy to make and last for ages. We keep pulling them out every now and then to reinforce the learning.
I cut them out of a large sheet of black card and used white paint to draw the tracks. The card is quite thick so they feel sturdy and can easily be moved around the house.
Number Track Roads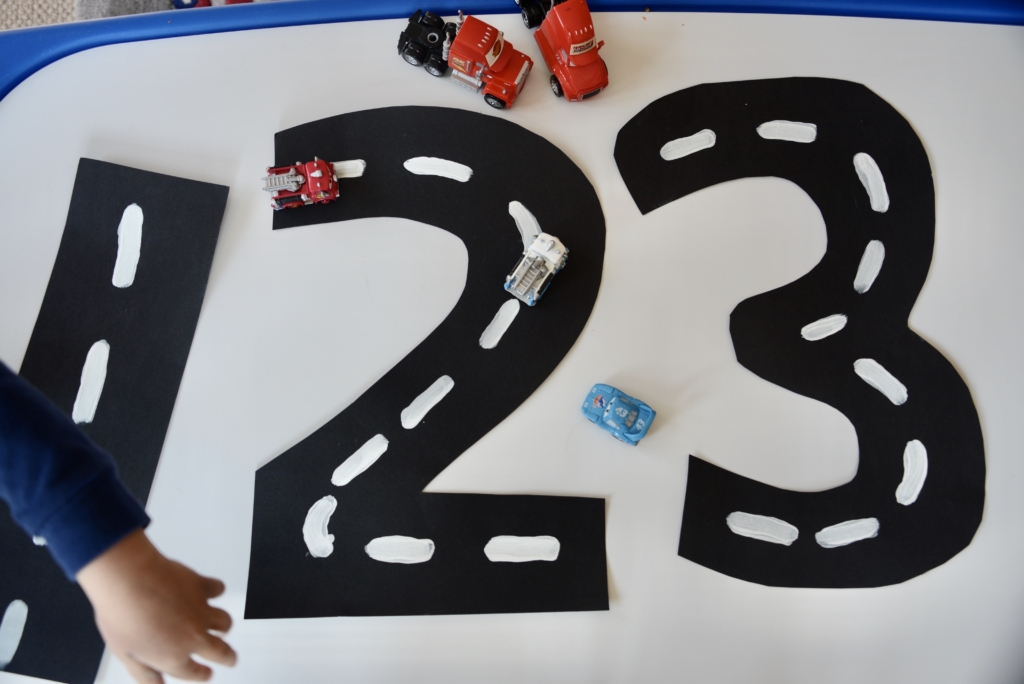 Tuff Tray Roads
We've also had a lot of fun drawing roads on a Tuff Spot recently. I use chalk pens which are pretty waterproof, but do also come off when you're ready to change theme.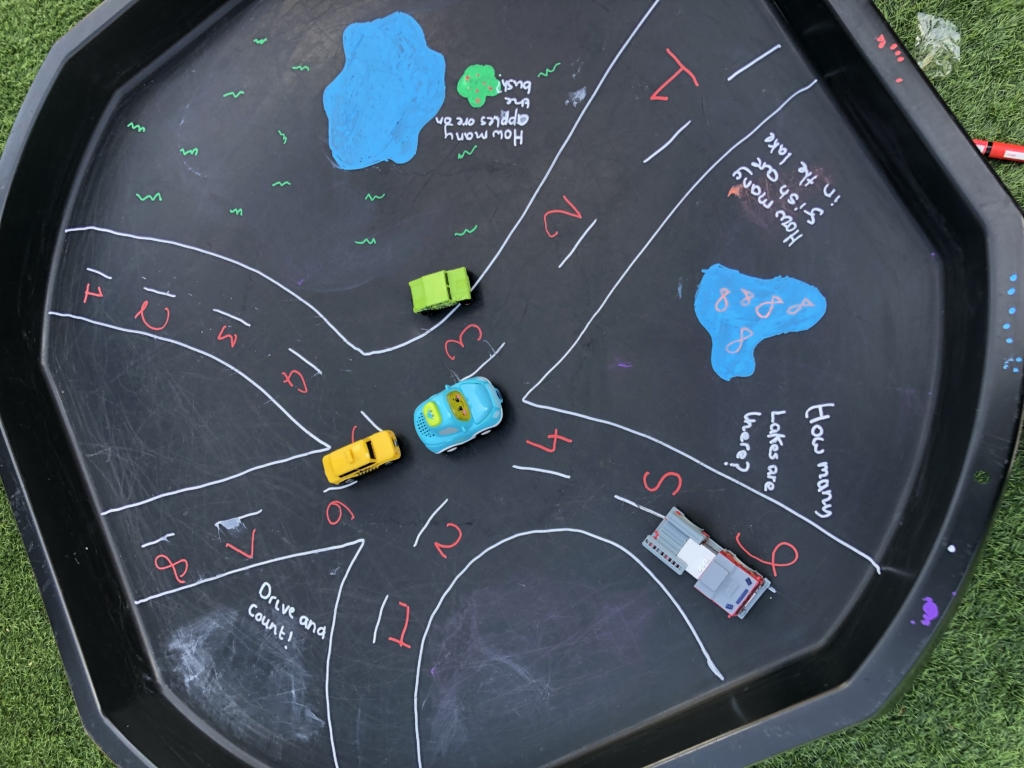 More Toddler Learning Activities
Have some sensory fun with our easy ice excavations! These are great for older children too, who can experiment with salt ( take care ) and warm water to melt the ice.
I've also got a fun collection of Tuff Tray activity ideas that are easy to set up and not too messy.
Have Fun!