One of the things we use most especially in the warmer months is our tuff tray. It's great for messy activities or just as a great child height outdoor table for craft and more small play like set ups. I didn't manage to blog much about our tuff tray play last summer, so wanted to put them all in one place now. Some of these I covered up overnight and left in place for a few days and others were a bit more short lived. The best thing for me about this kind of outdoor play is that we can come back to it over and over again throughout the day and the tuff spot keeps the mess contained to one place.
Dinosaur Tuff Tray Ideas
This is a super simple set up using Schleich Dinosaurs. Schleich are our favourite brand of dinosaurs as they are tough and sturdy. The dinosaur skulls also get used a lot, one fun thing to do is cover them with wet sand and then use a paintbrush to uncover them like finding fossils.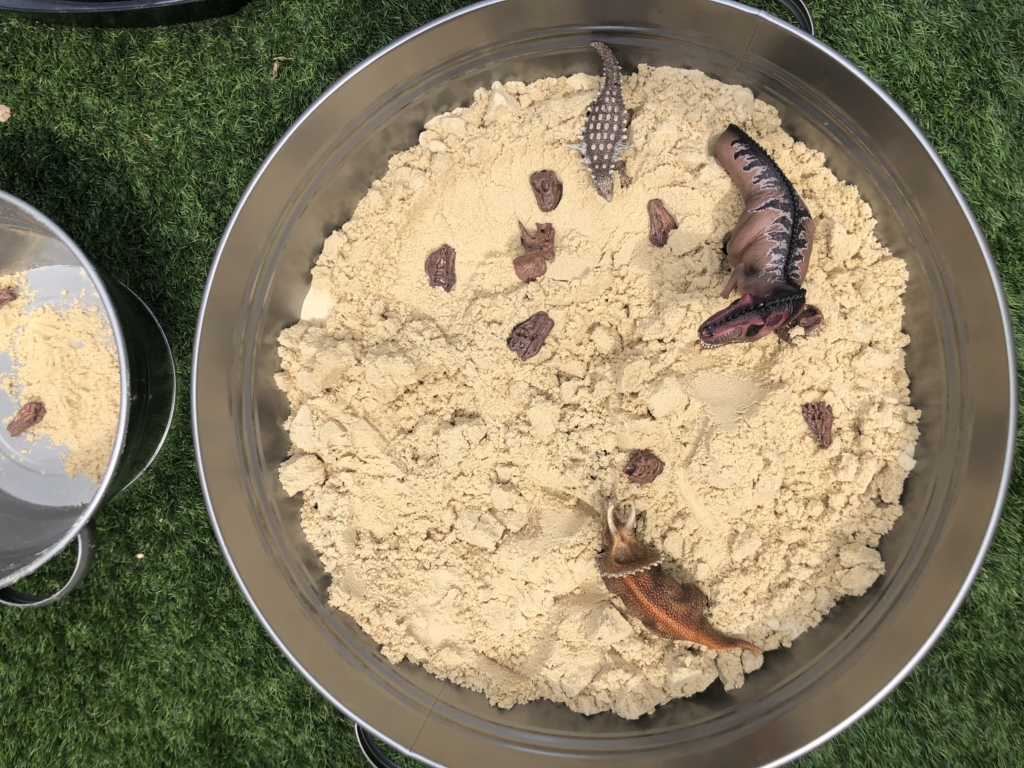 We made the dinosaur bones below with air drying clay and added those to the sand too. It made a brilliant ( almost non messy ) set up that we kept running for weeks.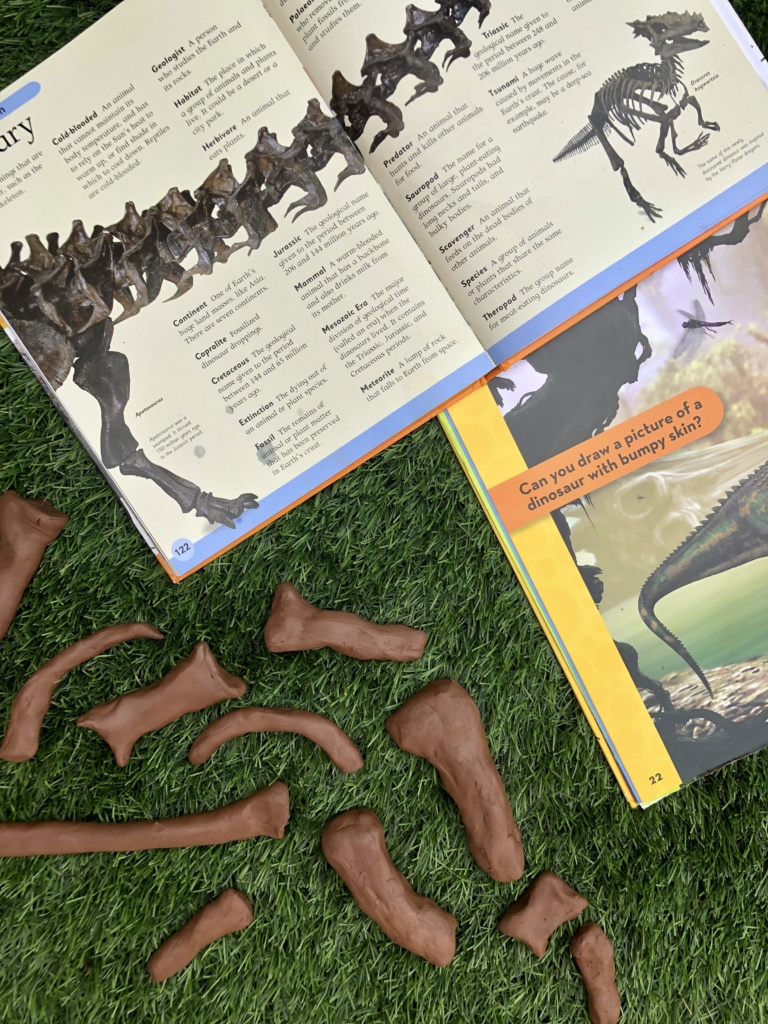 Leaves, Diggers and Conkers Tuff Tray Play
This was another super easy play tray to set up. We collect old leaves, conkers and pebbles and put them in the tray with some diggers. Charlie spent many happy hours moving things around and finding more leaves to add to the mix.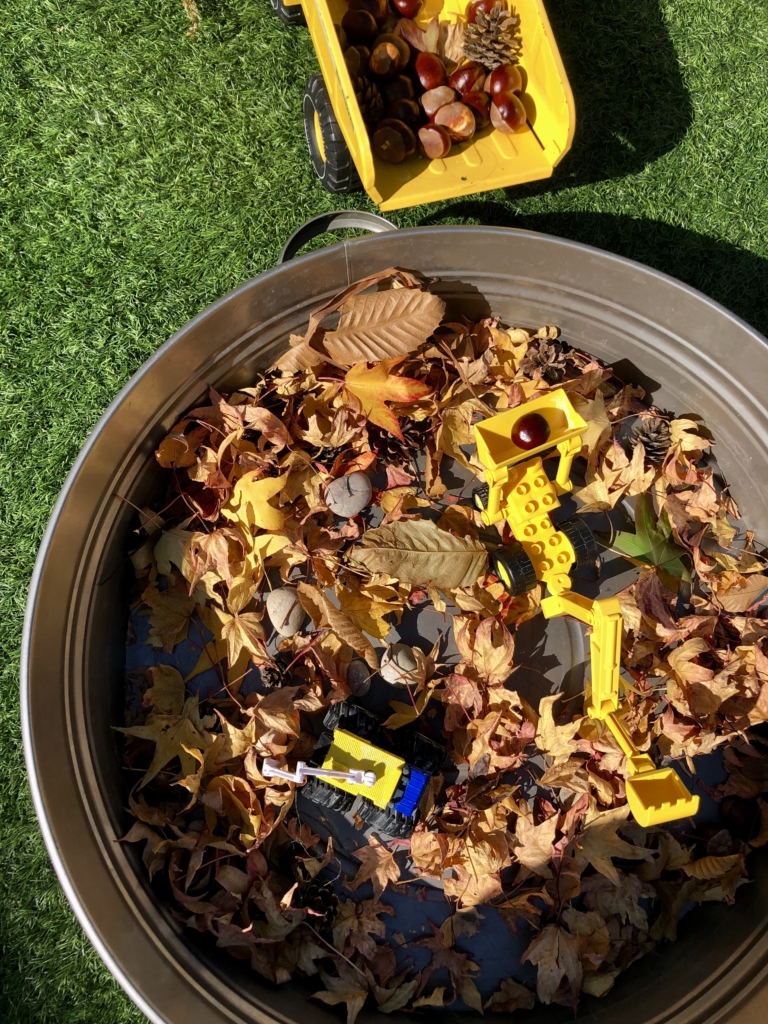 Sand and Diggers Tuff Tray Play
I used wooden blocks and little diggers for this tray. We made track marks with the diggers and moved sand from place to place.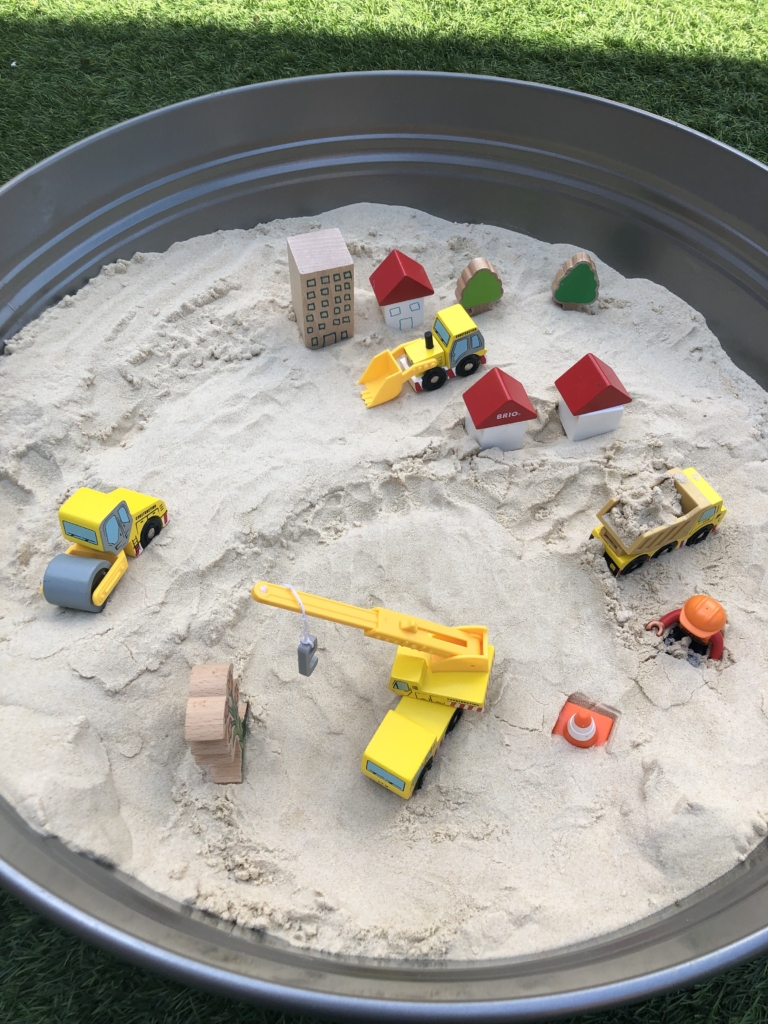 When the tray was accidentally left out in the rain we carried on playing after adding metal trucks, spoons and muffin tins.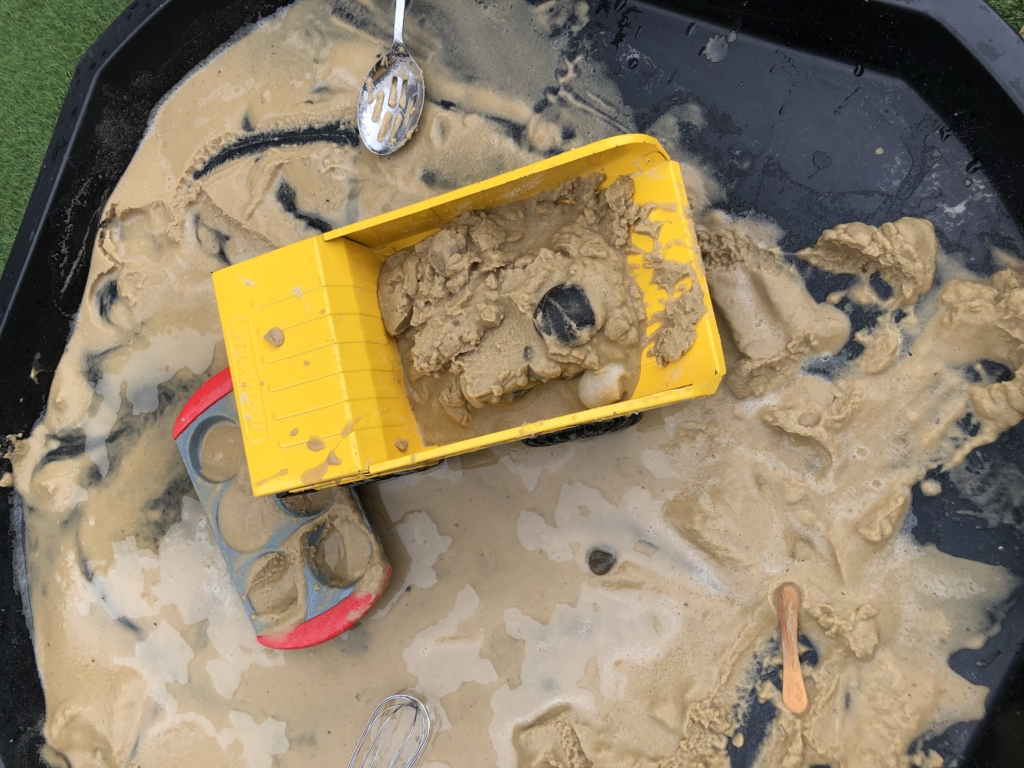 Easy Road Tuff Tray
This was actually one of Charlie's favourite set ups and is so simple! I used a chalk pen to draw the road and then added animals, blocks, a little sand and cars and trucks. Hours of fun playing and minutes to set up.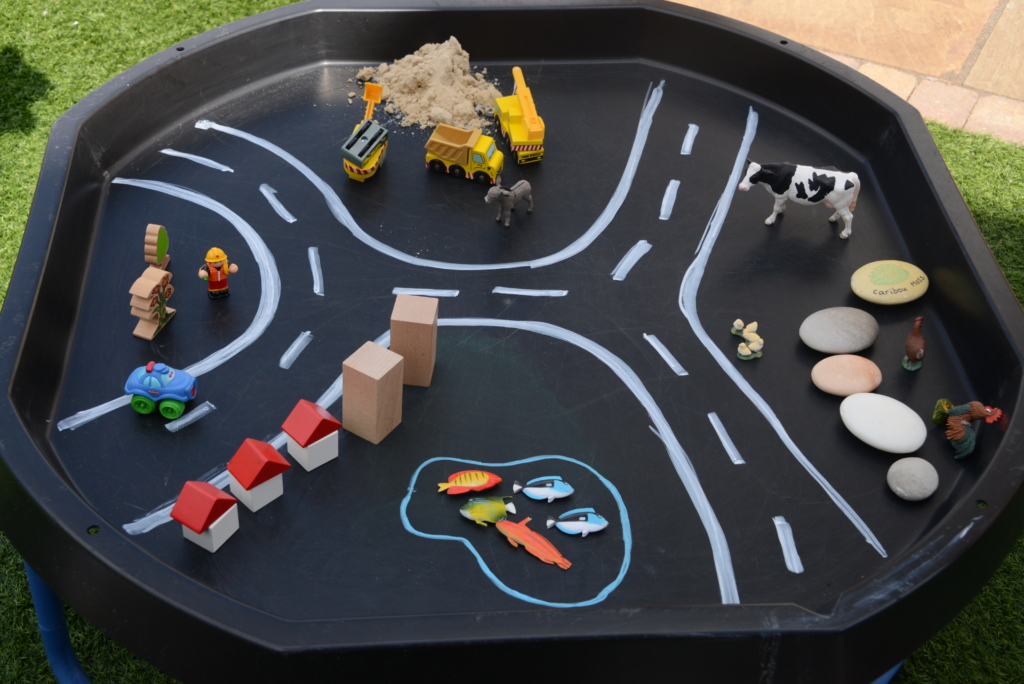 Leaf and Playdough Towers
This is a great one for slightly older children. We used straws, play dough and leaves to build towers.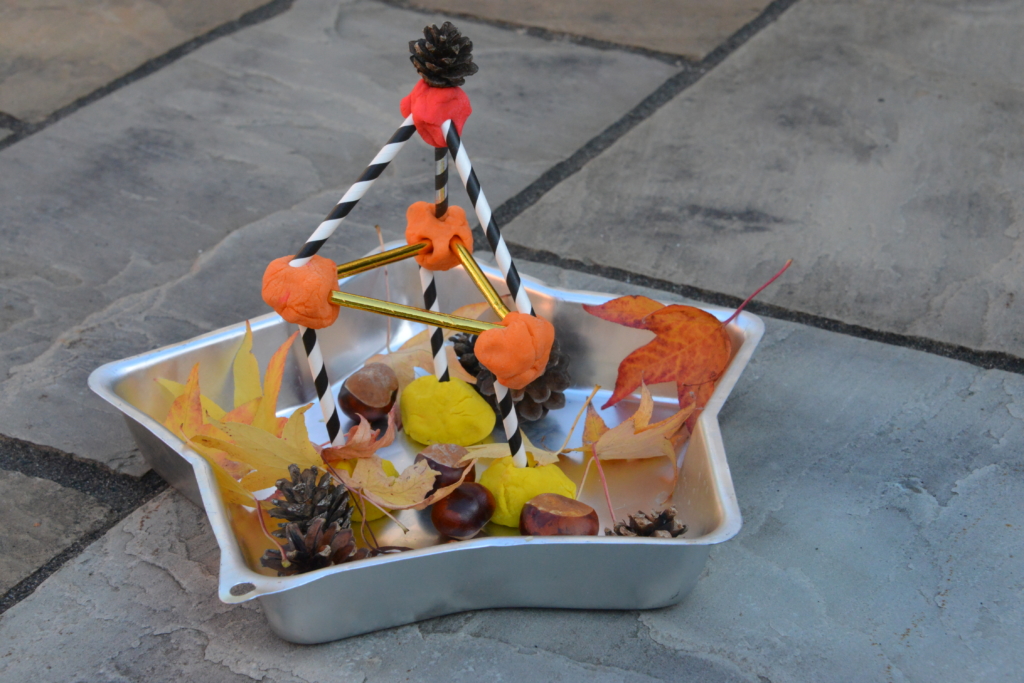 Mud or Sand Pie Kitchen
Charlie loved playing with the wet sand to make "cakes".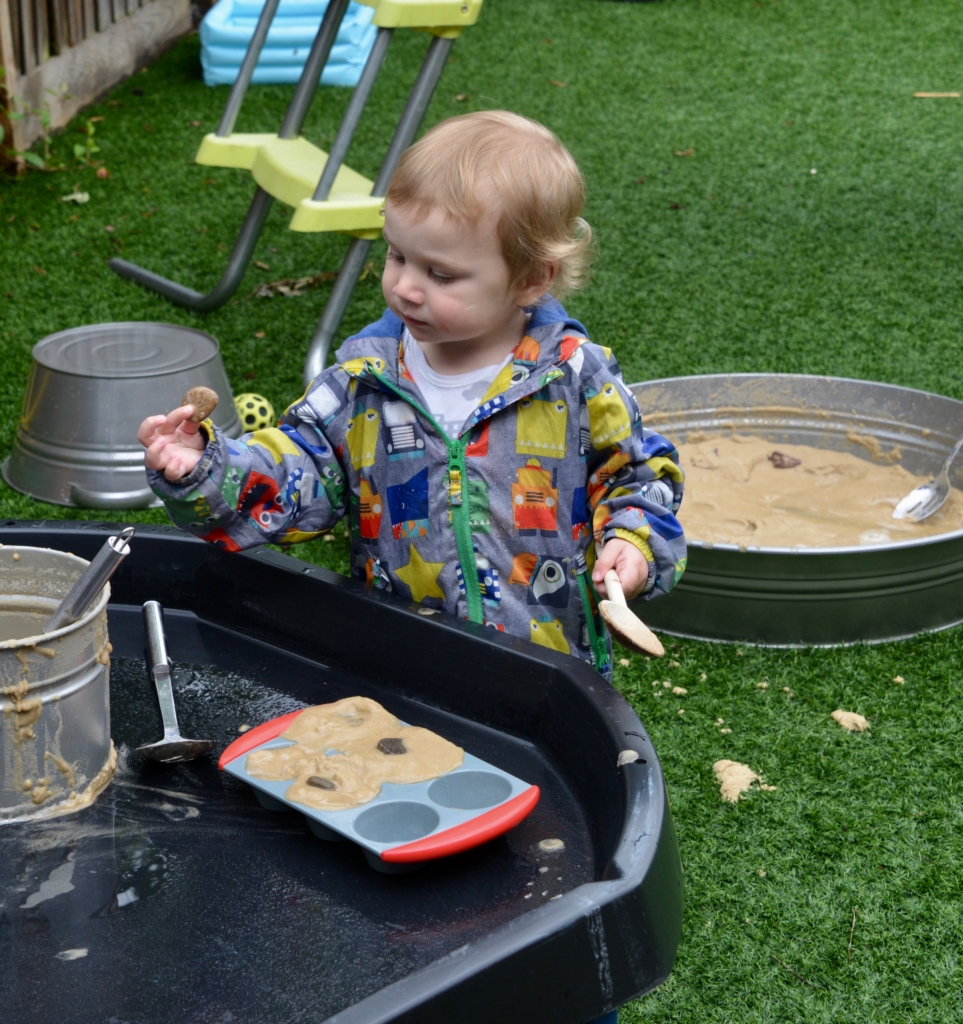 Sinking and Floating
You might need a slightly deeper play tray for this one, but we really enjoyed making and testing boats.
Older children can use a straw to blow to boats across the water. Experiment with different types of materials and adding different weights to the boats. Fruity boats are always a fun way of using up leftover fruit skin.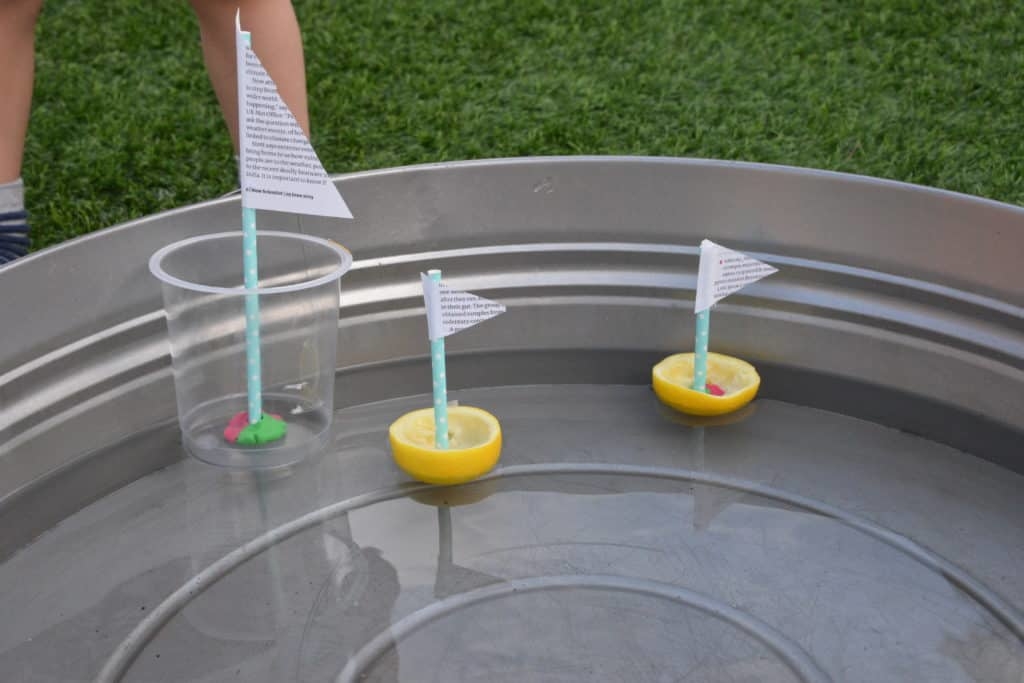 Beach Tray Play
This started off as a beach small world and then we added rubbish to demonstrate human effects on environments. It was a really fun effective way to get across how important reducing our rubbish is.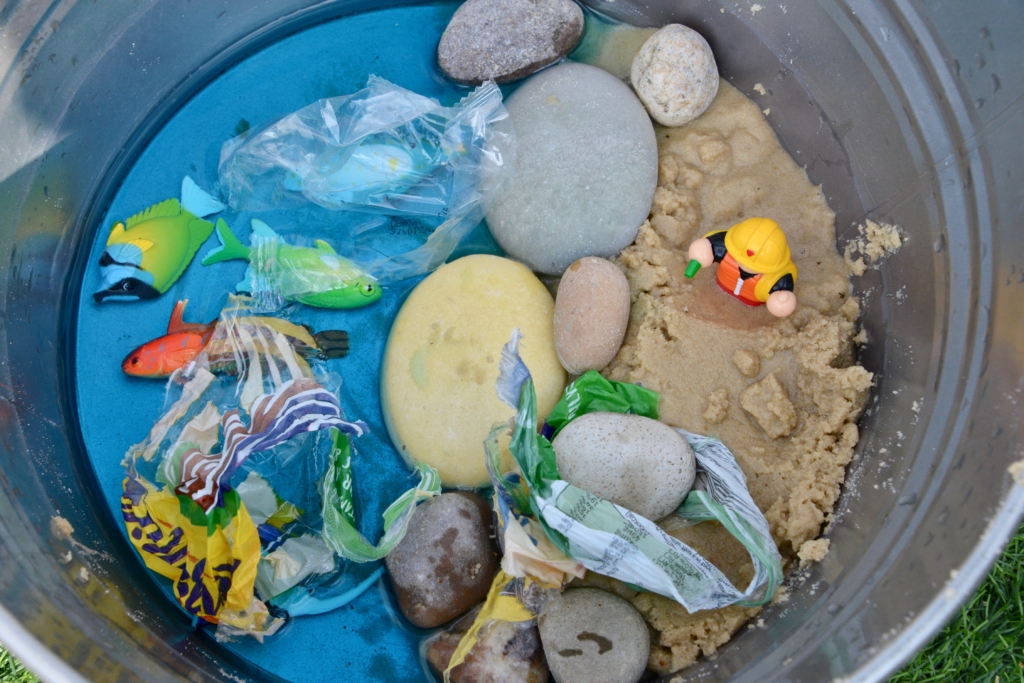 Can you think of any more ideas for us?
There are lots more fab Tuff Tray ideas over on the TTS Blog.