Just a quick one today to share some of our recent messy play activities. I am trying to do something different with Charlie each day. It's not always as involved or organised as the messy activities below though, as that could become a bit much and quite wasteful.
Today we've just been rolling cars down a long tube, which he thought was completely hilarious and definitely something I will keep bringing out.
However, our Octonauts messy play was also a big hit once he got use to the slimy feel of the spaghetti.
Octonauts Messy Play
Slimy Spaghetti
How to colour spaghetti
I cooked the spaghetti in water and a little food colouring, drained it and left to cool before adding a little vegetable oil to give it a slimy feel.
Over the course of a few days we used the set up with tweezers, spoons and various other toddler friendly tools.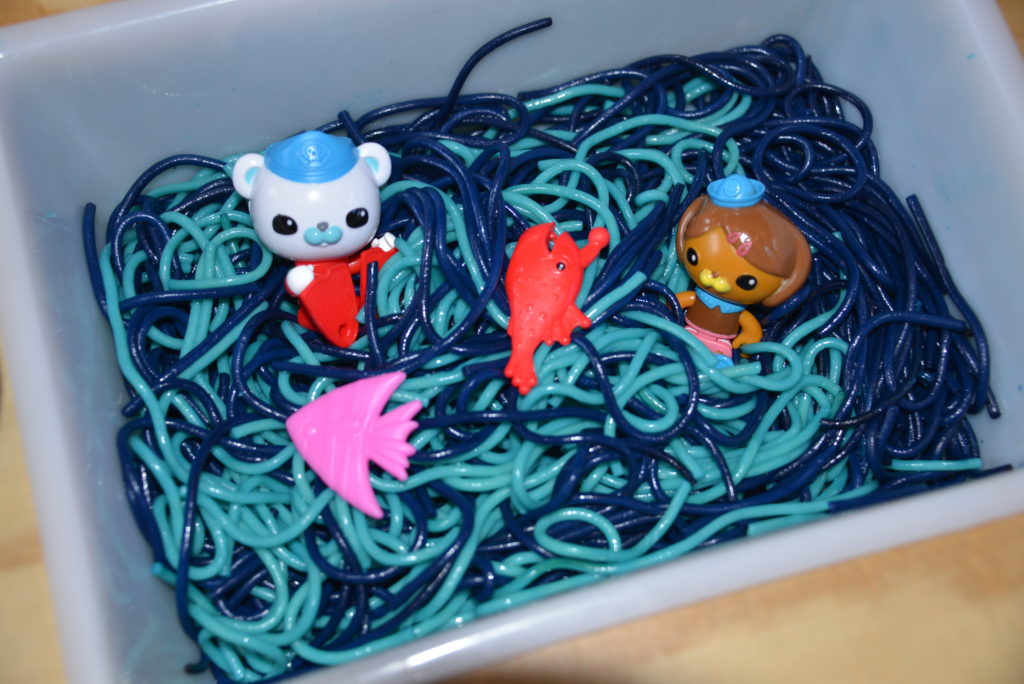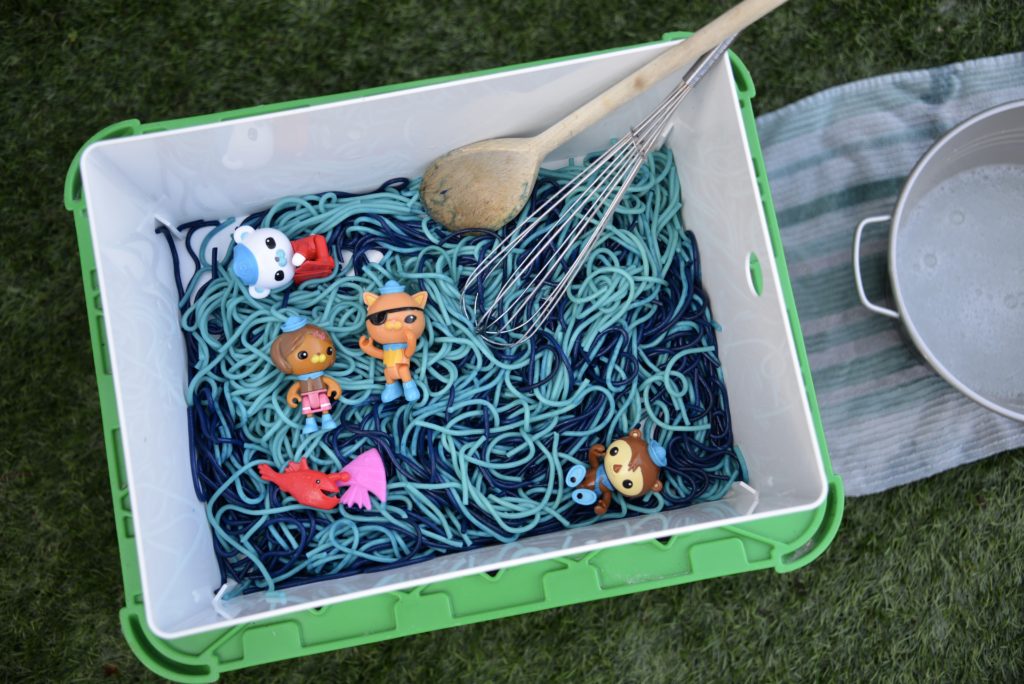 Octonauts Icy Rescue
Ice excavations are super simple to set up and can keep kids busy for a long time.
I usually freeze a small character inside the ice and then set up outside with warm water and pipettes.
You could go large with this and freeze a huge block of ice, especially in summer or just small cubes work well too.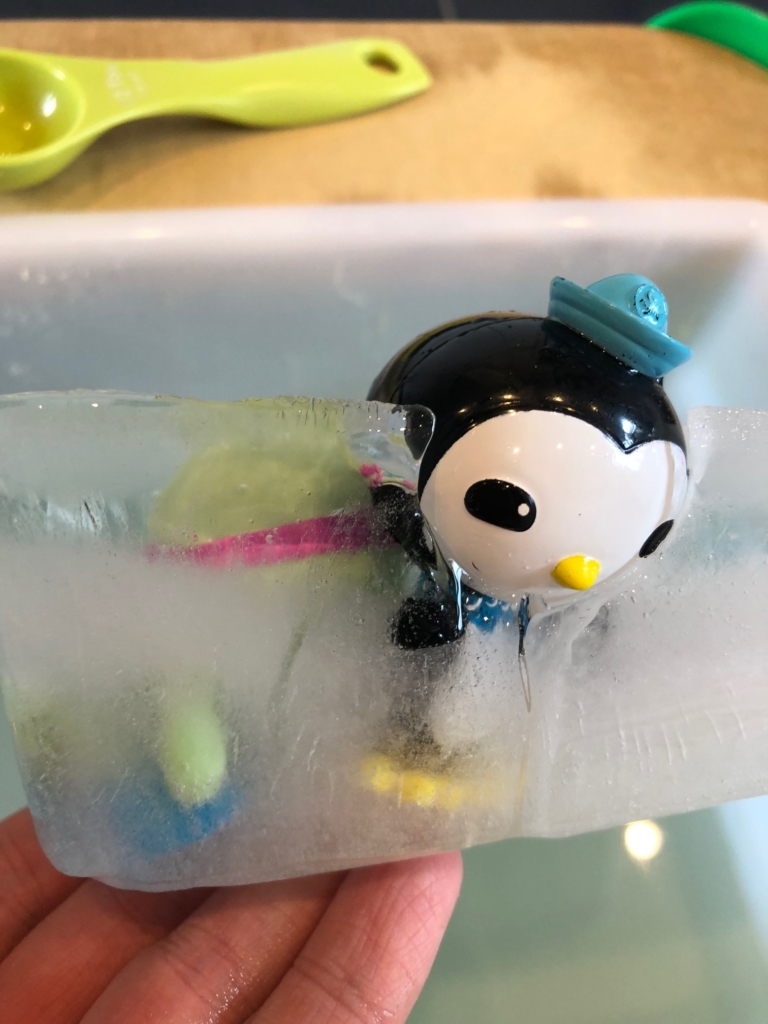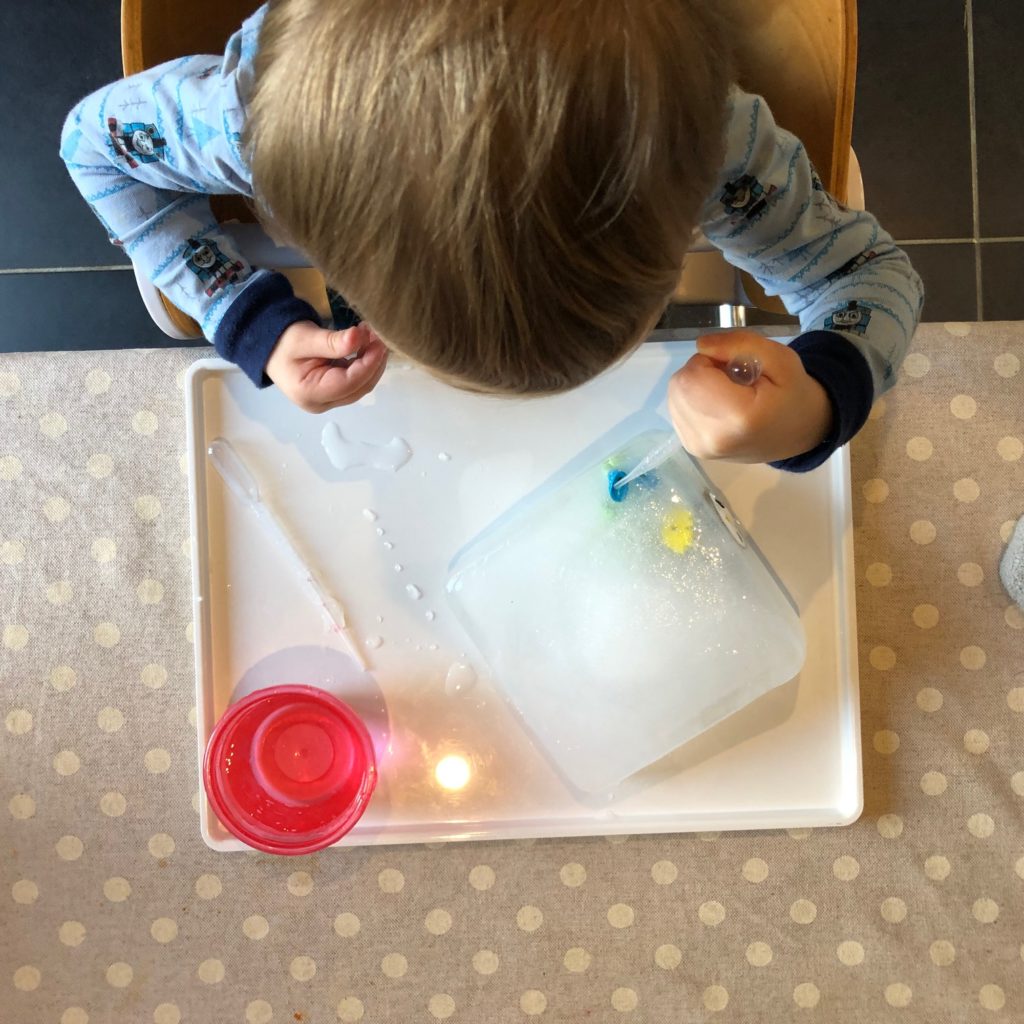 Another of ice activity we enjoy is ice painting. You just freeze a sheet of ice, let it melt a little and then paint over the top. The best thing about ice painting is that you can paint, wipe the ice clean and then paint again!
If you enjoyed these activities there are lots more brilliant preschool science experiments over on Science Sparks.