Z is very excited about the Olympics, and I'm quite looking forward to him being introduced to some new sports. I spotted some biscuit medals in Waitrose last week and thought the kids would LOVE them, so we made our own.
I used this recipe to make the dough and a cup to make a medal shape.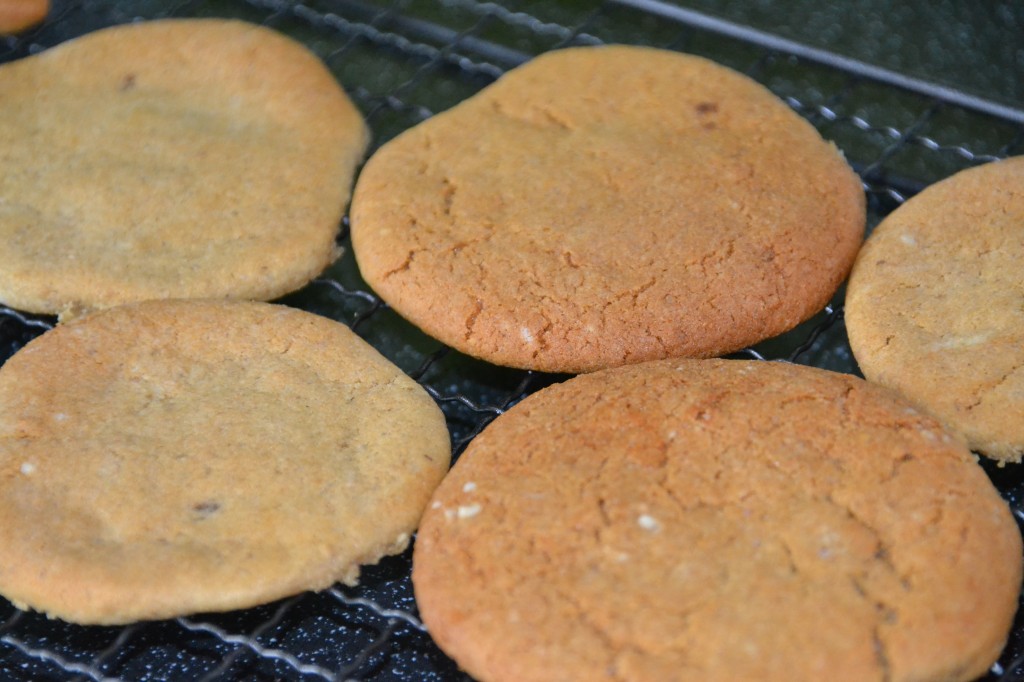 We then rolled out some ready made icing and cut out a slightly smaller circle than the biscuit, stuck it on top and used an icing pen to write a number.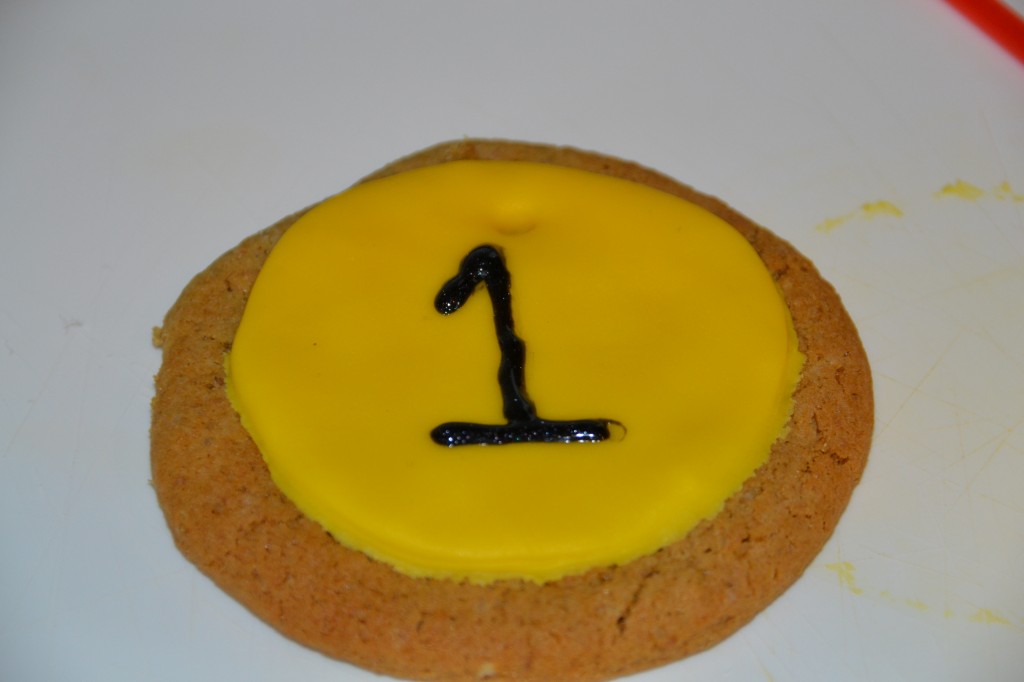 I then threaded some ribbon through a hole in the biscuit.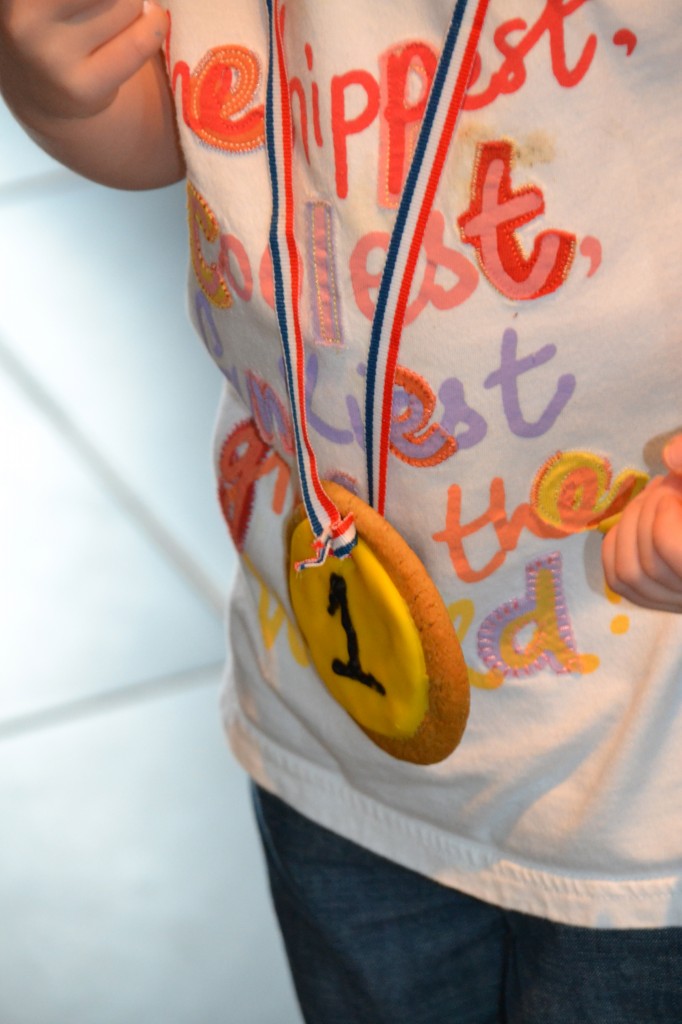 What do you think?