When my third child was born, everyone said my middle child was born to be a middle, she was loud, confident and precocious, the kind of child who instantly looks comfortable wherever they are. Despite these reassurances I felt a huge sense of responsibility towards her, determind that she wouldn't ever feel like the stereotypical middle child.  As it turns out, it's harder than you'd think to give the same amount of time to three children. For example, Z, my eldest had me all to himself for 18 months, and my littlest has had me to herself during school hours for a whole year, S has always had to share. When Z started school there was only him we had to read with, we could focus all our school energy and time on just one child. For two years, we had just one school child to focus on, only one to teach to read.
When S started school, of course we read everyday, we practised letters, we did our best, but reading with two every night is not as easy as one, we found ourselves rushing, spending less time reading slowly to make sure she understood. Part of it is a personality difference, Z was always keen to learn, easy to teach. S is bright, I am in no doubt about that, but she is not as enthusiastic as her big brother and often can't be bothered. H started school last week, and again without realising we've found ourselves spending more time on her as she now needs the most help.
Then it's the smaller things, every year the Dads get to spend a day in school with their children. Little S will never get a day with her Dad there just with her, as she will always have a sibling in her school at the same time.
There are of course many benefits to being a Middle child. She can follow in her brother's footsteps, he is the one who has to be brave first, the one who has to start new schools for the first time when neither he nor I have a clue what's going on. By the time she gets there we all know how things work, we know it's ok, fun even, and that there's nothing to be worried about.  Yet I still think I could be doing a better job, that I should be making up for the one on one time she hasn't had.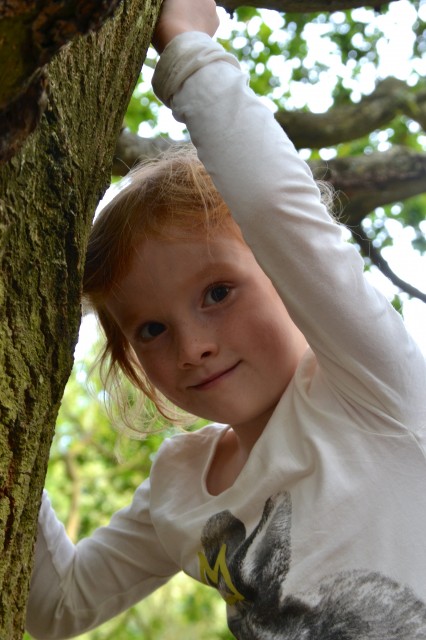 So what can we do? My husband and I are ALWAYS saying we need more one on one time with the kids, but when it comes down to it we're reluctant to split up on the weekends after  busy week, instead preferring to get out as a family, but perhaps that's the wrong approach.
Do you have a middle child? How do you split your time?