Our playroom is probably the most well used room in the house. The walls have been bashed with toy hammers, crashed into with cars and trucks and 'decorated' with felt pen and stickers. It was such a mess that I'd pretty much given up trying to keep it tidy. We were desperate for more playroom storage.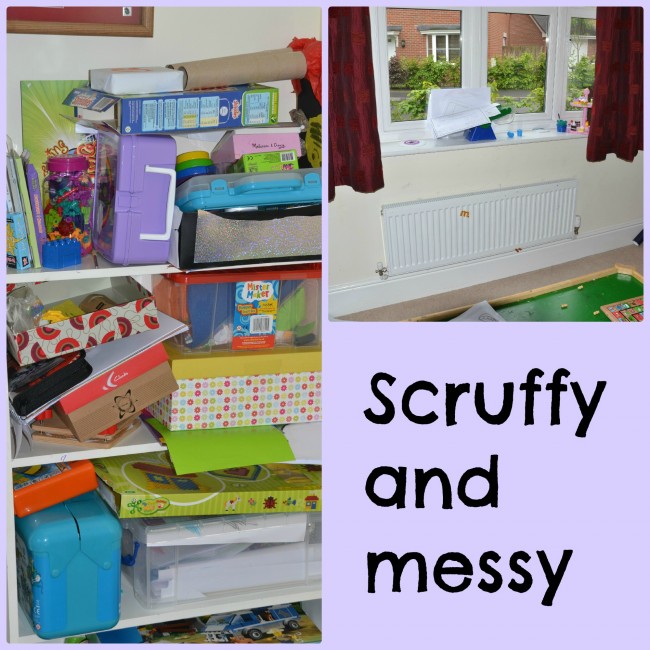 It was the first room I thought of when MoneySuperMarket asked if I'd like £50 to makeover a room, as part of their #RoomForImprovement

We bought
Dulux Once Paint and rollers £25
Pegs £12
Storage boxes – £10
Total – £47
First we removed the blinds from the window as we never used them and they looked scruffy, then we took down all the kids artwork which they'd helpfully blu-tacked to the walls and put it into a keepsake box for them.
We then painted the walls, minimising as much as possible what pictures we put back up.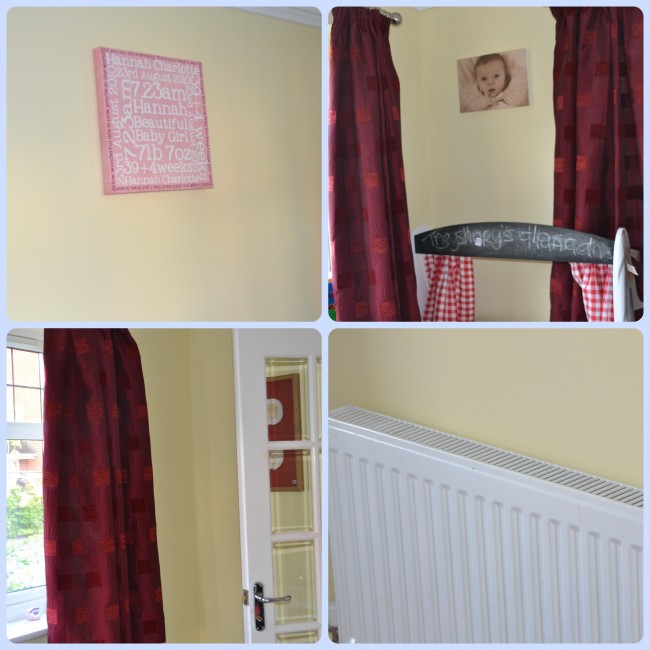 Then I completely re-organised the craft storage with the new boxes and put up some pegs in the corner for fancy dress clothes. I'm hoping to get a funky toy box for this corner to store the role play toys.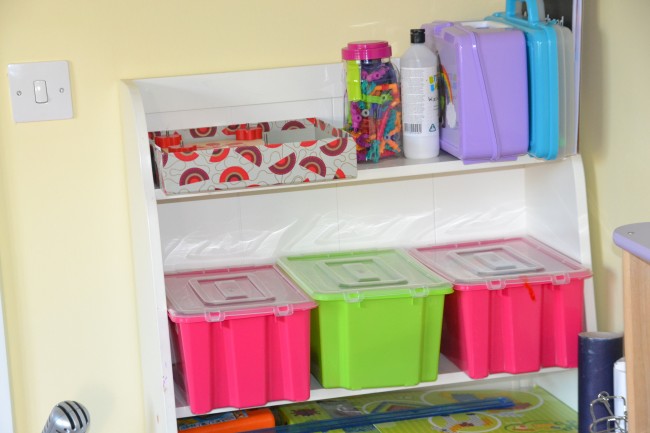 What do you think? I'm so pleased, it feels like the room has been completely revamped and for very little cost.