We've been stuck in a bit of a food rut lately, the weeks have been flying by at such a pace we've not had time to sit down and look for new inspiration.
OXO came to our rescue by sending their new Shake & Flavour range to try. OXO Shake and Flavour is an easy to use shaker pack filled with seasoning granules you can sprinkle on food before or during cooking or even as a finishing touch before serving.  I've been using Shake and Flavour to add extra sparkle to our meals for the last week and the kids ( and grown-ups ) have loved it.
OXO sent a recipe for garlic and herb potato wedges, made with the Garlic and Herb Shake and Flavour and a little semolina. They were honestly the best wedges I have ever tasted.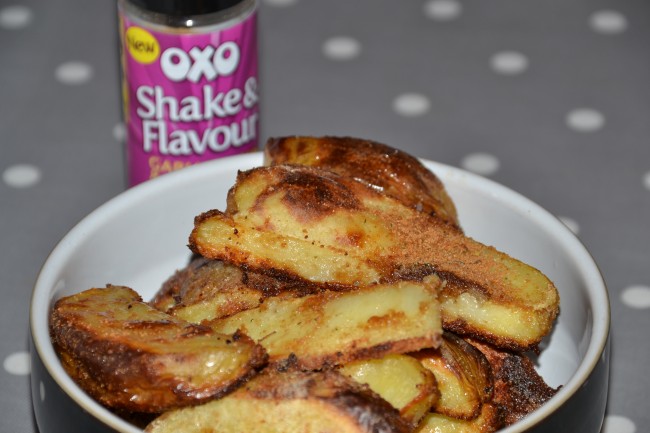 We slow cooked a whole chicken with OXO Roast Chicken Flavour Shaker, some lime juice and chilli flakes, it took me less and 10 minutes to set up, fed the whole family and tasted amazing.
So impressed was everyone with the chicken that we used the Chinese Style Flavour Shaker on a lamb joint the next day mixed with a little honey, soy sauce and ketchup, the result was beautifully flavoured and again so quick and easy.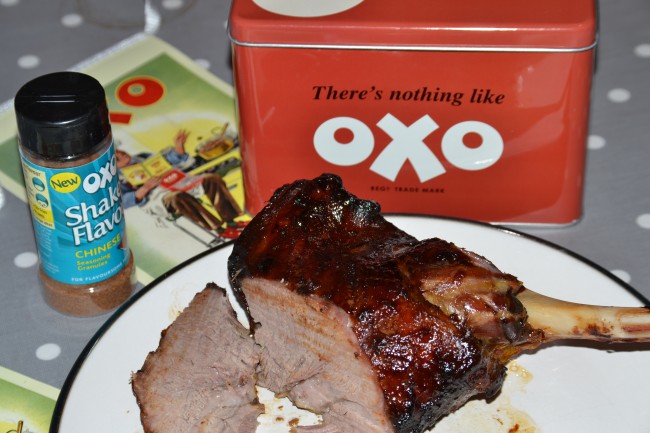 Honey Roasted Slow Cooked Lamb
Ingredients
1 tablespoon honey
Dash of soy sauce
Teaspoon of Chinese Shake and Flavour
Tablespoon ketchup
Method
Mix the glaze together and spread a generous amount over the lamb joint.
Place whole in a slow cooker with a tiny bit of water underneath.
Leave to cook for 6 hours on medium heat.
Add more glaze every so often.
Serve with yummy potato wedges.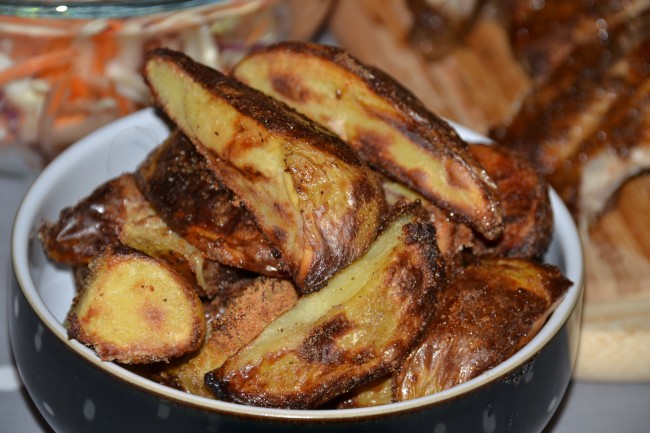 OXO Shake and Flavour are a great, simple way to add extra spice to family mealtimes. I love that you can adjust the flavouring to suit the needs of different family members and enjoy different tastes easily every day of the week.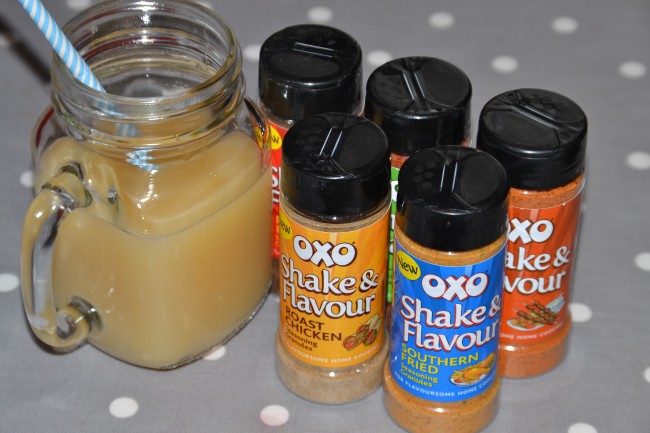 This post is part of a BritMums project with OXO Shake & Flavour. Shake & Flavour seasoning granules can be sprinkled into food during cooking or before serving. Find out more about the Shake & Flavour varieties 
Products are MSG free
Flavour Variants: Chicken, Beef, Garlic and Herb, Tikka, Chinese Style, Southern Fried (available in all supermarkets) and Italian (ASDA only)