Paw Patrol is a new TV show for me as it wasn't around when my big three children were small. Charlie and I stumbled across it a few months ago and he just LOVES it. When we walk to school he says he's running like Ryder and has Ryder shoes! It's beyond cute. We also have to play Paw Patrol for hours when inside, which basically means we pretend to get stuck somewhere and he comes to rescue us in his little car.
For the second year running, the very much-loved pups are celebrating 'real-life' little heroes in the PAW Patrol Little Heroes Paw Awards 2019.
PAW Patrol Little Heroes Paw Awards 2019
If you know or have a little hero in your life who is between the ages of 3-10 years and you would like to nominate them, you can enter the Awards by visiting www.PAWAwards.co.uk and sharing why the little one deserves to be one of the PAW Patrol Little Heroes of 2019.
Each pup has a special award ranging from strength, to loyalty and kindness. These include the Rubble Award for strength, the Skye Award for courage, the Rocky Award for making a difference and the Everest Award for kindness and leadership.
The 8 finalists get to spend the an amazing and very special VIP weekend in London to attend the awards ceremony where winners will receive an award keepsake plus a bundle of the latest PAW Patrol toys including the Mighty Pups characters as well as a special visit to Hamley's and spending money.
We were sent a couple of the new Paw Patrol toys to try out, Charlie was SO excited to open the parcel, it's been really lovely to see him find new characters to enjoy and role play as.
Marshall's Ride 'n' Rescue Playset
This is a 2 in 1 playset which can be unfolded to reveal a mission adventure. The house is on fire, Chickaletta is stuck and Teddy behind the fire. The idea is children launch the water cannons to put out the fire and allow Marshall to rescue Chickaletta from the roof. It all folds up neatly into a fire engine making it great for taking out and about.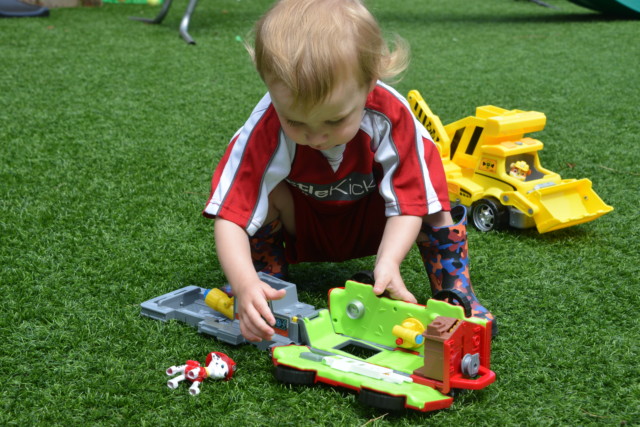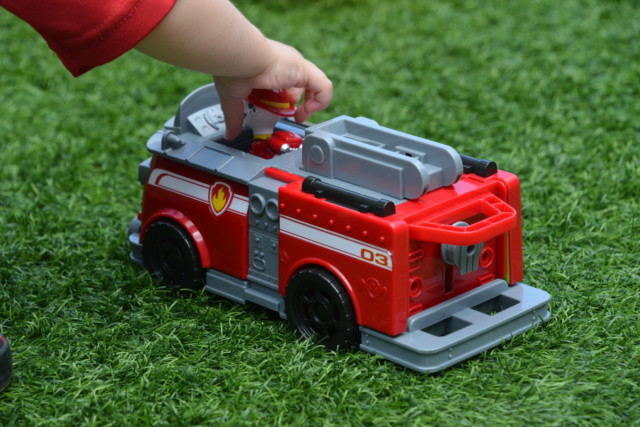 Ultimate Rescue Construction Truck
The best thing about this Paw Patrol truck is that there's room for all the pups, plus a wrecking ball and a little truck and Rubble Character, We've used ours indoors, and outdoors in sand. Charlie loves it.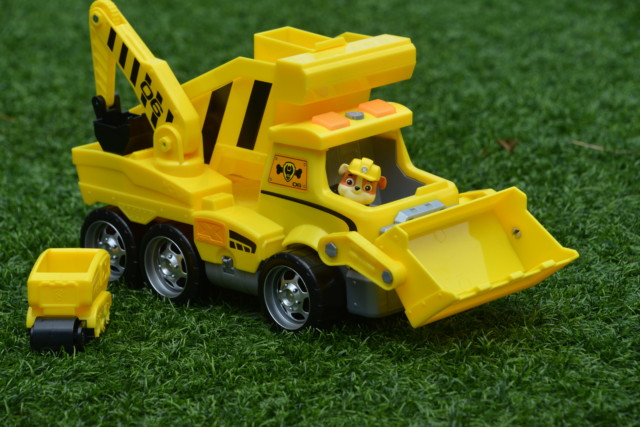 We were sent the toys above to review and write about the Paw Patrol Awards.