Charlie adores Peppa Pig and posting things into other things, so I was pretty sure the Peppa Pig Count With Me Interactive Money Box would be a big hit even before it arrived.
Sure enough Charlie shouted "Peppa" as soon as he saw it and ran over to the box. He's only 18 months old so this made me laugh a lot. The money box doesn't come with batteries, but luckily we had some in the house.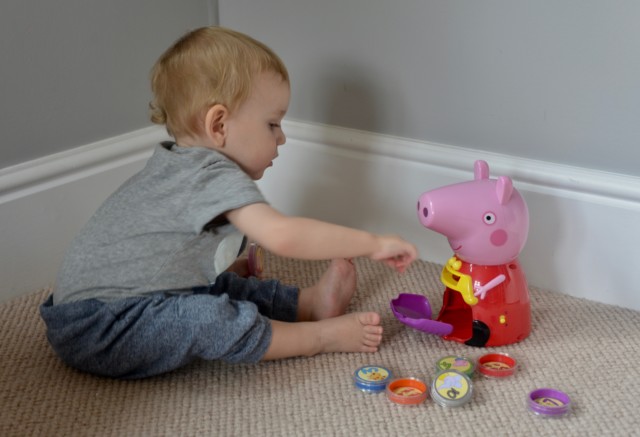 What's in the box
Inside the box there is a money box Peppa and 10 large plastic coins with numbers and pictures on.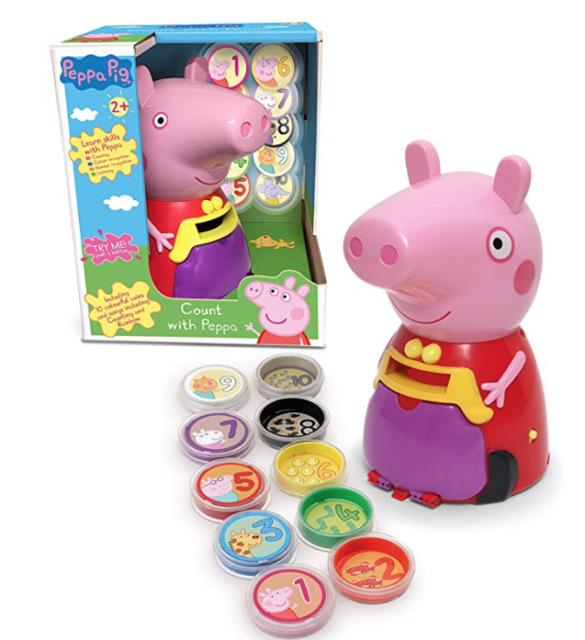 The coins are a lovely size for little ones to hold. Charlie struggles to post them into Peppa's purse but he is at the bottom of the recommended age and it doesn't stop him trying. He can easily open the purse to remove the coins though, which he does over and over again. He's also started to identify the characters on the coins and says "dog" for Danny, makes a roaring noise for the dinosaur coin, "chicken' for the coin with birds and "car" for the one with cars. It's already helping him with his speech which is great.
There are lots of great educational aspects to the toy. Peppa sometimes ask for a certain coin, either by number or colour, which will be great for when Charlie can recognise numbers and colours. Peppa also sings several songs which has kept us entertained.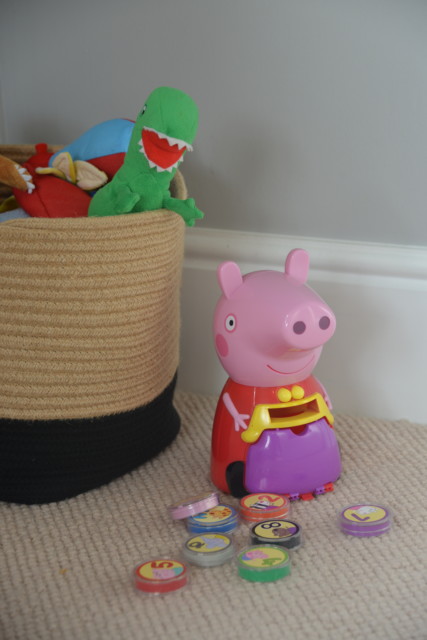 Our thoughts
My first thought was that the quality didn't seem amazing and it doesn't look like an almost £20 toy, but there is a lot of functionality which makes up for how Peppa looks.
We love that she recognises the coins and responds according to which one is put in, I also like that you can choose from 2 volume settings and whether Peppa asks about numbers or colours.
Charlie will definitely get a lot of use from Peppa over the next few years.
Win a Peppa Pig Count With Me Interactive Money Box
We were sent the Peppa Pig Count With Me Interactive Money Box for the purpose of this review