We've been big Playmobil fans for a long time now, one of our most played with toys is the Playmobil school which even my 11 year still enjoys setting up. I'm looking forward to even more Playmobil adventures as Charlie grows up too! The kids have gone a bit dino crazy during lockdown so I knew they would enjoy these Playmobil dinosaur sets exclusive to Argos.
PlayMobil Dinos Hidden Temple with T-Rex
The Hidden Temple set is available for £50.00 which seems reasonable as it's a big box with lots of cool features including a UV torch, a movable winch, falling grille, and a light up laser cannon.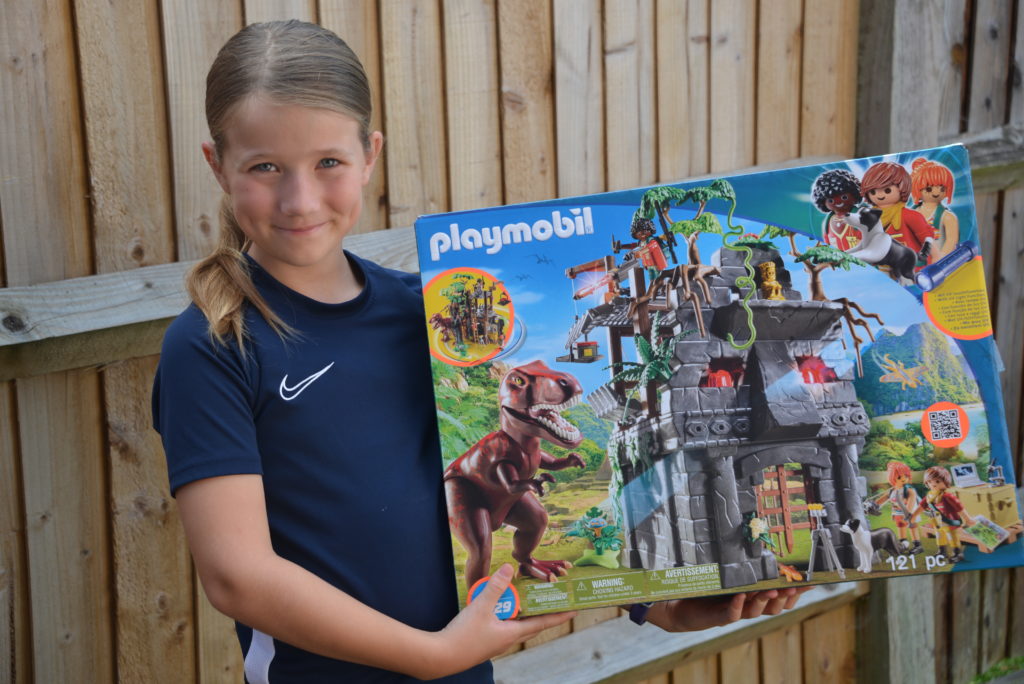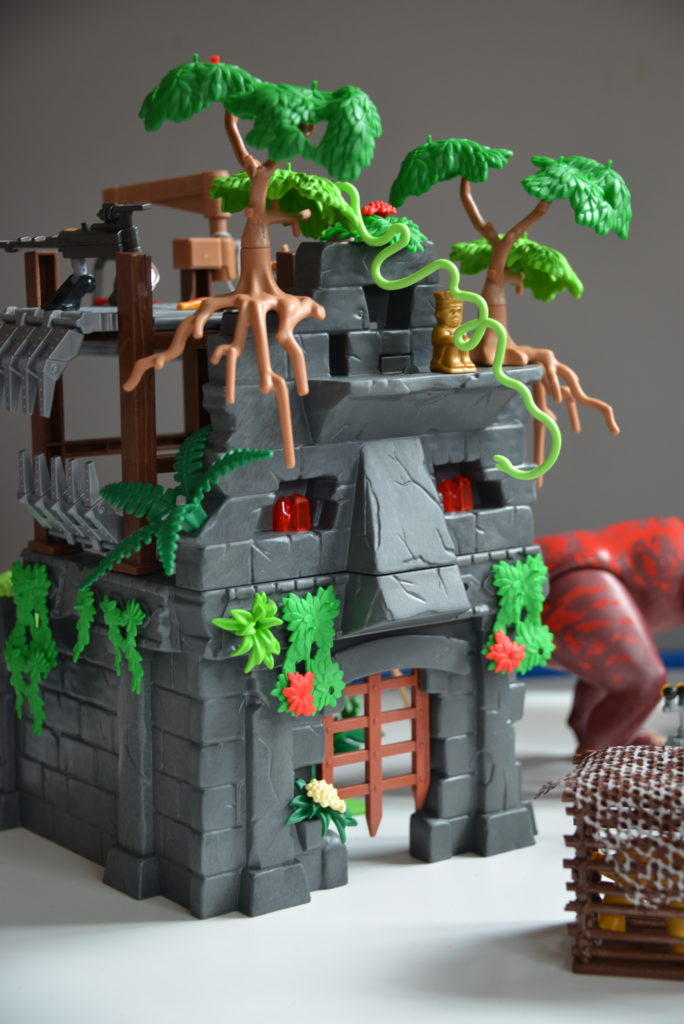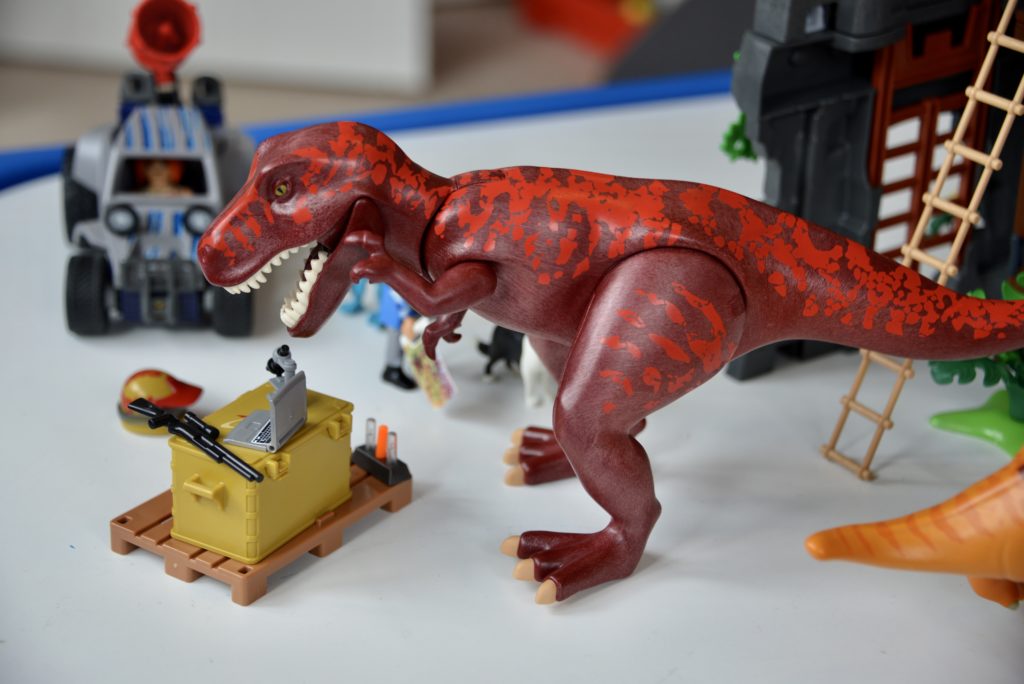 The set features a large T-Rex with movable arms and head as well as a team of Playmobil explorers.
It took me about 30 minutes to build the set, and the kids were thrilled to discover lots of accessories including a laptop, microscope and other bits. We've spent many happy hours setting up and playing with all three sets in different ways.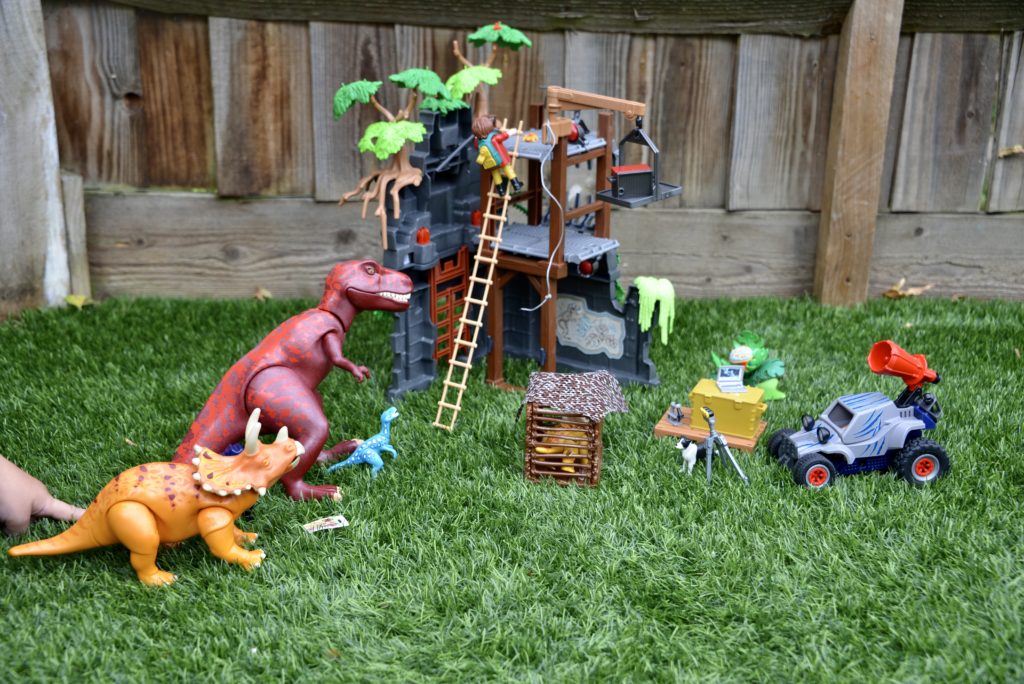 Enemy Quad with Triceratops
The Enemy Quad set is really cute and includes a baby and adult Triceratops, net gun and cage with a trap door.
The quad car is great fun and has a functioning net gun, a removable roof and spring off-load tyres.
Again, this was easy to build and not too fiddly. The net gun works really well too.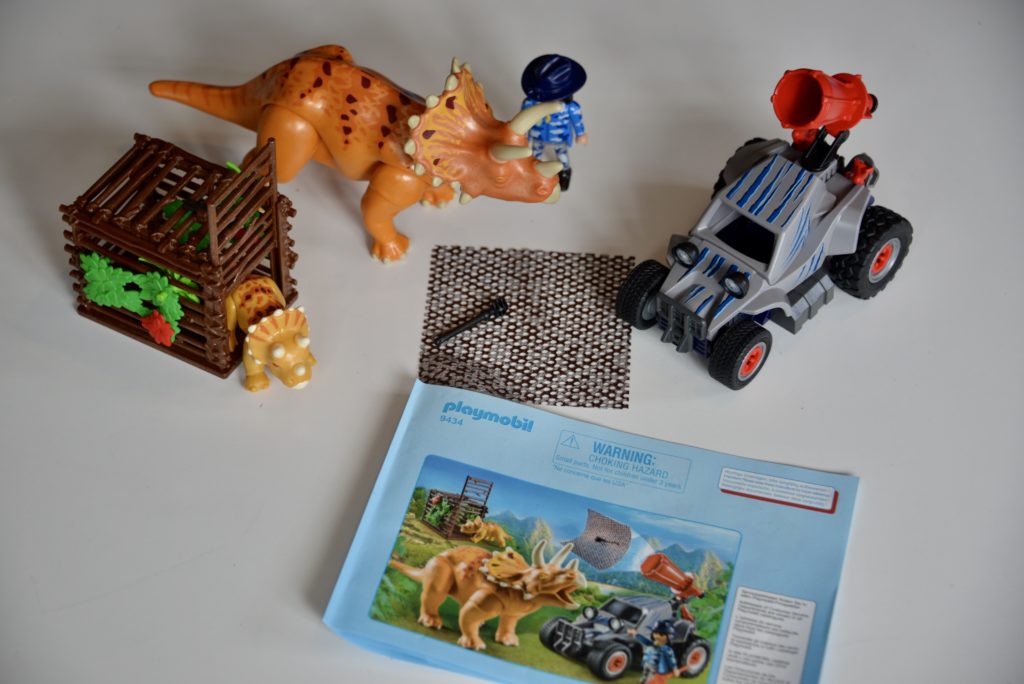 Motorcross with Raptor
The Motorcross with Raptor set retails for £9 and includes a figure with backpack, small raptor and motorcycle.
The little Raptor is a great addition to the other dinosaurs and the little details on all three sets are fantastic.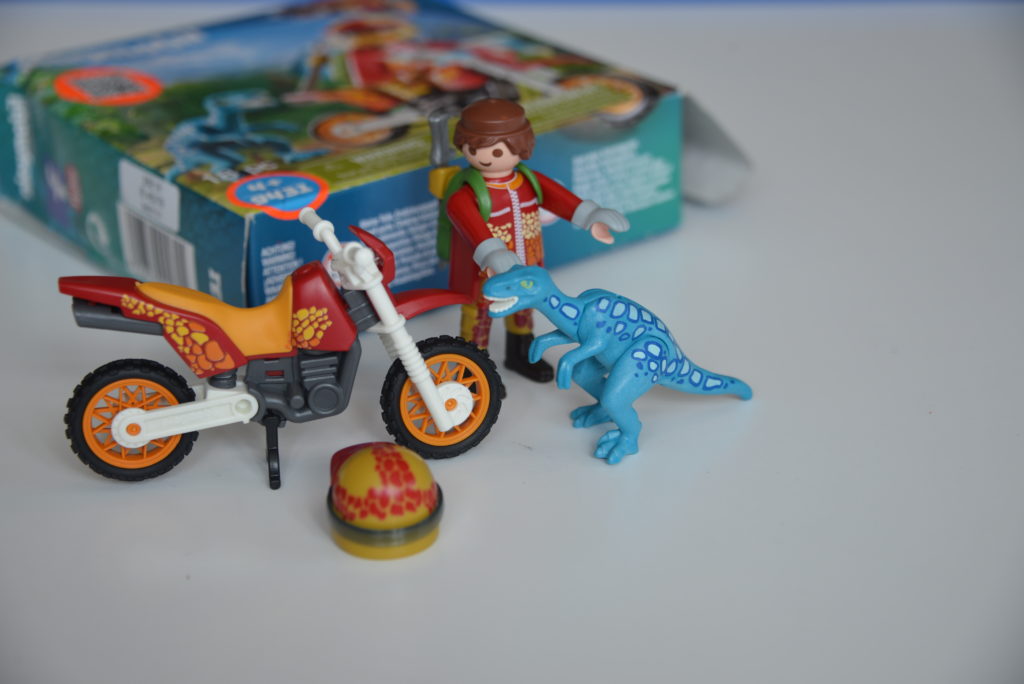 The three sets go together brilliantly and it's been lovely hearing the kids making up stories and chatting as they play.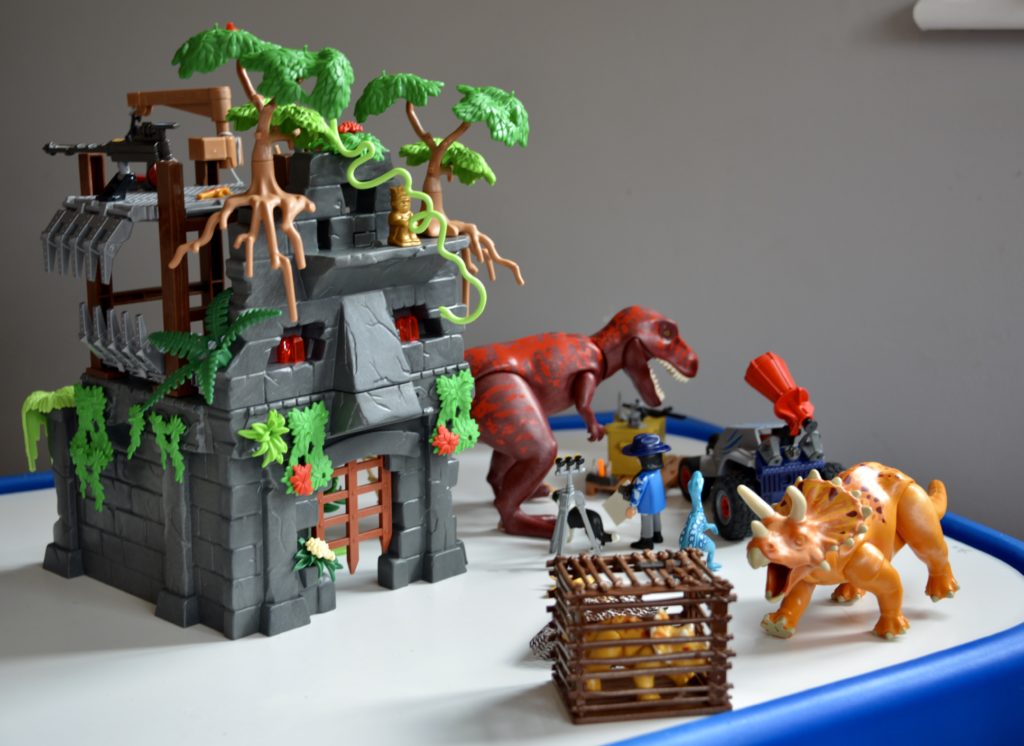 Huge thanks to Playmobil for these lovely sets, I know we'll be playing with them for years!