We quite often take our Playmobil outside when the weather warms up and it's even more fun when the set involves water! This super cute Playmobil Water Park is perfect for outdoor play.
The little details are great with everything from fish decorations to a bouncy springboard and an anglerfish themed water slide.
The head of the anglerfish at the top of the slide moves up and down and has a glow in the dark light on the top.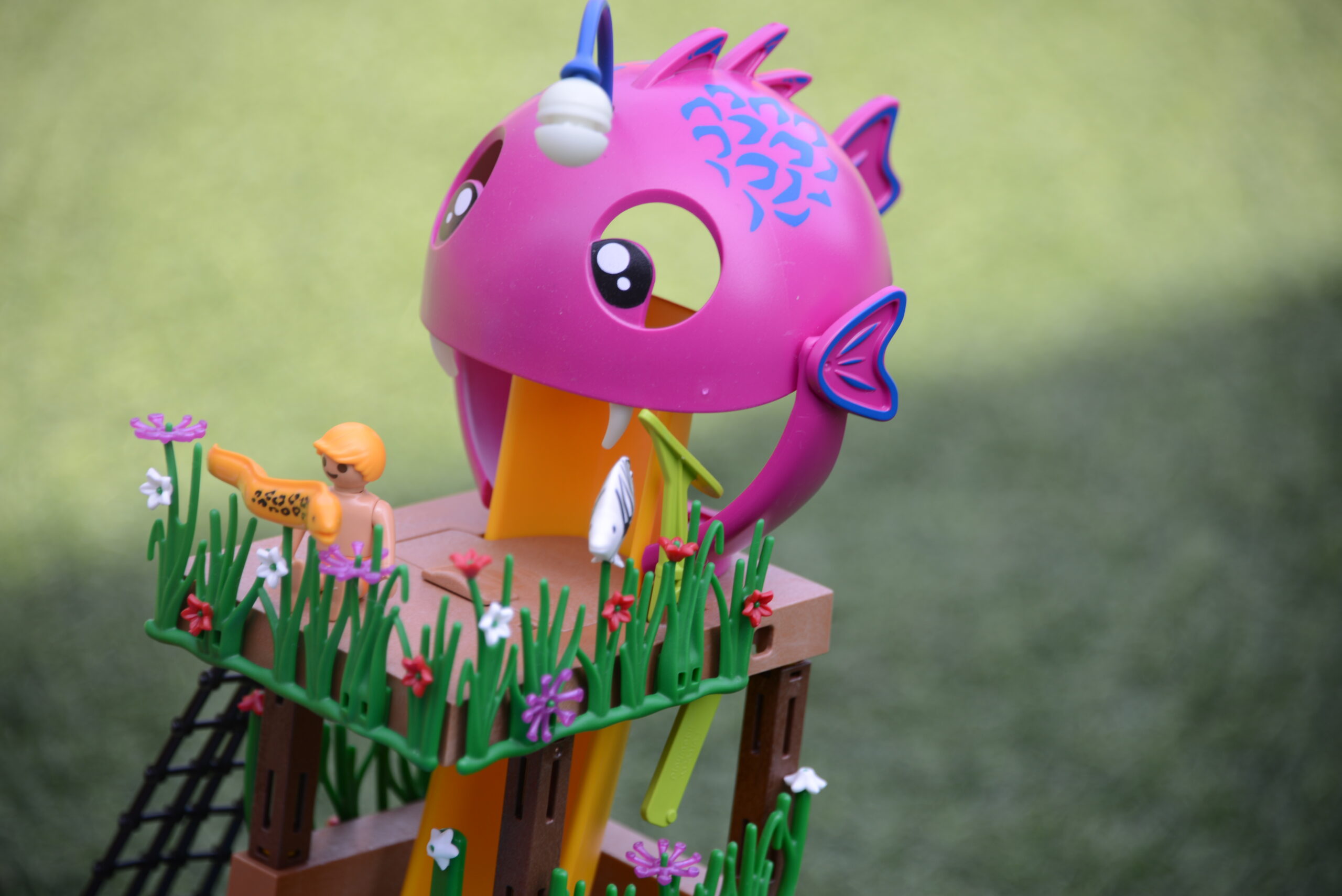 We loved that the diving board actually works. If you place a figure onto the board with its feet in the feet holes and push down on the opposite end the figure jumps into the air and lands in the pool.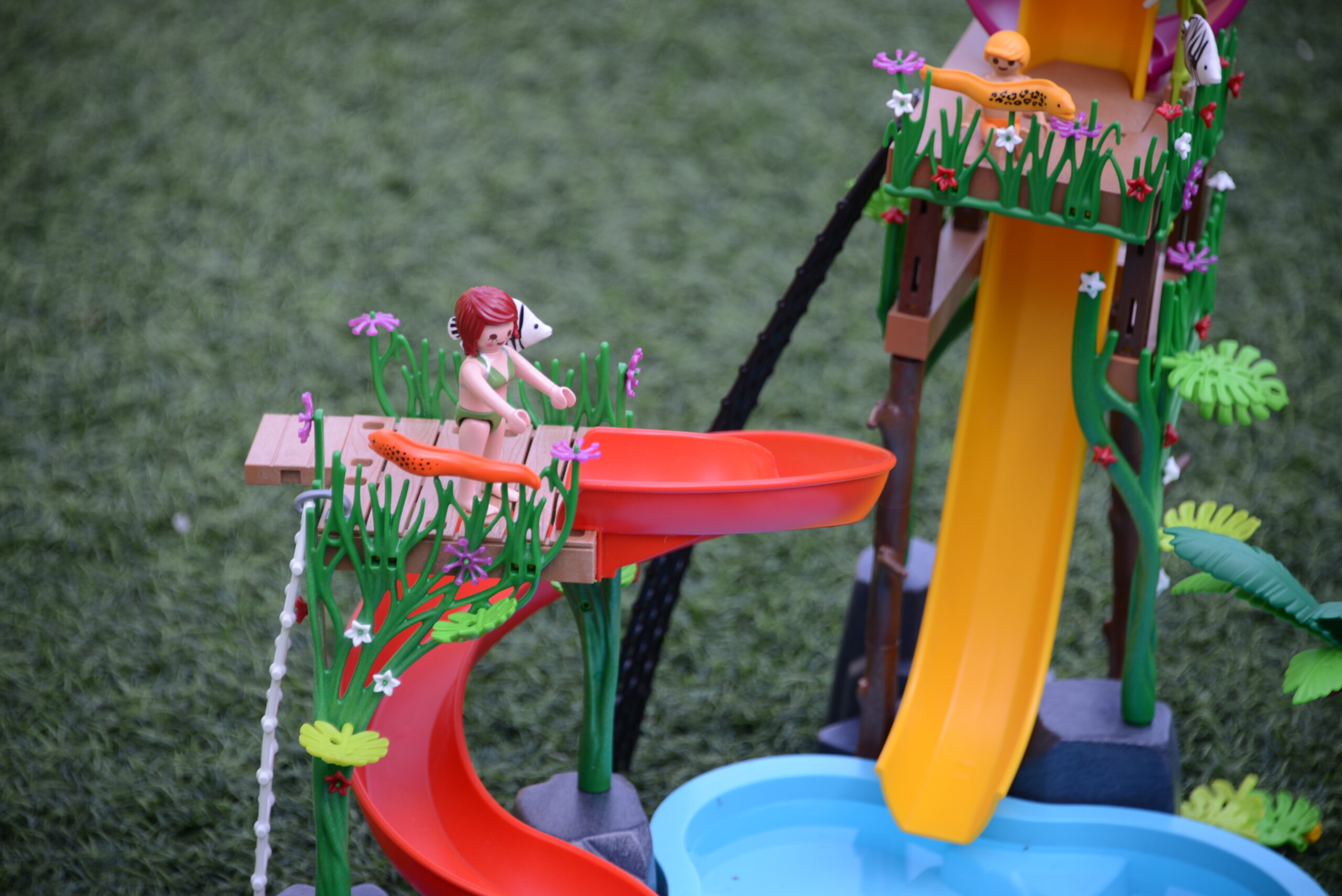 The set come with two figures, an adult and child wearing swim suits. There's a release mechanism on the yellow slide so if you stand a figure on top of the slide and press it the trapdoor opens and the figure drops down the slide! This feature kept my 5 year old happy for ages, especially when we filled the set with water.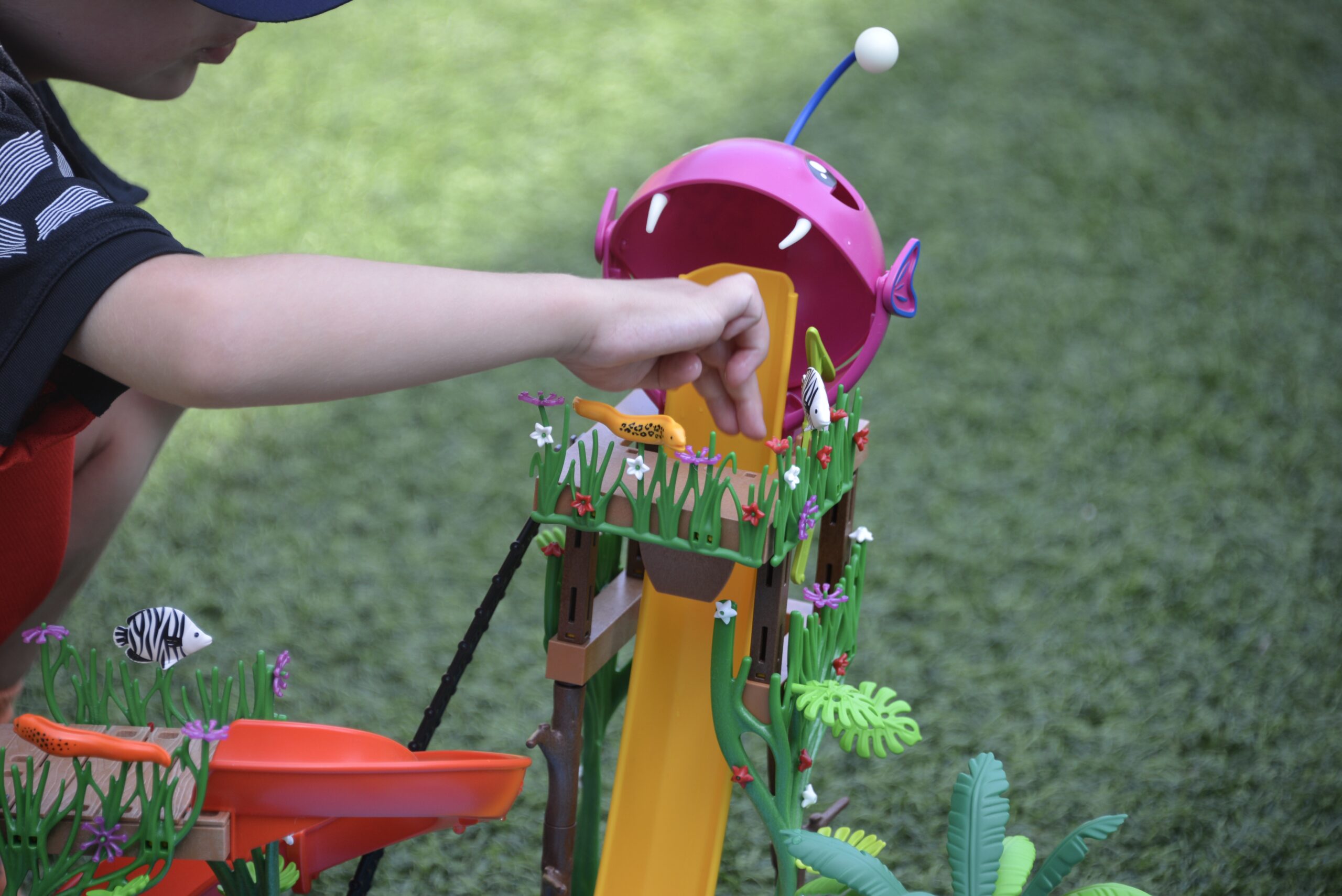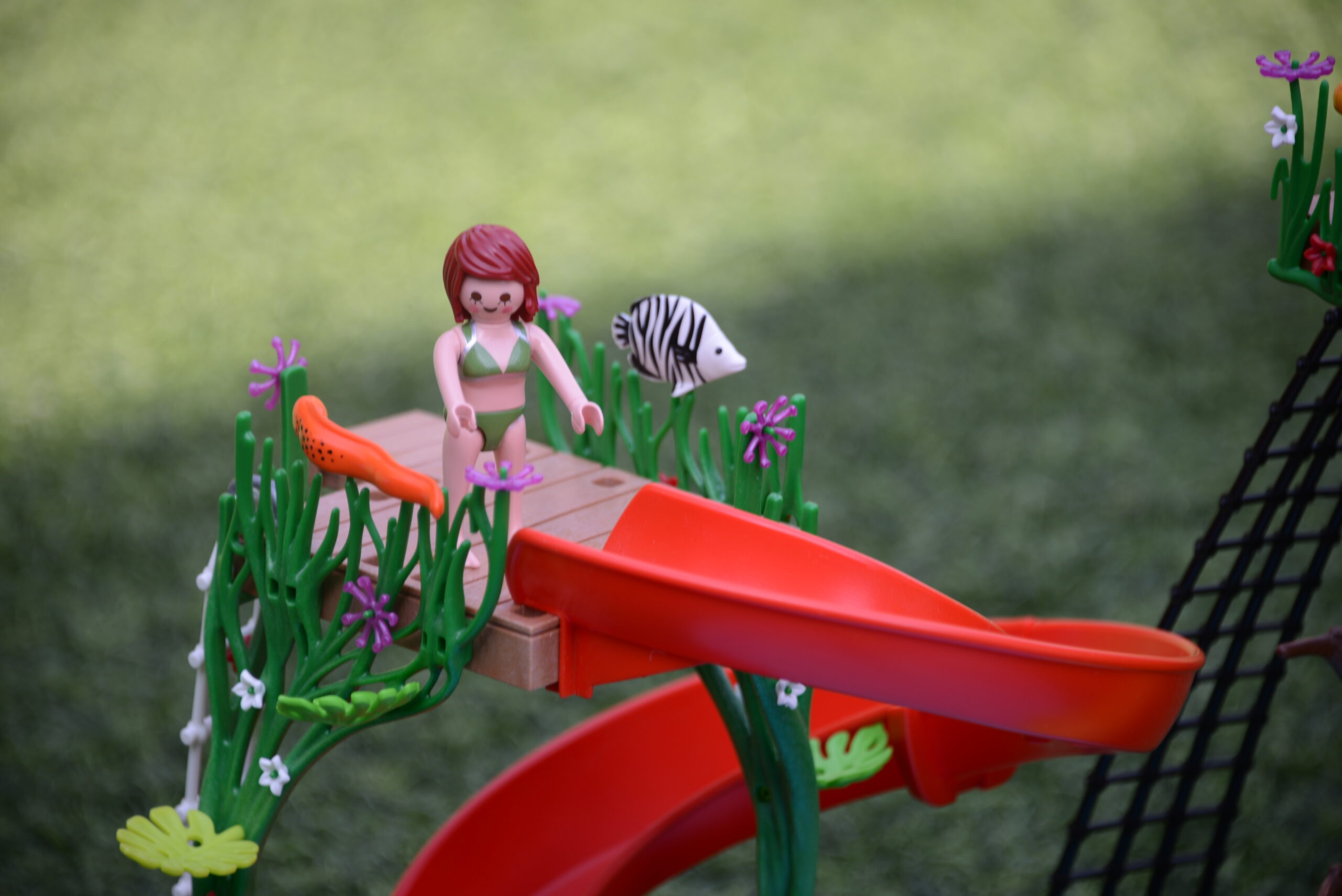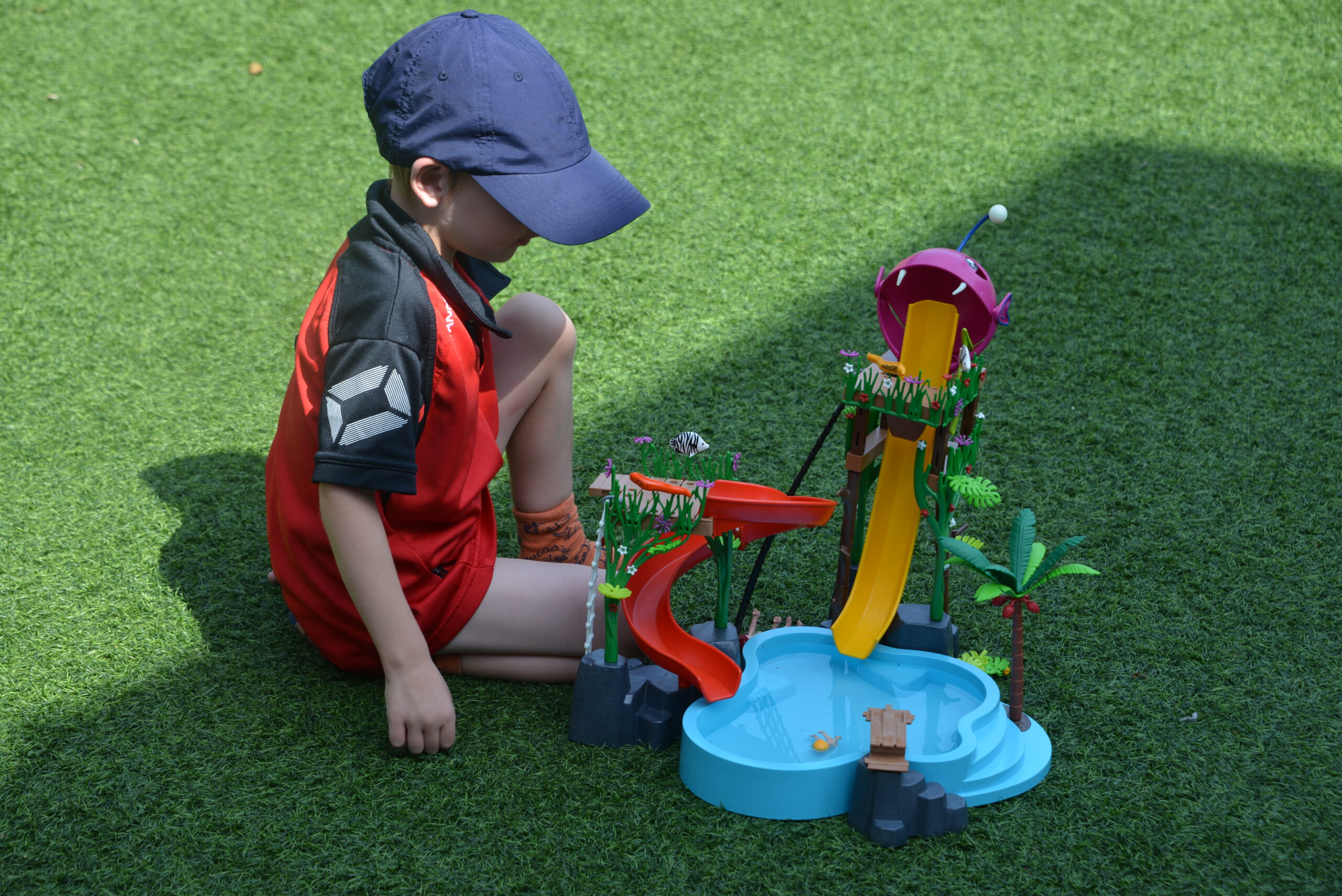 There are lots of other Family Fun Aquapark sets available including a brilliant looking paddle boat rental set and crepe cart!
We can't wait to add to our collection.
We were sent the water park set for the purpose of this review