We've not yet starting giving out pocket money as such, but Zak has started to do little bits of 'work' for  me to earn a bit of money. His rates are quite expensive at £3 per video and 50 pence per fact he finds for my Facebook page. I don't carry a lot of cash around usually so he ends up giving me a large bill at the end of the month. Qwiddle has made paying him much easier as I can transfer from my paypal account and even set him tasks to complete with a set reward.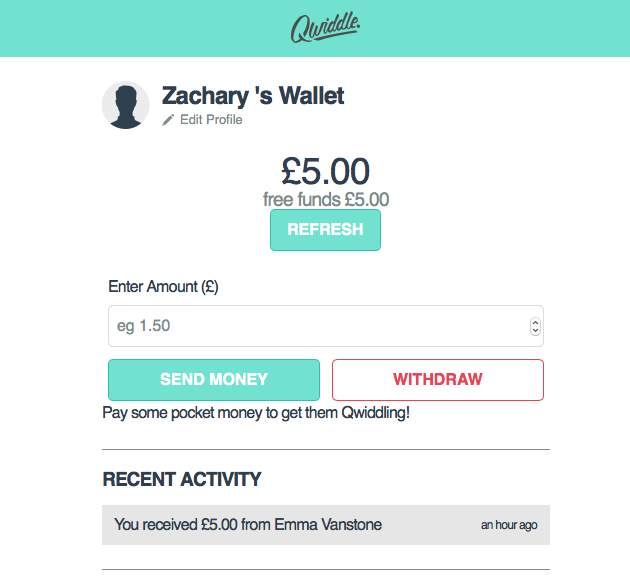 Qwiddle is basically  an online piggy bank for children, allowing them to manage their own pocket money in a secure and fun way. It's powered by PayPal and owned and controlled by a parent or carer, so the child can't spend any money without permission. It's a great way to set goals for your child and help them learn how to work towards a goal.
We tend to have a lot of battles over homework and music practice in our house and Zak is very much reward driven so Qwiddle has been brilliant for encouraging him without adding any much extra pressure. It's definitely reduced the amount of nagging I've had to do.
I also think it's really important that children learn to that to get things they want they have to earn them and money is hard to earn.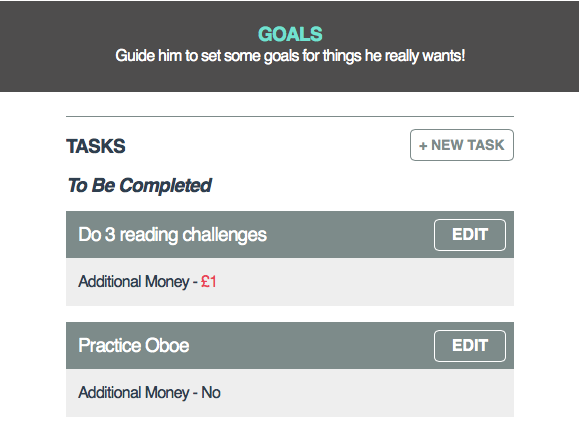 Qwiddling
The art of money management for children. Creating habits to collect, save and spend money wisely.
When children achieve their goal Qwiddle also offers great deals in the 'spend my money' section. As the parent you have access to your own dashboard and can view your childs activity. The child also has their own dashboard, where they can see how much money is in their wallet and set themselves goals. The child cannot buy anything without the parent entering their password so it's very safe and controlled.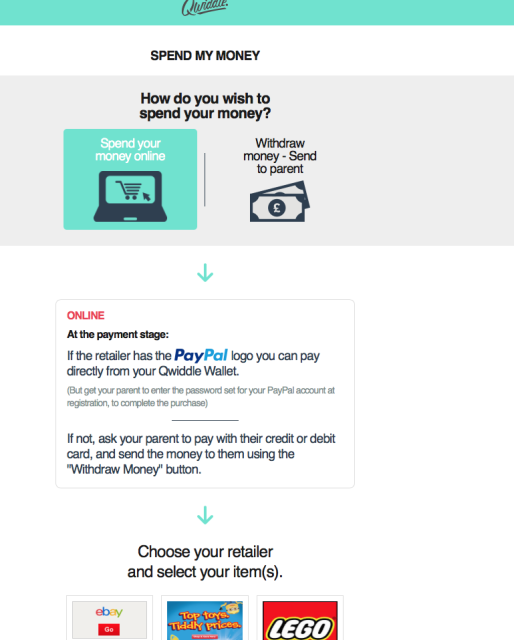 How does my child join?
Registering with Qwiddle is easy, you'll need to register your details and then add your child/children before authorising their account.
You can transfer pocket money from your paypal account to your child's easily and if the child wants to spend money from a shop which doesn't take paypal, they can transfer the money back to you to withdraw for them.
Special Reader Offer
The first 30 people to sign up from this blog will get £10 into their Qwiddle account. Fancy giving it a go? Just click on this Qwiddle offer link to try it out.
This is an advertorial post