Two out of my three children are avid readers. Zak borrowed the first couple of books from A Series of Unfortunate Events when he first started Junior School from the library, but it's not a series we've had at home, until now! Sydney, Hannah and I have been working our way through the first 4 books together, while Zak is happier reading alone. All three have been completely enthralled by the wonderfully written deliciously dark, and often funny books.
How often does a book make you pull this face?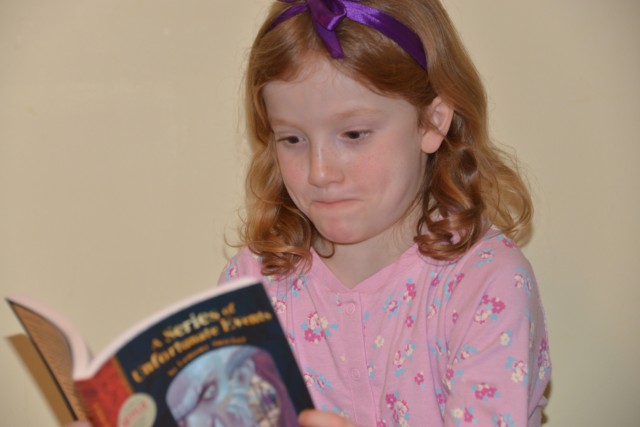 The warning at the beginning instantly made them want to read more.
There is nothing to be found in Lemony Snicket's 'A Series of Unfortunate Events' but misery and despair. You still have time to choose another international best-selling series to read. But if you insist on discovering the unpleasant adventures of the Baudelaire orphans, then proceed with caution…
I was initially a little concerned that Hannah might be too young at just 6 and a half as the children in the story are orphaned early on, but the way the series is written has meant she hasn't found it scary or worrying, more funny and intriguing. She is a very able reader for her age and quite mature thanks to her big brother and sister, but in general I'd say the series is more suited to children aged 7 and up.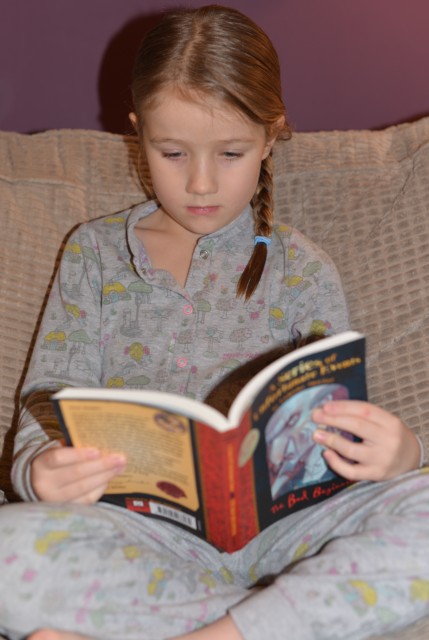 The children in the story are Violet, Klaus, and Sunny Baudelaire. They are intelligent, charming, and resourceful, but also exceptionally unlucky. In The Bad Beginning the children become orphans after their parents are killed in a fire at the family mansion. They are sent to live with the evil Count Olaf who the siblings learn wants to  get his hands on the enormous Baudelaire fortune, which Violet is to inherit when she reaches 18 years of age. Each book centres around the children being sent to a new guardian and Count Olaf appearing to cause trouble.
My children were all very excited to learn about the brand new Netflix version of A Series of Unfortunate Events and were counting down the days to Friday 13th January. It hasn't disappointed, they are loving the TV series as much as the books. We're currently on episode 3 and it's something the whole family looks forward to watching, which doesn't happen very often.
Join in with us
We would love you to encourage your child to watch the series on Netflix and read along with us. It's a great way to encourage children to be extra enthusiastic about reading and introduce them to a wonderful series of books they might not have come across before.
Don't forget to share your thoughts and photos with us on social media using #ASOUEBooks and #ASOUE and do ket us know if you join in with the read-a-long. On Twitter don't forget to tag Netflix and Egmont so they can see too!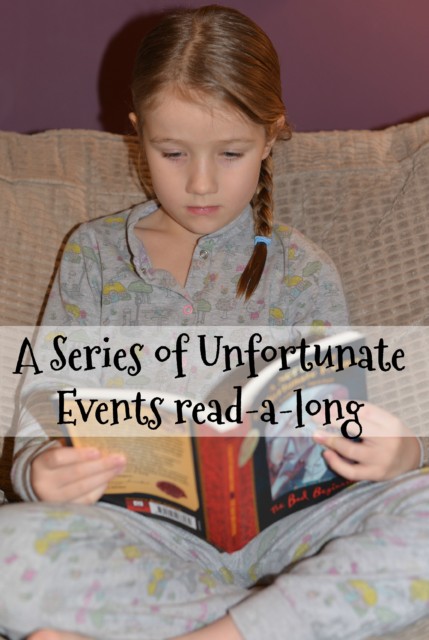 This is a collaborative post.