Have you seen the brand new Ritz Crisp & Thin? They're ? perfect for adding a fun and easy vibe to any occasion whether it's a quiet night in by yourself, a family party of a catch up with friends.
I'm a big fan of anything Salt and Vinegar flavoured, but Ritz Thin and Crisp crackers are also available in Cream Cheese & Onion flavour,Sea Salt & Black Pepper and Sweet Red Chilli.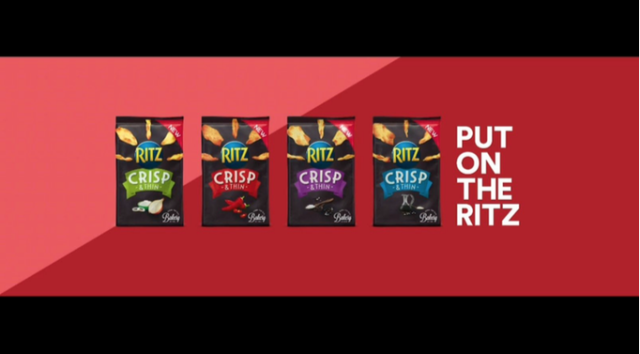 Did you know Ritz is the number one savoury biscuit brand and the UK is the biggest consumer of savoury snacks in Europe? I'm not really a savoury snacker, I prefer a sweet treat, but if I'm having an evening out or in with friends I do like some tasty crisps to munch on.  We've been thinking of holding a wine tasting evening over Summer and I think Ritz Crisp & Thin would be the perfect accompaniment to a lovely selection of wine.
What event would you Put on the Ritz'? I have a 40th celebration to organise for August and my husband does love savoury snacks, so these would be perfect. I think my children would love them as part of a packed lunch too.
You know I love science…did you also know that crackers have holes so they bake correctly, the dough is rolled flat and then holes added by pins before baking.