My 12 year old loves his traditional Rubik's cube and has been trying very hard recently to speed up the time he takes to solve it. I remember 30 years ago my cousin doing the same thing at Christmas and love how Rubik's Cubes are still as popular now as back then. If you're not familiar with the Rubik's Cube, it features six different coloured sides, each made up of nine squares. Players mix up the colours and the challenge is to twist, turn and rotate the cube until each face is made up on one one colour only.
A new survey revealed that a third of parents would choose Rubik's as a stocking filler. I am definitely one of the third and love that the range has grown so much.
There's a lot more choice these days of course. One of our favourite games to play when we're short on time is Rubik's Race which has been a much loved game in our house for years. I'm a big fan of anything that gets kids thinking while having fun and all Rubik's products are great for that!
We will always love the traditional Rubik's 3×3, but have really enjoyed trying out more of the Rubik's range over the last few weeks.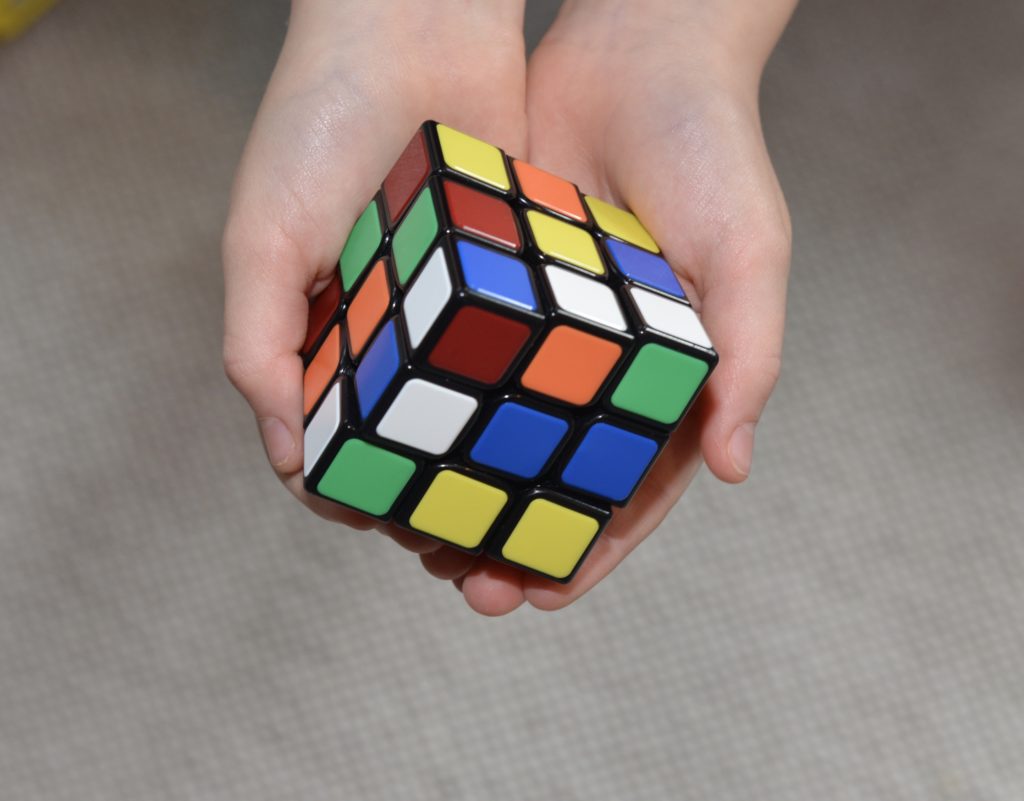 Rubik's Cage
The new Rubik's Cage is just brilliant. It's like a 3D noughts and crosses which will challenge even the smartest kids ( and grown ups ) Players take it in turns to add a cube ( cubie )  of their colour into the cage or twist or turn the cage. It's most definitely a brain scrambler as you never know how your opponent is going to change the game!
It is a bit like a 3D Connect Noughts and Crosses which might sound easy, but Rubik's Cage is a brain-bending, mind-twisting strategy game, that's not as simple as it may seem.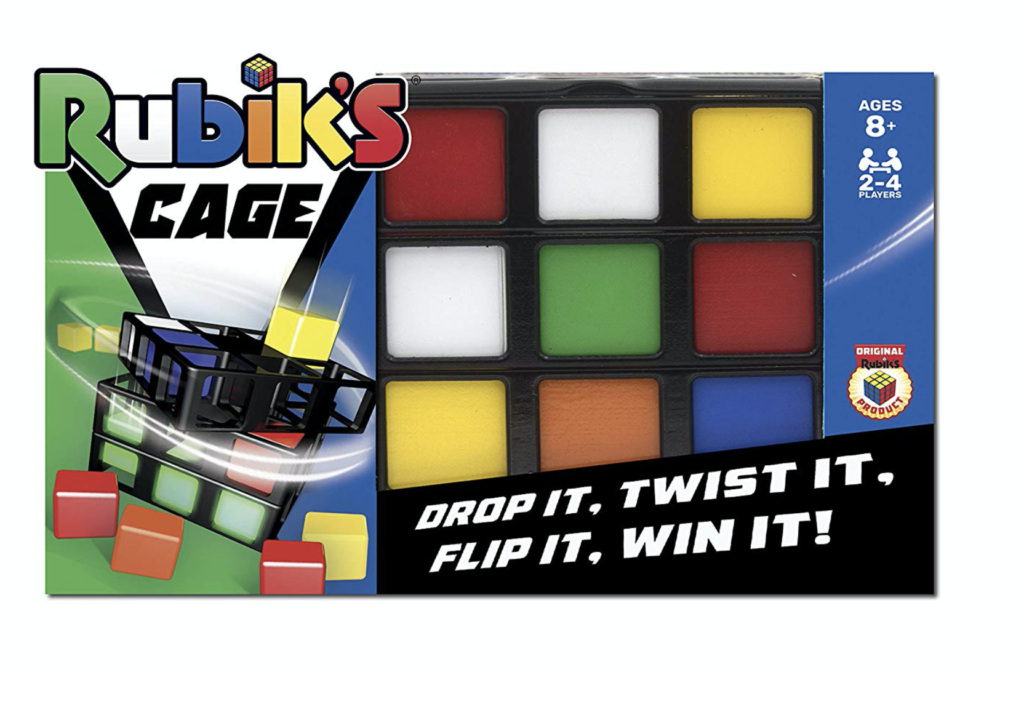 Rubik's Edge
My kids love the novelty of this one. It' s a simple one layer cube which can be twisted and turned. It's a great intro into the world of Rubik's.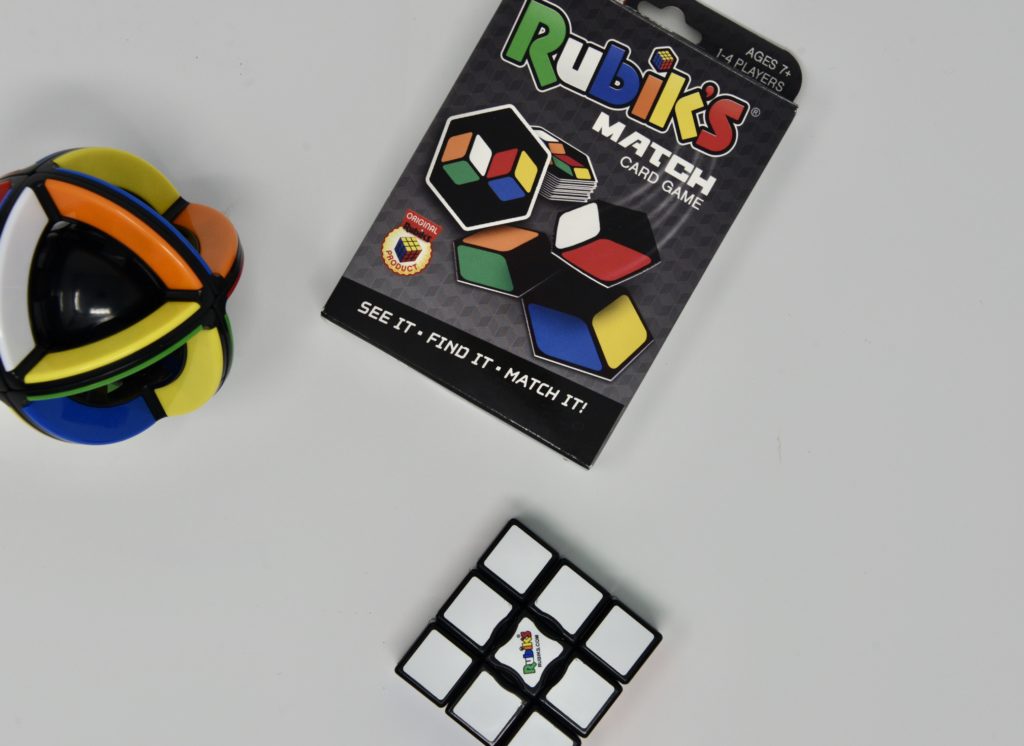 Rubik's Orbit
The aim of Rubik's Orbit is to make all 6 sides of the 360 rings have the same colour all the way around. It's brilliant fun and a cool, modern take on the traditional cube.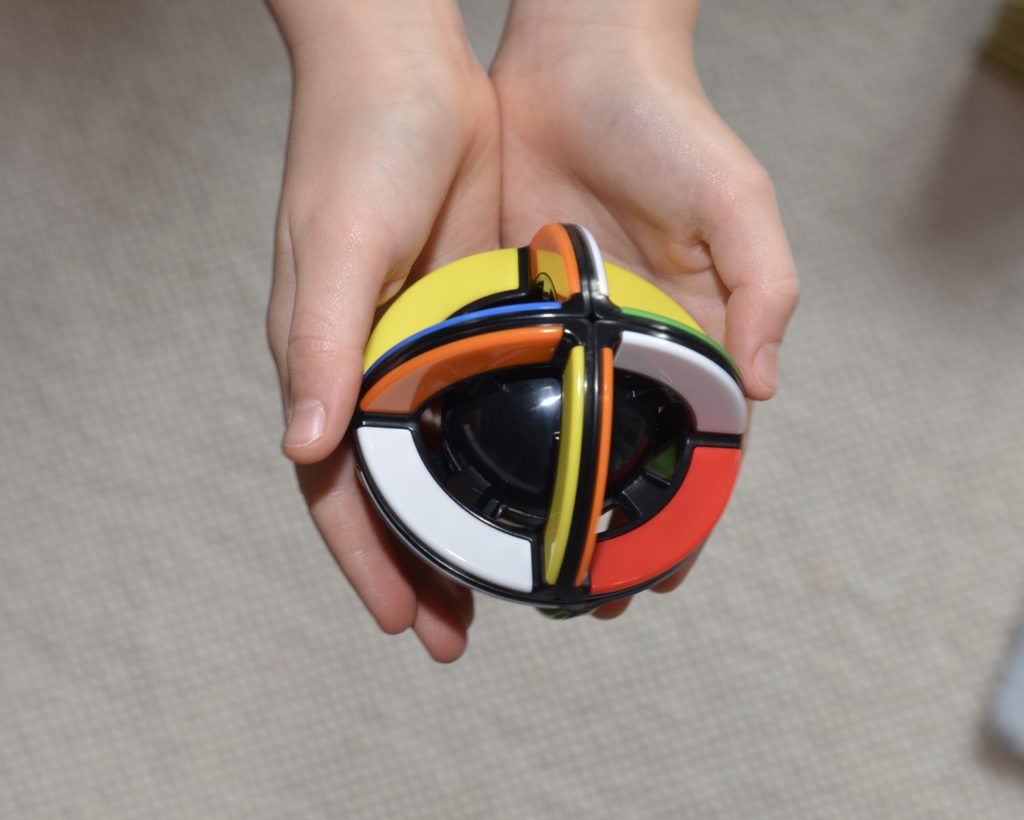 Rubik's Match
Rubik's Match is a fast moving card game which challenges players to race to build particular patterns using cubie cards. It's priced at just £4.99 making is a great stocking filler idea and fun family game for around the Christmas dinner table ( once you've finished eating of course )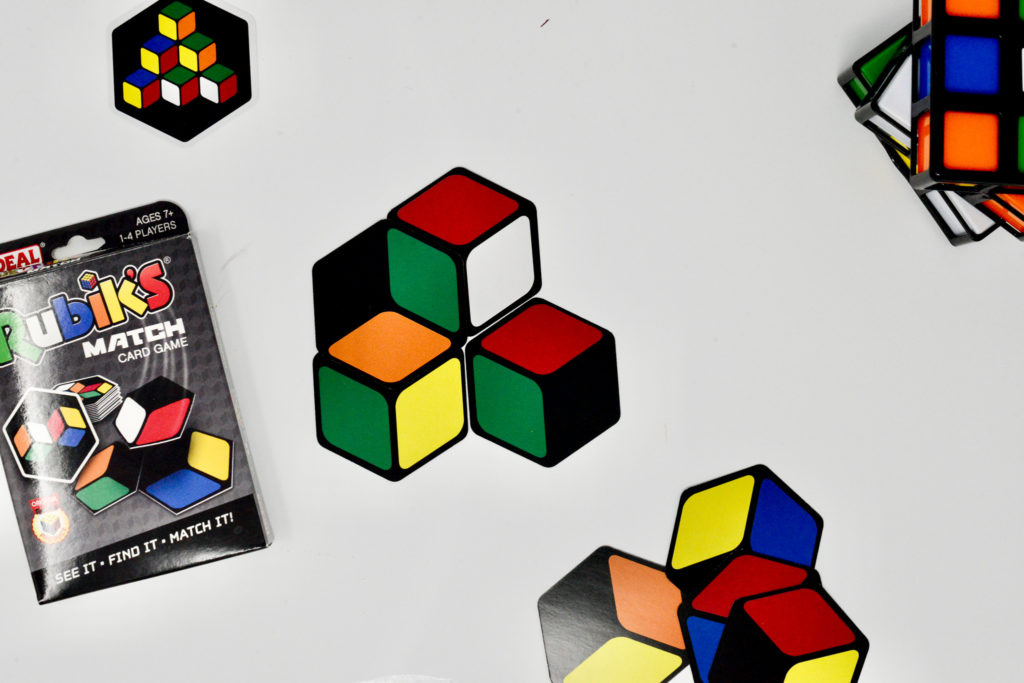 Check out the John Adams website for the full range!
Will your children have a Rubik's cube in their Christmas gift pile this year?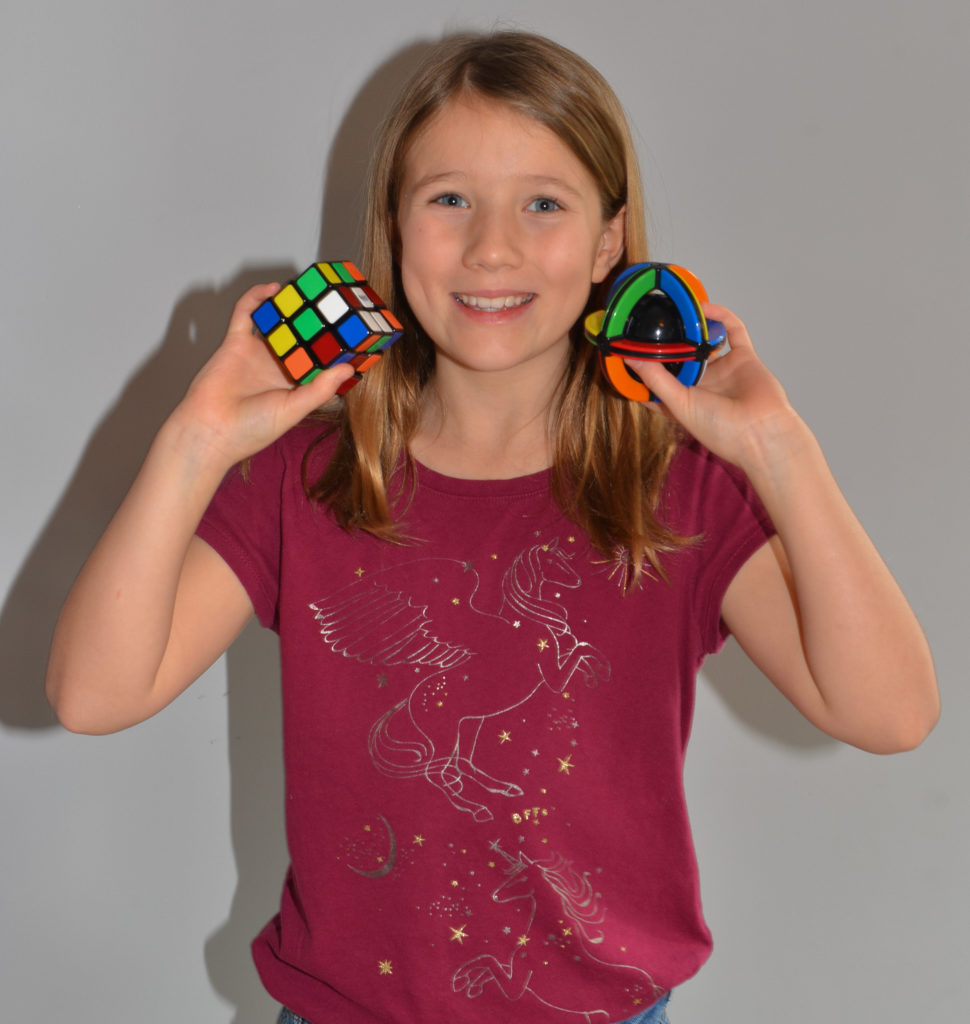 Huge thanks to Rubik's for sending us this fab collection of products