We're big fans of Schelich toys and models. Their dinosaurs and animal models are by far the best I have come across in my almost 10 years of being a parent. Every Schleich product we own has been beautifully made with lots of attention to detail as well as being very sturdy. The Giant Volcano Set however managed to exceed my high expectations.
Schleich Giant Volcano
The set is quite big and heavy and includes a volcano,  T-Rex,  Stegosaurus, a dinosaur skeleton and other accessories including a cute frog and a flying fish. As I mentioned above the models are especially impressive with brilliant features and details including an opening mouth on the T-Rex.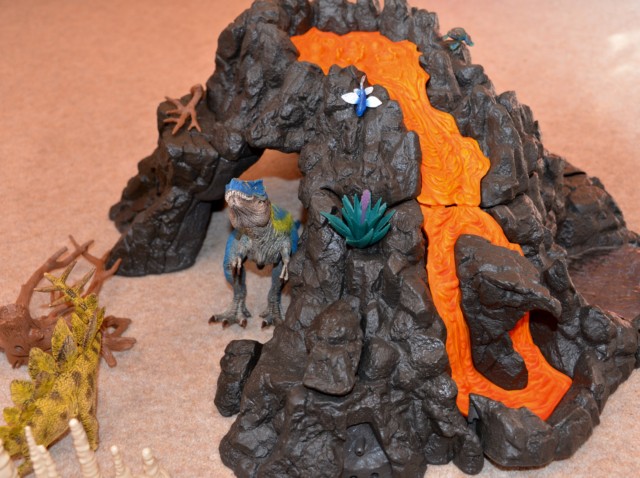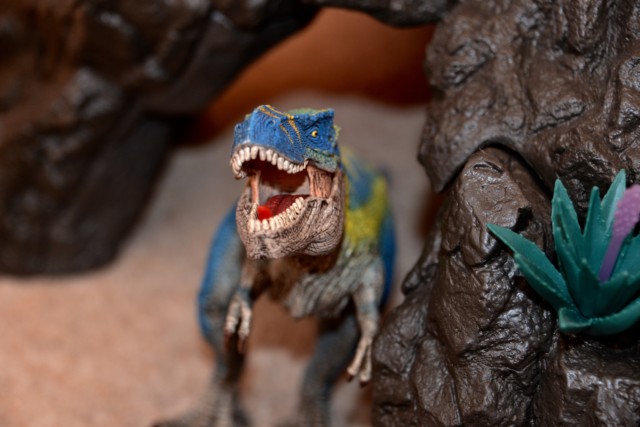 Despite it's size and weight the volcano is quite easy to put together. Each large segment is lettered and clicks into position with little pegs, which also allow it to be taken apart for storage. The instructions are easy to follow and didn't give us any problems at all. Once you've added  tree roots, palm trees and a pool of water, you're ready to play. The Giant Volcano set also includes stalagmites that can be moved around. I'd say it took us about 30 minutes to build the set from start to finish.
Other features of the Giant Volcano include stalagtites which can remain out of sight to reveal a secret entrance to the cave, you just press a skull to make them drop down.  Our favourite feature is a hidden opening made up of five removable fossil-like rocks. These were a bit tricky to fit together the first couple of times, but we soon got the hang of it. You then press a different stone to release the 5 rocks and reveal the entrance.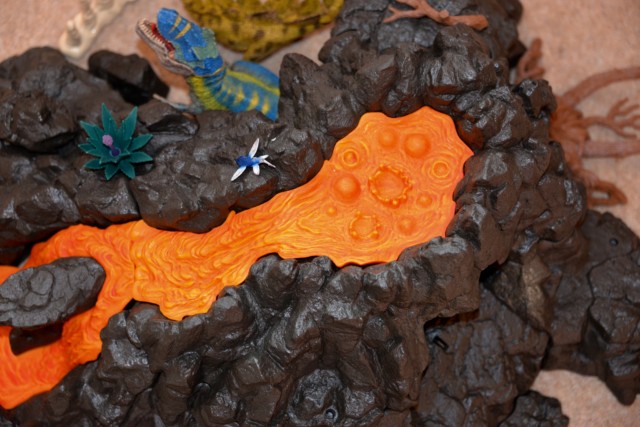 All in all we are VERY impressed with the Giant Volcano Set and would definitely recommend it. All three of my children have played with this for hours and especially loved adding their Playmobil characters into the game who apparently visited the volcano on a school trip. I laughed a lot when I found PlayMobil children trapped under the icy pond area!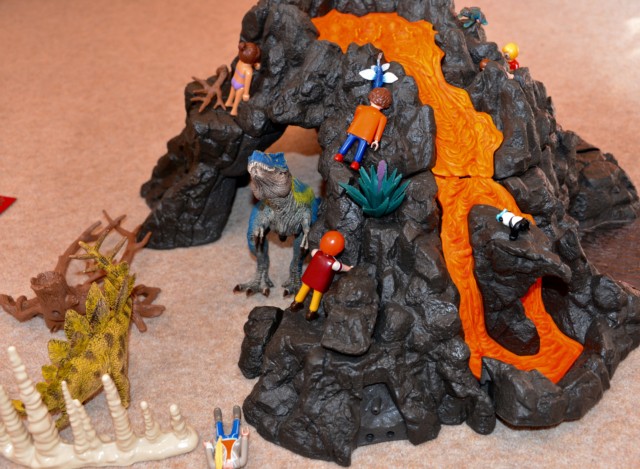 The set is recommended for children aged 5 years and over and  retails at £99.99.