Z has suddenly become a huge fan of big boy lego, so I thought we'd use that to make a game.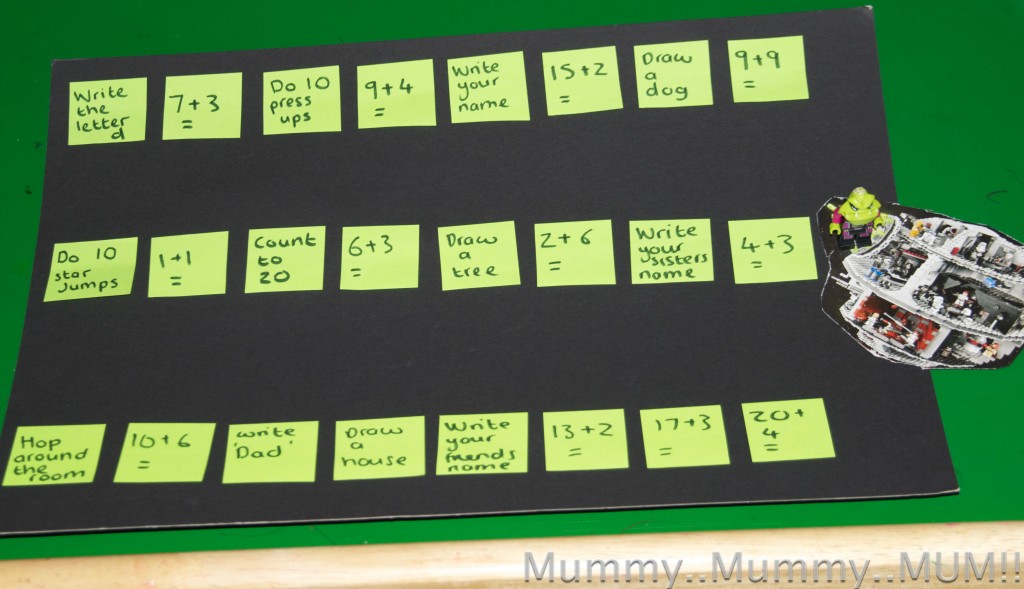 We thought of lots of little tasks such as sums, writing things and drawing pictures and wrote them on little squares.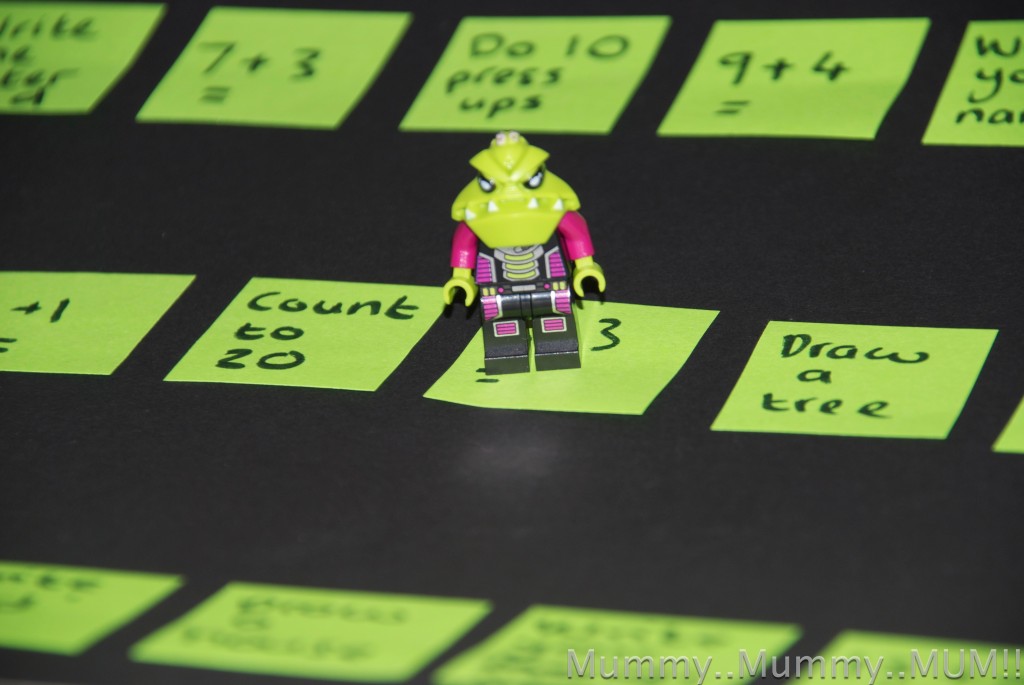 The aim of the game is to move the lego man to the spaceship one square at a time, you can only move on once the task is completed correctly.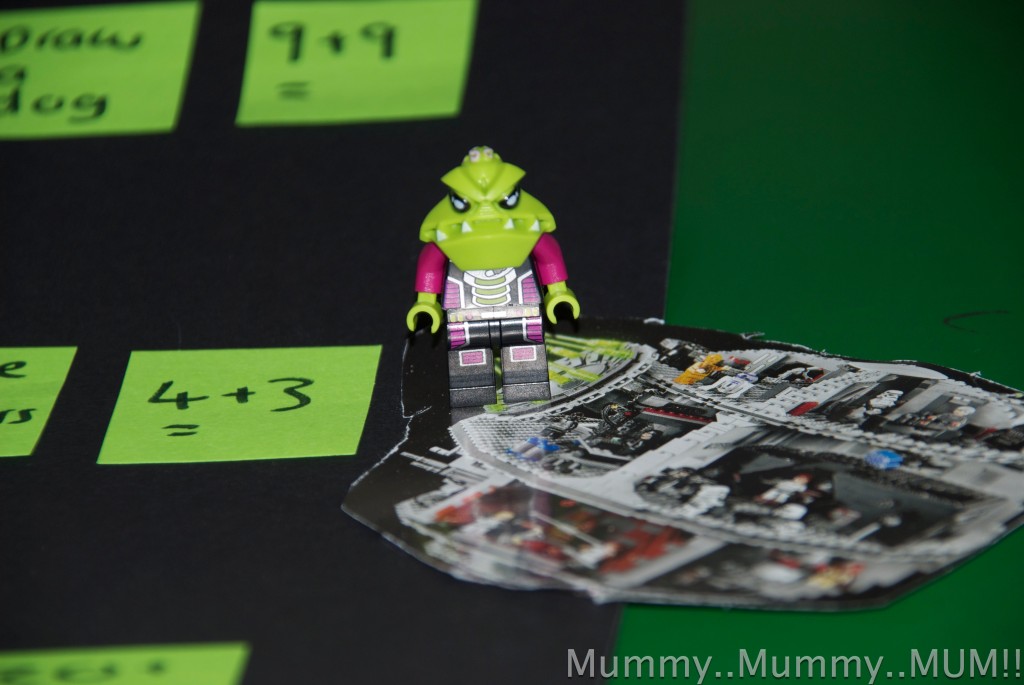 We had to help Little S a bit with this one, but she loved it. Z keeps asking to play again and again, he likes to make it hard for me so thinks of difficult sums for me to do and we check them on a calculator. What can I say, the boy like to win!