I can't quite believe Christmas is over already, I feel like I didn't make the most of the break, didn't take the time to sit back, relax and enjoy the magic, but looking back at the photos I can see there were a lot of magical moments, and I'm sure my children view the festive period rather differently to me.
Christmas as an adult is different to that of a child, isn't it? I felt pretty stressed for most of December and somehow seemed to fail at basic Christmas tasks. Cards sat in a heap on the stairs never to be displayed, presents got forgotten only to be found 2 days later. I think I put too much pressure on myself to give everyone the perfect Christmas when really  they would probably just rather I was happy and relaxed not running around frantically.
Cinder the elf came back to visit and again I'm disappointed in myself that he didn't get up to more adventures, but the kids loved having him around regardless, especially when he brought his little baby elf friends.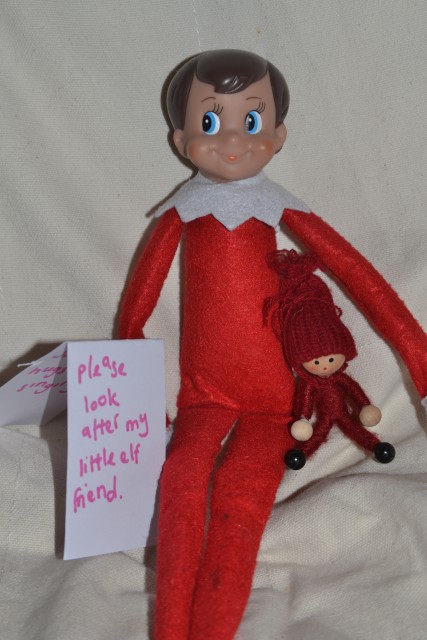 It's become tradition for Cinder to leave a snuggle sack when he goes back to the North Pole, with Pyjamas for everyone, movie snacks and a new DVD. This year he also left this gorgeous Christmas book from Parragon. We spent a really lovely hour singing carols and reading stories, it was just perfect for Christmas Eve.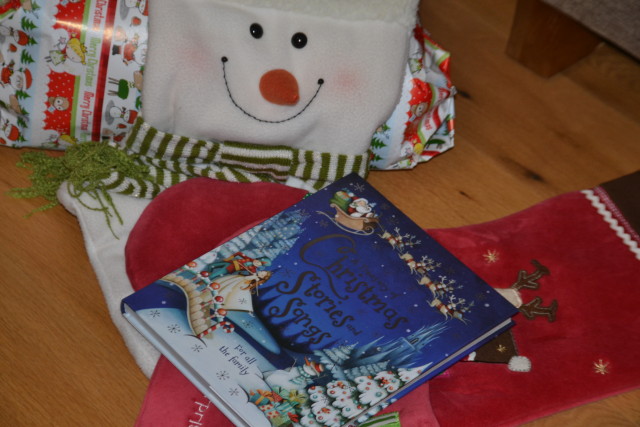 Earlier in the year I found a video from about 5 years ago where a little tiny Z wanted to eat the carrot he'd left out for the reindeers the night before. To stop him we'd said it might be covered in reindeer spit, which seemed to stick in his memory, so this year a trail of reindeer spit ( liquid glucose ) was left over the carrot, causing much disgust on Christmas Day.
My favourite part of the Christmas is listening to the children chat from my warm, cosy bed as they find and open their stockings. We chuckled at exclamations of "Santa has the same wrapping paper as Mummy!!!", giggled as Z called his magnet board an iPad and laughed when S tried to play chess on a tic tac toe board. I do love their funny, little voices and completely innocence.
Santa was quite restrained with gifts as the children get so much through the year, but the girls LOVED their dolls and the gorgeous toy wooden bunk bed I bought from Play Merrily Toys.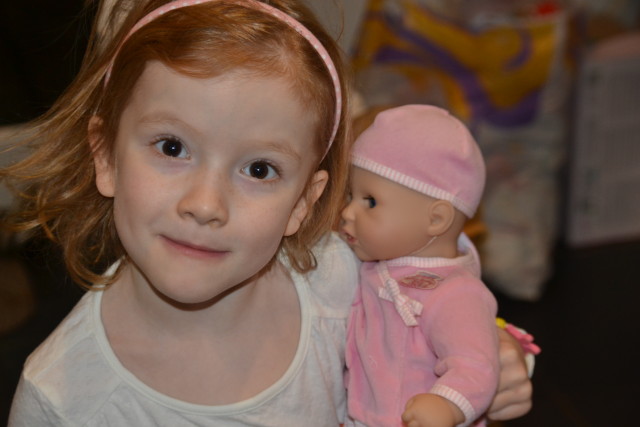 We spent much of Christmas Day in the park trying out new roller boots and blades. I'll never forget attempting to leave the house with 3 very unstable children clinging to us, but they're now all doing really well. Hours of gymnastics training has been fantastic for their balancing skills.
I am however, less keen on them practising on my beautiful wooden floors, but I think I'm fighting a losing battle.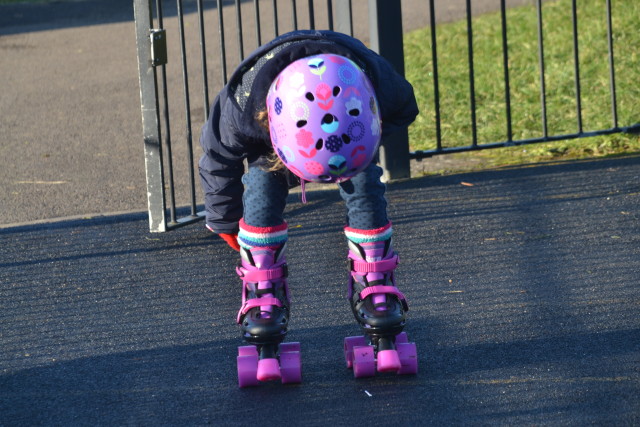 We attempted a family 3 mile bike ride in the beautiful Alice Holt Forest on Boxing Day which was great for blowing away the cobwebs, but a little cold and long for H, who needed a LOT of pushing up the hills. Still, I did get a few smiles along the way and it was quite good exercise jogging along beside her.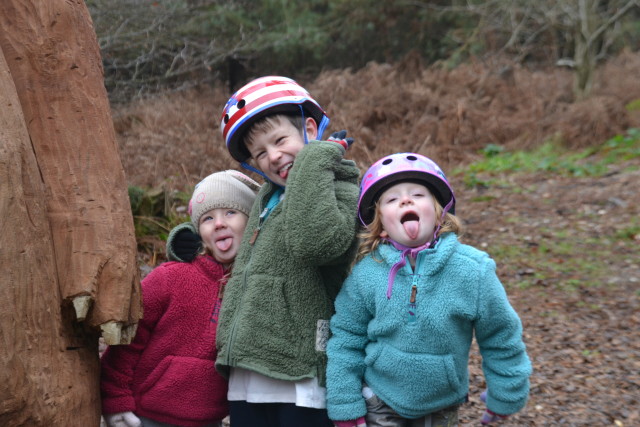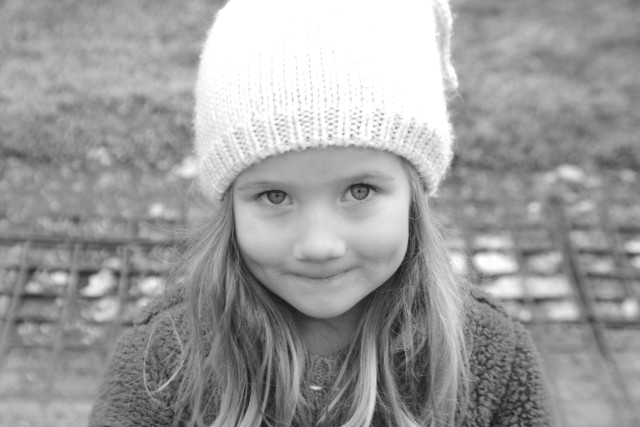 How was your Christmas? Next year I'll be trying to do less of the boring stuff and more chilling with the kids. I'd best starting writing cards now.