A while ago S was sent some Skeanie shoes to try. Skeanie shoes are beautifully soft as they are hand crafted from eco leather, and provide room for growth as well as allowing sensory feedback from the ground, which is important for little people just learning to walk.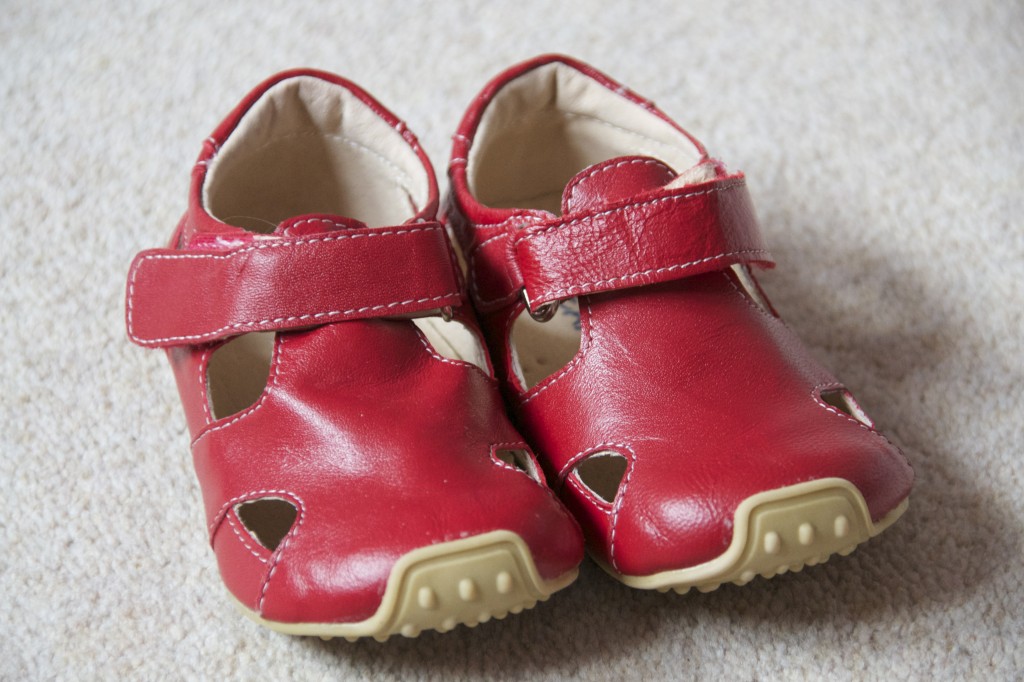 Its fair to say that S and I love her Junior Sandals, they certainly lived up to the promise of soft lovely leather. Unfortunately they were a little wide fitting for my tiny little girl, who has very narrow feet, but I think they'll be perfect for H next summer who is much wider footed, like me.
So athough S didn't wear the shoes outside ( she did love wearing them in the house ) I can definitely tell you that they are beautiful and I am eyeing up the lovely silver Mary Janes for Christmas!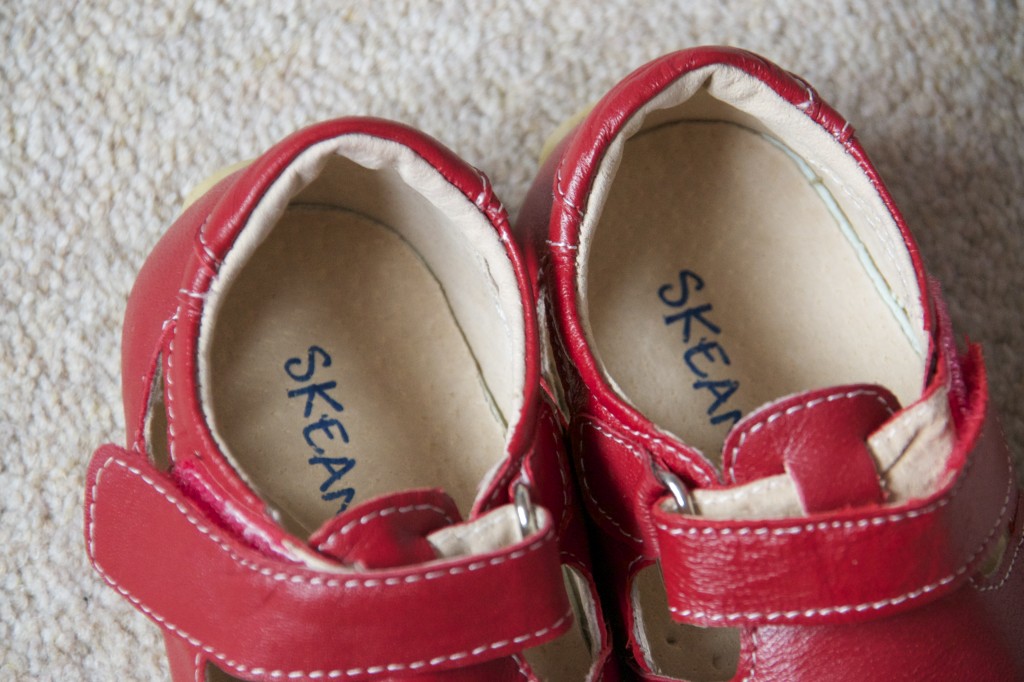 We were sent a pair of Skeanie sandals to review.