Z and all his little friends are Skylanders mad, so he was very excited to receive a Skylanders Easter egg, even though it didn't have any chocolate in it.
Together we painted the egg and added some jewels. What do you think?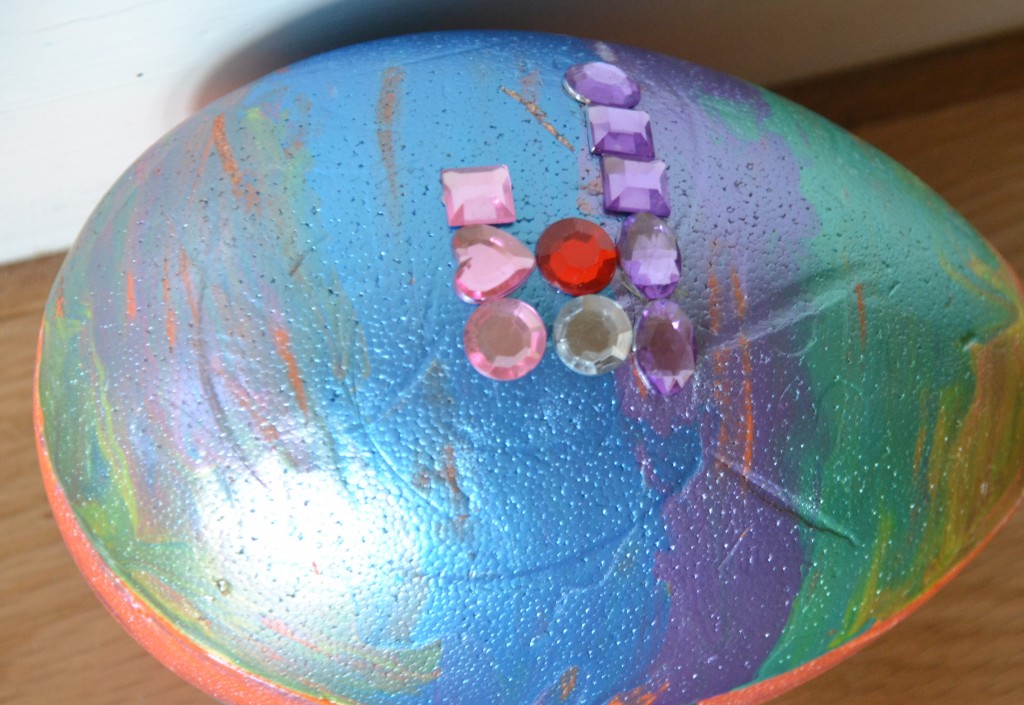 It was Z's birthday over Easter weekend, and Skylanders featured heavily in his presents. Thanks to Hot Head and Bouncer we managed to complete part of the game we'd been struggling with.
He spent the rest of his birthday in the park and building LEGO, here he is warming up with a hot chocolate in his new Bouncer mug.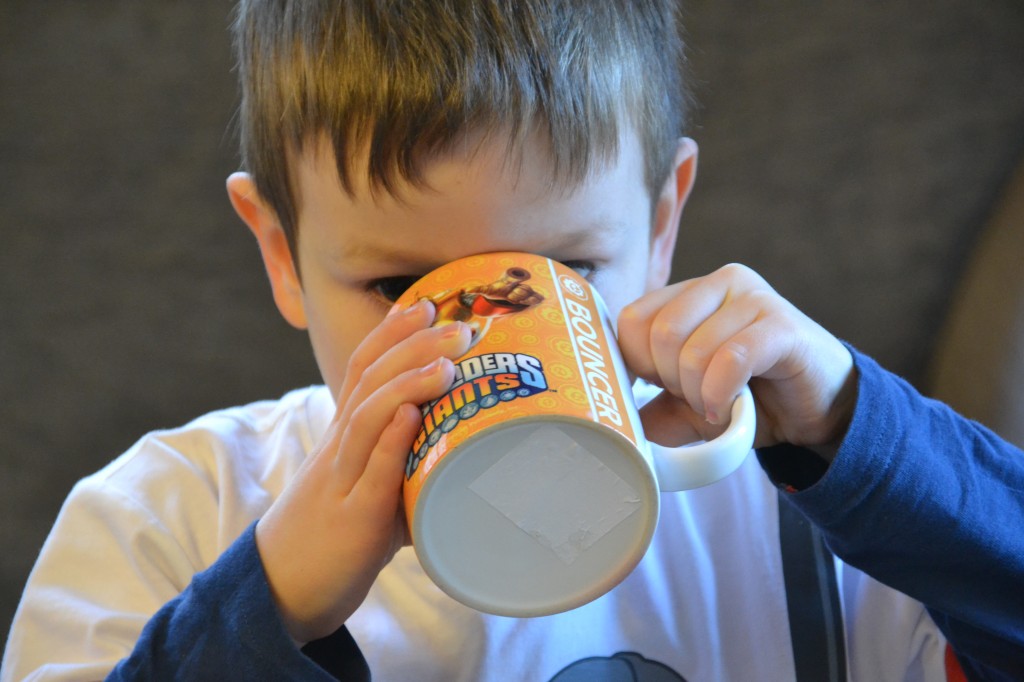 We were sent the egg and mug for the purpose of this post.