Skylanders is hugely popular at the moment. My little boy and his friends are mad about it. Basically Skylanders is a platform game, but the characters are accessed using little figures that you buy. Each figure costs somewhere in the range of £8 -£15 and there are LOTS to collect. The characters have different abilities and skills, and characters from different elements work better in certain parts of the game.
Skylanders Swap Force has a new feature that the figures are in two parts and can be swapped around, which adds a whole new dimension to the gameplay.
Like the previous games ( Spyro's Adevnture and Skylanders Giants ) the Skylanders are on a quest to stop Kaos. To do this they travel through bright and colourful levels collecting treasure along the way which they can use to buy new items and abilities.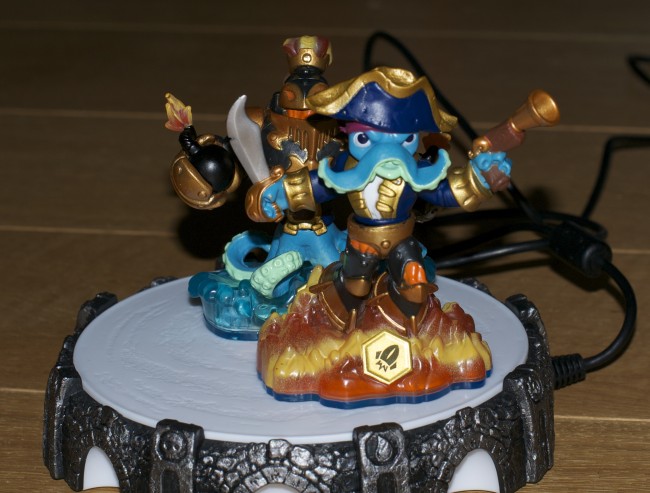 Starter Kit
The Starter kit comes with the new game, a new more streamlined portal of power, Ninja Stealth Elf (who isn't swappable), Blast Zone and Wash Buckler ( who are swappable ). So far we haven't bought any extra characters and Z has managed to play perfectly well using his older Skylanders when the new ones run out of power.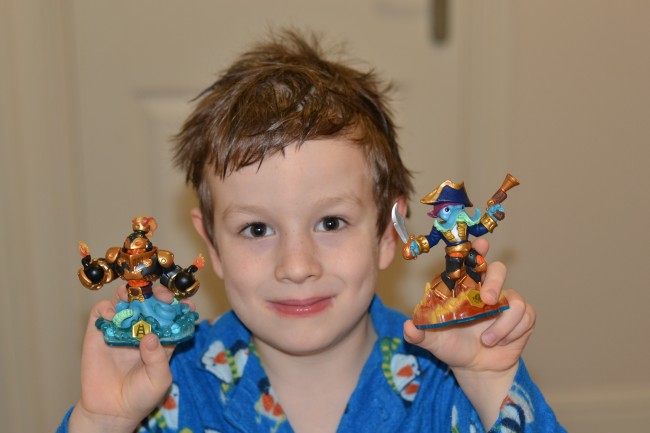 New Features
Apart from the figure swapping the new characters can jump which makes the adventure a bit more exciting. There are also challenges for the different kinds of movement the bottom half of the characters can carry out.
However, some levels are closed off to certain abilities, meaning you have to buy more figures of different kinds.
Negatives
All in all Skylanders Swap Force is great and definitely has enough to keep even the most skilled Skylander fan happy.
Z does get frustrated sometimes that he can't just save when he needs to stop. I think the game would benefit from more save points, but saying that, if he does have to repeat a stage he's done before we just use a different Skylander which seems to make it more interesting for him to repeat.
We were sent Skylanders Swap Force for the purpose of this review.