We love Disney movies and I've recently been introducing the classic old films to the kids. They adored Peter Pan and Snow White, so I was pretty sure Sleeping Beauty would be a hit too, especially as the girls have gone a bit princess crazy recently.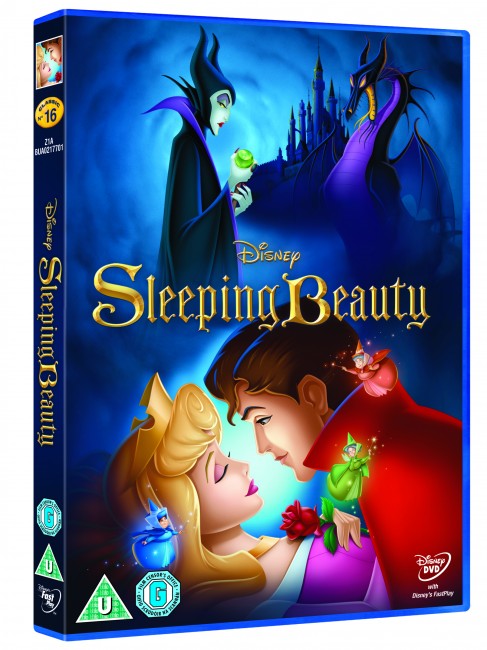 The story begins with the birth of Aurora, to celebrate her arrival, three good fairies – Flora, Fauna & Merryweather bestow gifts of magic on Aurora, while the evil sorceress, Maleficent places a curse upon the Princess that she will die on her 16th birthday. Merryweather attempts to save her by casting a spell that will allow the Princess to awake from an ageless sleep with a kiss from her true love.
My girls adored Sleeping Beauty and I loved showing them a film I remember from my childhood, although not when it first came out, I'd like to point out.
Enjoy even more Sleeping Beauty fun with this Sleeping Beauty colouring sheet and a aurora-activity-string-maze here.
DVD and Digital Download available from 2nd June 2014.
DVD and Blu- ray Bonus Features:
The Peter Tchaikovsky Story Version 1 and Version 2 (DVD ONLY)
Cine Explore audio commentary (BLU-RAY ONLY)
Grand Canyon
Audio Commentary
Princess Fun Facts
Music and More