H and I were at a loose end last week until I spotted some lovely spaghetti play posts on The Imagination Tree. I've been trying to teach H colours, so we chose bright red and yellow. I just cooked the spaghetti in water and food colouring, drained it and added a bit of vegetable oil to make it slimly.
H loved it. We made spaghetti cakes.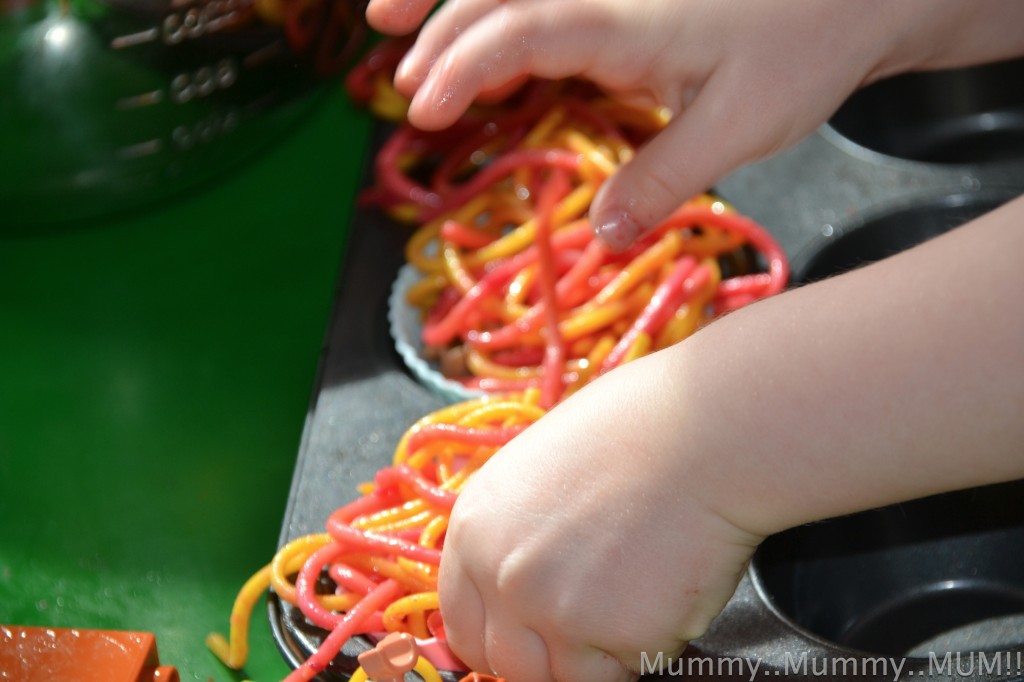 We added some DUPLO people,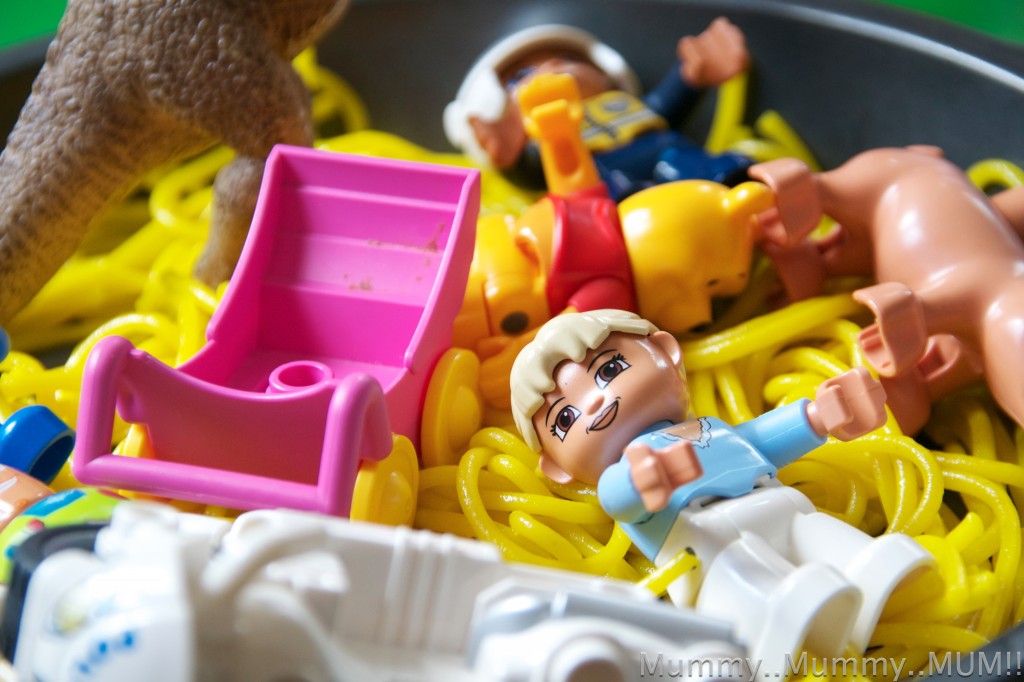 and even let Buzz have a play.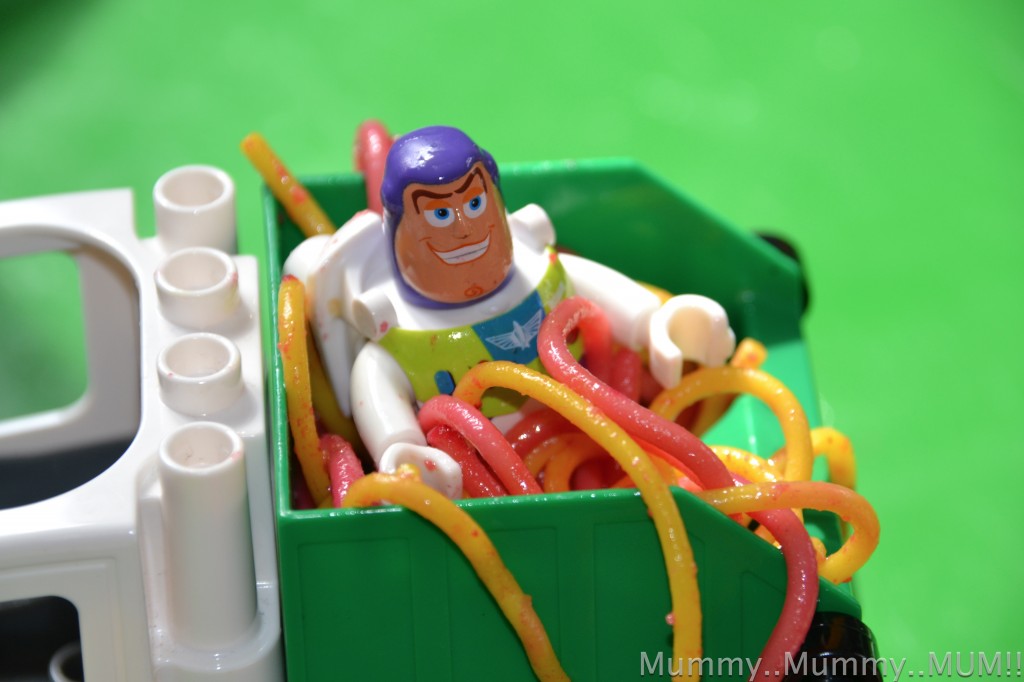 H was intrigued by the texture and how slippy it was, although she did keep rushing off to wash her hands!